Chris O'Donnell, star of NCIS: LOS ANGELES, has revealed that his eldest son was supposed to appear in an episode of the action-packed drama, but he was unable to make the cameo work.
Chris O'Donnell's wife Caroline Fentress and four of his five children have all made guest appearances on his long-running cr1me drama NCIS: Los Angeles. Unfortunately, his oldest son Christopher has yet to make his CBS NCIS debut, and the G Callen star recently revealed to talk show host Stephen Colbert why they couldn't make it work.
Chris, the NCIS LA lead, revealed that his son Christopher's cameo had been postponed due to complications with C0v1d regulations.
His wife Caroline, two sons Finley and Charlie, and two daughters Lily and Maeve have all made appearances on the show.
Charlie even had the honor of portraying a younger version of Callen, and he returned in a later episode as Michael Donnelly.
"My family," Chris confirmed during an appearance on The Late Show. "Everyone except one."
"My oldest son was supposed to play a nice part, but someone got C0v1d and that didn't happen."
Because the rest of Chris's family has appeared on the show at least once, Chrisopher should be able to make his NCIS debut soon.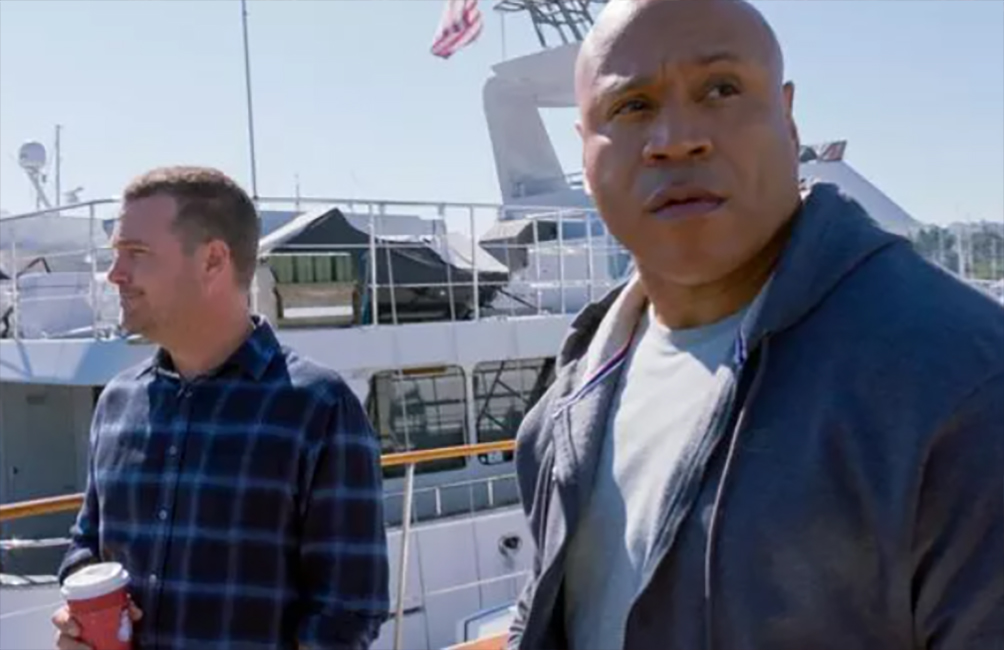 NCIS: Los Angeles was recently renewed for a 14th season, providing Chris with plenty of opportunities to bring his children in for cameos.
The on-screen special agent also admitted that bringing his wife and her friends into the background of a key scene was a bit chaotic.
Chris has directed three episodes on the show, including one involving a horrific shooting.
Unfortunately, the gravity of the scene was diminished when he realized what his extras were doing in the background of his shots.
"It was funny, I had my wife on when I was directing an episode," he said.
"'We want to be on,' she and her friends said. They can't say no if you're the director.' So I said, 'All right, we'll get you in.'"
"This is a long-con, this is why she married you!" Stephen joked.
"Exactly!" Chris burst out laughing. "This was her plan for getting into the Screen Actors Guild."
Caroline and her friends, on the other hand, may not have been invited back because they failed to act terrified during what should have been a terrifying att4ck.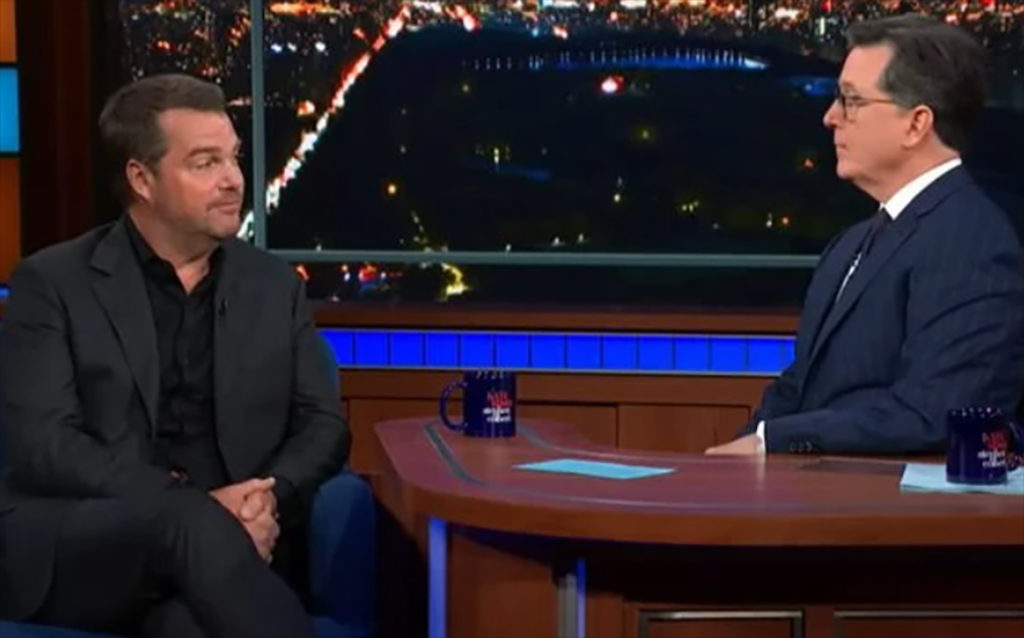 "So, there's this guy coming into a restaurant and he starts shooting up the place," Chris recalled.
"Everyone freaks out and panics, and they flee." Because there are hundreds of people present, I'm watching the playback after we finished the take.
"This one group of girls comes running through, all laughing hysterically." And they're still carrying the genuine champagne they ordered themselves."
Chris was forced to put on his director's hat after a stern reminder from the episode's director of photography.
"And I turn around, and the DP walks in and says, 'Hey Chris, you know they're all laughing?'" he continued.
"I say, 'Yeah, I know.'" This is my wife. We'll take care of it.'
"I go back and say, 'Guys. You're going to get me fired, so cooperate here, and maybe when the guy starts firing a gun it won't be so funny,' that's all."
Fortunately, Chris kept his job on the show after his directing misstep, and he is expected to return for more missions as Callen when NCIS: LA season 14 premieres this year.
Related News – Be sure to get some more news when it comes to NCIS.