NCIS Los Angeles, CBS' hit procedural show, ended after 14 seasons earlier this year – and now the cast is reuniting for a good cause.
For the first time since the show's finale, the beloved stars of NCIS Los Angeles will meet for a good cause.
Daniela Ruah, a Kensi Blye celebrity, shared the good news on Instagram, where she also discussed the triathlon and invited her followers to donate.
"For the last few years, I have participated in the Malibu triathlon to raise funds for the Children's Hospital of Los Angeles," the actress told her 1.1 million followers.
"However, I've only ever done the running portion of the race as part of a relay team."
But this year, because I turn 40 in December, I chose to treat myself to a full race, which includes swimming, bicycling, and running.
Ruah continued: In addition, a small group of actors, including Caleb Castille, Duncan Campbell, and my own husband, David Olson, who played Tom Olson, have come together to help raise money.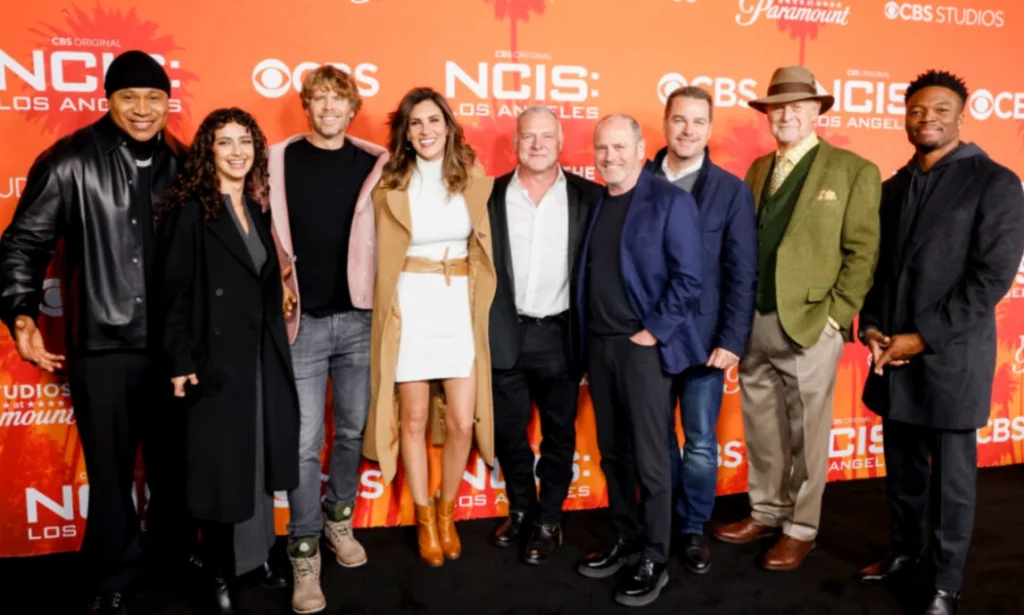 The actress went on to say: I'm anxious and enthusiastic and practicing alongside these guys. "We're preparing for it and having so much fun. We would love it if you could help us raise $10,000 for Children's Hospital Los Angeles."
"Also, if anyone has any pointers, I'd love to hear them!" she added in the caption.
Fans were overjoyed to learn that the group would be uniting for a good cause and provided advise to the celebrity.
Medalion Rahimi, who played Fatima Namazi in the show, also praised the 39-year-old actress.
Despite the fact that she does not appear to be participating, the actress commented, "You're the coolest, donated!"
Alicia Coppola, star of Lisa Rand, wrote, "@childrensla saves so many young lives." It's fantastic!"
While Caleb Castille expressed his delight, writing, "Can't wait."
Although social media provides unique insights into the artists' personal lives, fans are still hoping for a possible spin-off.
Many fans want to see more of Callen (Chris O'Donnell) and Sam Hanna (LL Cool J), who traveled to Morocco to assist Hetty Lange (Linda Hunt), whose mission went wrong.
More surprises awaited the climax, as Marty Deeks (Eric Christian Olsen) and Kensi revealed they were expecting a child together.
After struggling with infertility, the couple decided to foster Rosa (Natalia Del Riego), and the three had a heartfelt embrace when they found out the wonderful news.
Related News – Be sure to get some more news when it comes to NCIS.