NCIS wouldn't be the same without Gibbs (Mark Harmon), but it looks like it's time for him to pack up and leave for good. He's been making decisions that could put himself and his team in danger. During the last couple of episodes, we've seen Gibbs become increasingly agitated and apathetic.
Gibbs doesn't seem to care
Gibbs has gotten to the point where he doesn't seem to care how his actions impact others. This can be seen in NCIS Season 18, Episode 10, (titled "Watchdog"). Gibbs almost killed a man accused of murdering dogs, so he attacked him without even asking questions first. Gibbs' actions resulted in an indefinite suspension.
Director Vance (Rocky Carroll) can't even believe how careless Gibbs is becoming. He waited for him to apologize or at least provide an explanation for his actions, but that didn't happen. When Vance asked him if he's sorry, Gibbs said he was only sorry he didn't kill the guy. This doesn't sound like someone who should be in law enforcement.
Gibbs has been mean to his team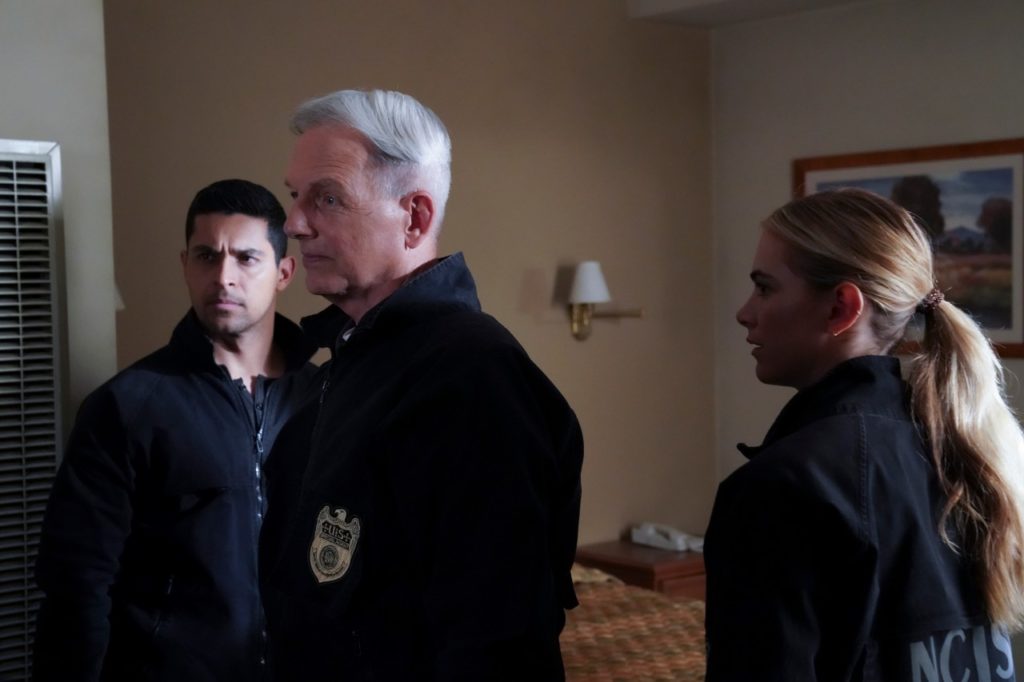 The signs that it's time for Gibbs to leave his job have been building for a long time. For example, during NCIS Season 17, Episode 13, Gibbs bangs a baseball bat on his desk. Jimmy Palmer came to Torres, Bishop, and McGee to vent about how overwhelmed he is now that Ducky is retired. He said he was so busy the night before that he didn't even go home. He got just 14 minutes of sleep on one of the autopsy tables.
Suddenly, Gibbs rushes into the office and tells the team their help is needed on a murder investigation. He becomes impatient because they don't move fast enough, so he gets a baseball bat and forcefully bangs it on his desk, right next to Palmer. Then he yells at the team to get their gear.
What's going on with Gibbs?
A lot of traumatic events have taken place in a short period of time. It seems like Gibbs' unraveling began during season 17. During that time, he discovered Ziva (Cote de Pablo) was still alive. He also formed a close bond with his neighbor Phineas. However, he ended up killing Phineas' mother to save Ziva. Phineas later left reunited with his relatives and left town.
Work stress in addition to Jack Sloane's departure and the deaths of Breena Palmer (Jimmy Palmer's wife) and Emily Fornell (Tobias Fornell's daughter) is also taking a toll on Gibbs. He's gotten to the point where he can't handle the emotional strain and do his job properly.
Although we think it's time for Gibbs to pack up his desk, it's also possible he might just need a break instead of permanently leaving NCIS. Maybe getting suspended will be good for him. Perhaps he simply needs time to clear his head, heal, and re-evaluate his life. Hopefully, his suspension will give him the clarity he needs.
Related News – Be sure to get some more news when it comes to NCIS.