This week, NCIS is filming a very special episode. Following the departure of Mark Harmon's major character, Leroy Jethro Gibbs, the show has been experimenting with different approaches, such as having Alden Parker (Gary Cole) join the squad. Behind the scenes, the NCIS team is also getting a new look. On the show, actor Brian Dietzen, who plays Dr. Jimmy Palmer, has now co-written an episode. It's a first for him, as he announced on Instagram, after being in front of the camera for 322 episodes and counting. (It's worth noting that every episode of NCIS is presently available on Paramount+.)
"In a nutshell, I'm grateful. You guys, I got to write a script for [NCIS] with my buddy [writer/executive producer Scott Williams], and it's been a fantastic trip so far "Dietzen penned an article. "We start filming this bad boy after Thanksgiving, and I couldn't be more excited. This is my first time writing for the show, and it's been a fantastic learning experience. I'll keep you all updated as we go. I'm very excited to share this with you all. This week, I'm grateful for everything!"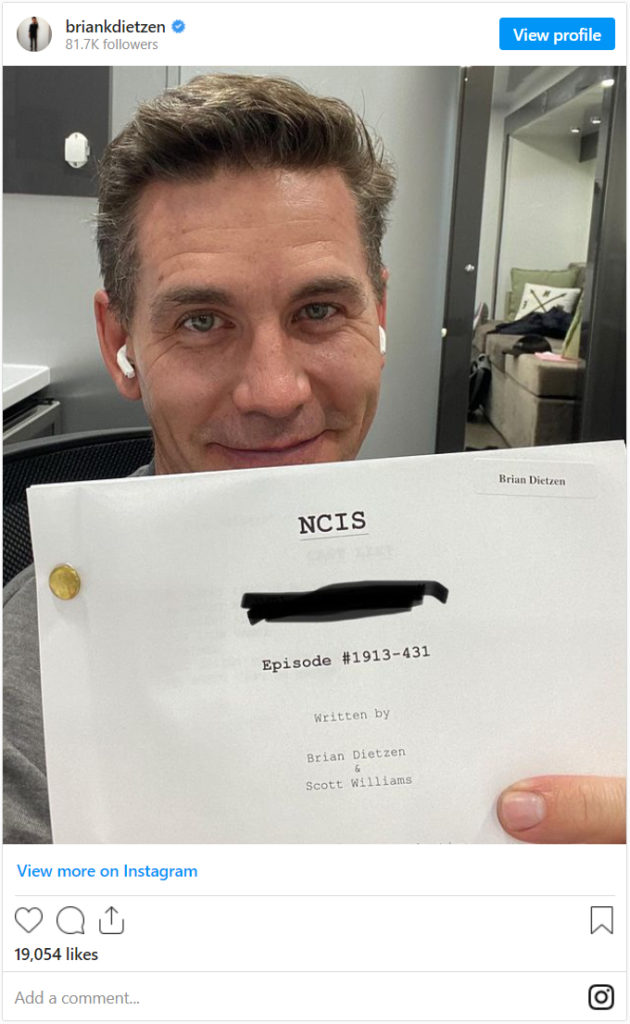 According to a photographed screenplay, this will be Season 19's 13th episode, making it NCIS' 431st overall. Dietzen did not give any other details regarding the episode, such as its title or premise. The episode's release date has not been announced, however it will most likely run in the spring of 2022.
Dietzen will be the particular focus of an episode for the second season in a row. He shone in front of the camera in a poignant episode dealing with grief in Season 18. Jimmy's wife succumbs to C0V1D-19, leaving him to pick up the pieces.
"I think that sadly in our country — and I should add around the world — that's been the case for a lot of persons who have worked with C0V1D so closely," Dietzen said of the experience. "Certainly, as a medical examiner, he would have had to deal with the lines on his face from his N95 mask, which he'd worn for 12, 14 hours a day dealing with bodies." And many of the people who work closely with C0V1D, whether they are medical examiners, respiratory specialists, or pulmonologists, have lost loved ones as a result of their proximity to the condition. Prior to the vaccination, there was no way to protect others from it other than preventative measures such as masks and gloves.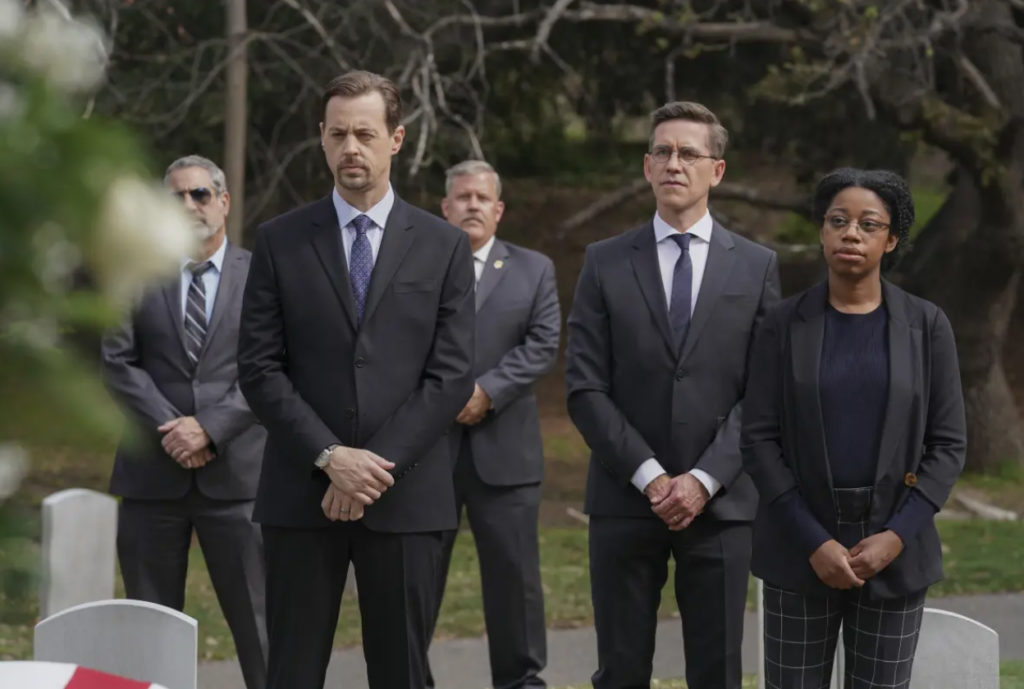 "I think one of the interesting and obviously tragic aspects of this sickness that we've all witnessed is that these folks on the front lines were working as doctors, EMTs, and have had to deal with heartbreak on their own." And yet, they're asked to just keep working because if they don't, we won't have our frontline to rely on. In many respects, this episode turned out to be a tribute to those who lost loved ones during the pandemic. To be more precise, it's about our frontline workers and folks who have helped us deal with this pandemic going through their own challenges while still showing up for the rest of us."
Related News – Be sure to get some more news when it comes to NCIS.