Audiences have grown to know and love NCIS Agent Leroy Jethro Gibbs (Mark Harmon). His quick wit and tough demeanor keep the NCIS team on their toes and help them solve the toughest cases. What does Mark Harmon think of Agent Gibbs? Here's a peek inside Harmon's thoughts on his tough-as-nails character.
Mark Harmon says NCIS wasn't a success right away
During an interview with Larry King, Harmon spoke about the success of NCIS and discussed why it's so popular among fans. He told the host the show wasn't an overnight success. It took some time for things to get off the ground. "I think we've worked really hard. It wasn't always as successful as it is now, and I think there's a lot of people responsible for that. I think it's important on this show how people are treated. And you've got to give credit to the crew, and the cast, and the showrunner Gary Glasberg," said Harmon.
What Mark Harmon thinks of Agent Gibbs
If you're a fan of the show, then you know Gibbs has many layers to his personality. He can be moody at times, but he's also mysterious and full of surprises. The NCIS team doesn't know Gibbs well, but when he barks an order, everyone jumps up and immediately gets the job done. In his Larry King interview, Harmon describes Agent Gibbs as a complex character. "[Leroy Gibbs] is complex, which is fun to play. And I've always said that I like the underbelly parts of this character more than any of it. I like his flaws… His past is dark," said Harmon.
Is Agent Gibbs happy?
When asked by King if Gibbs is happy, Harmon says the character is happy in his job. However, when he's by himself, he might not be as happy. "He's happy in his job, certainly. But alone at night, my himself? Perhaps a little scared. But I like that," said Harmon.
Fans sided with Mark Harmon Amidst the Pauley Perrette drama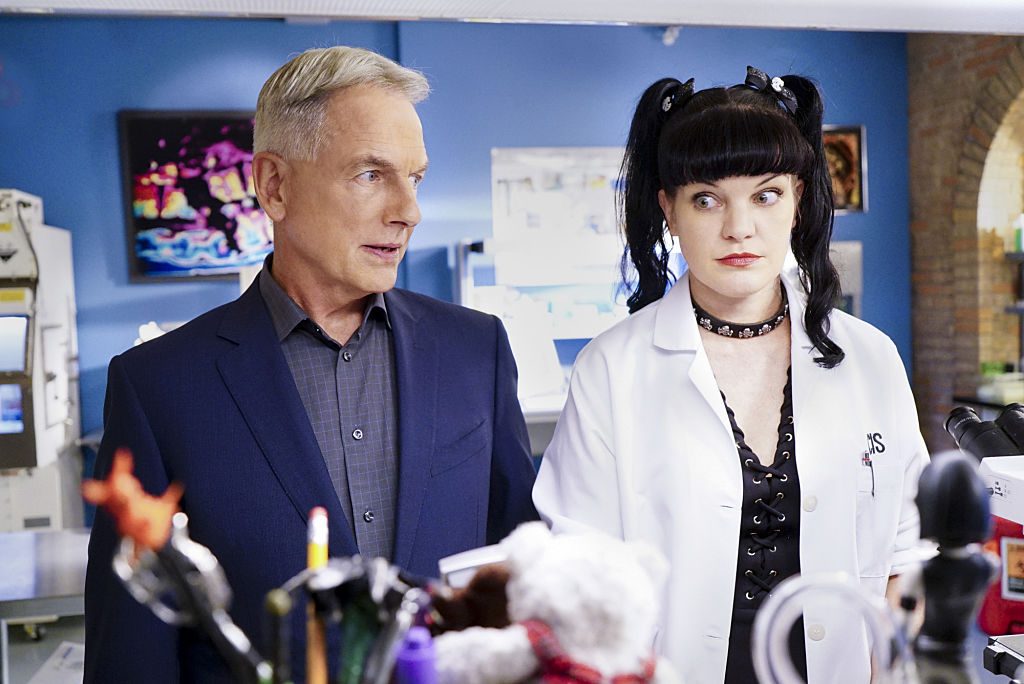 Fans love Harmon, so when former NCIS star Pauley Perrette made accusations against him, many were quick to take his side. One fan said when she first heard the allegations in 2018, one of her first thoughts was that she hoped it wasn't true. "Mark is executive producer though. Don't get me wrong, I'm sitting here since the tweets and am like, "Oh God, please not Mark, I thought he's one of the good ones," she wrote.
Related News – Be sure to get some more news when it comes to NCIS.