NCIS: Hawaii just released exciting cast news. It was recently announced Vanessa Lachey will be the lead agent on the new NCIS spinoff. Here's everything we know about Lachey and her new role.
Vanessa Lachey as Jane Tennant on 'NCIS: Hawaii'
Lachey will be the first woman to lead an NCIS spinoff. Her character is reportedly named Jane Tennant, and she will be the Special Agent in Charge of the NCIS Pearl Harbor office, according to The Hollywood Reporter.
Lachey took to Instagram to express her excitement about the new role. "Honored is an understatement!" wrote Lachey. "To join the NCIS franchise as the first female lead and to do it on the Beautiful Islands of Hawai'i. I still can't believe it! Thank You CBS for believing in me! Now let's get to work!"
Vanessa Lachey's movies and TV roles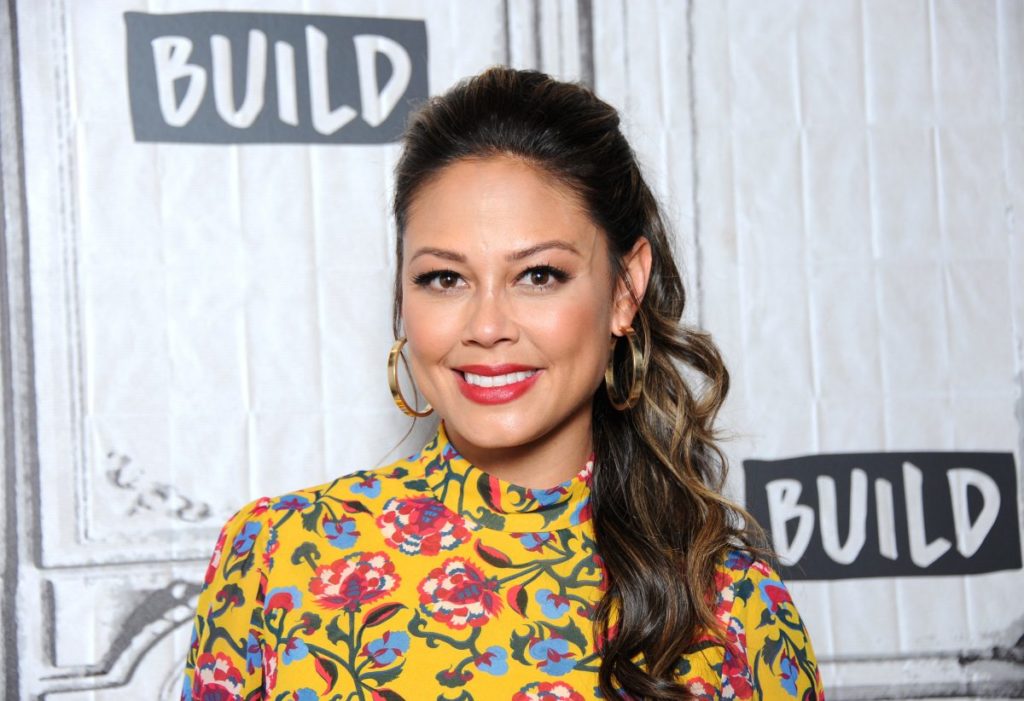 One of Lachey's early roles was in the daytime drama The Bold and the Beautiful. She played Amanda Wexler for eight episodes in 2001. That same year, she appeared in an episode of City Guys titled "Dances with Malcolm." In 2003, Lachey appeared in the TV movie The Break, in which she played Malia. She made her film debut in the 2007 movie Fantastic 4: Rise of the Silver Surfer.
In 2013, Lachey joined the cast of Dads. She played Camilla Whittemore for 19 episodes until 2014. She has also made appearances in Call Me Kat; Beverly Hills, 90210; Christmas Unleashed; Truth Be Told; and Hawaii Five-0.
Former 'NCIS: New Orleans' producers will head up 'NCIS: Hawaii'
Some familiar faces will join the NCIS: Hawaii team. NCIS: New Orleans showrunner Chris Silber will write and executive produce along with Jan Nash (also from NCIS: New Orleans) and Matt Bosack (known for SEAL Team), reports The Hollywood Reporter. Larry Teng, who is known for Nancy Drew, will be the director and also have a role as an executive producer. NCIS: Hawaii will use the production base used by Hawaii Five-0, reports Deadline.
What else is happening in the 'NCIS' universe
Many fans are overjoyed to hear that NCIS has been renewed for season 19. McGee, Gibbs, Torres, and Bishop will be back for another round of solving crimes. Wilmer Valderrama (Nick Torres) says he is grateful CBS renewed the show.
"We're very blessed and very excited that we're able to return and give the fans a real season," says Valderrama during a TV Insider interview. "Last year we stopped abruptly, so we weren't able to give fans a real season finale and a real season opener."
NCIS: Los Angeles has been renewed for season 13. Fans will continue to see Sam, Callen, Kensi, Deeks, and the rest of the crew keep the streets of Los Angeles safe. One thing that isn't clear is whether Hetty (Linda Hunt) will be back. There have been hints that this could be her final season. We'll have to stay tuned to see where her story line takes her.
Related News – Be sure to get some more news when it comes to NCIS.