NCIS HAWAII cannot come soon enough for fans of the hit CBS franchise as they eagerly await to see Vanessa Lachey's Jane Tennant in action. And now to send excitement levels even higher, director Larry Teng has shared a first-look snap from filming.
Jane Tennant (played by Vanessa Lachey) and her new team of agents are about to take Hawaii by storm in CBS' newest spin-off from the world of NCIS. NCIS: Hawaii brings in a new era for the hit crime drama, with Tennant becoming the first female lead alongside the flagship show's Gibbs (Mark Harmon), LA's Sam Hanna (LL Cool J) and G Callen (Chris O'Donnell), and New Orleans' Pride (Scott Bakula). However, it isn't just Lachey who'll bring the show to life as director Larry Teng has been sharing updates from the sun-soaked location as filming gets underway.
Taking to his Instagram over the weekend, the NCIS: Hawaii director posed for a behind the scenes snap with other members of the crew.
While Lachey wasn't involved, fans got to see firsthand the crew of talent working tirelessly off-camera to bring the new CBS drama to life.
Set against the clear blue sky and stunning ocean waves, Teng and his crew look ready to go.
He captioned the post to his 15.1k followers: "Lucky to have this talented team by my side."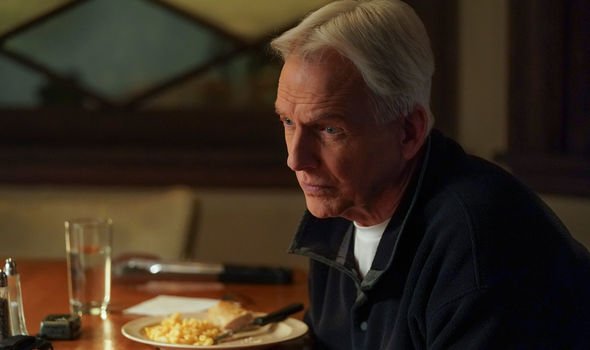 Teng then credited all who are involved in the project, adding: "Yasu Tanida (AAPI) – DP, Les Tomita (AAPI) – Key Grip, Bruce Vollert – Key Rigging Grip, Ishmail Hills (AAPI) – Gaffer, Lukas Seno (AAPI) – Best Boy."
While he may not have given too much away plot-wise, the NCIS: Hawaii director certainly gave fans a taste of the stunning scenery they can expect in the new drama.
And it was certainly enough to get many of his social media following excited at the prospect of the new show as well as working with a crew of AAPI heritage.
"I LOVE THIS," one of Teng's followers commented alongside a series of thumbs-up emojis.
"Yessss! The best!" another followed commented, with a third echoing: "So excited!"
And a fourth weighed in: "That's what I'm talking about…"
So what can fans expect from new lead Jane Tennant and her team as they fight crime on the island?
Spoilers are currently heavily under wraps, but lead actor Lachey did tease what she hopes to bring to the character and what fans can look forward to in the CBS trailer for its fall line-up.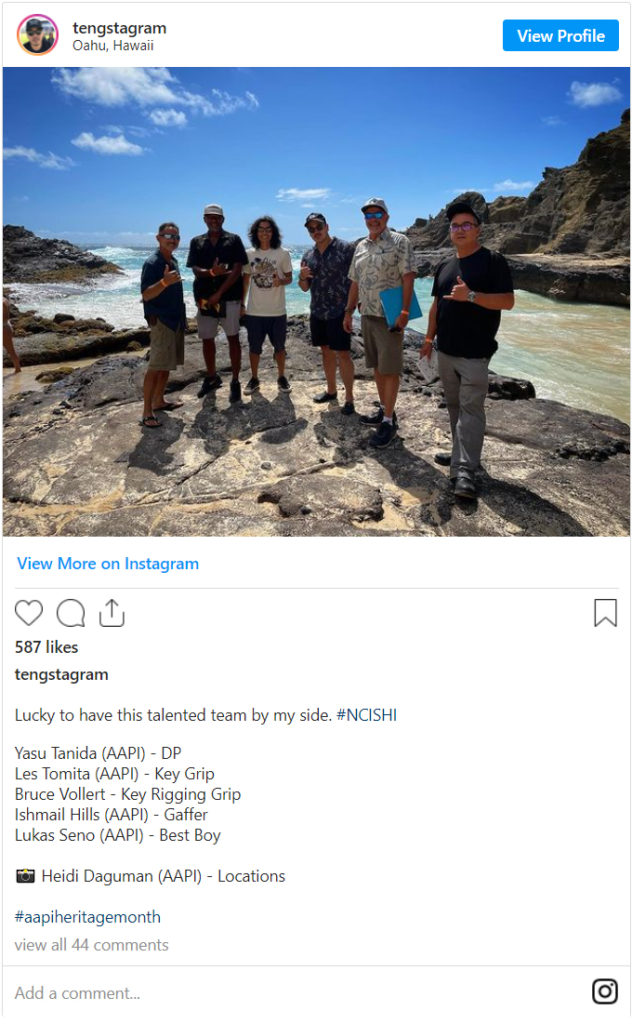 "I am the first female lead of the NCIS franchise and I don't take that lightly," she began.
Lachey continued: "I'm excited to bring a different layer to this role and hopefully inspire this next generation of girls and young women.
"My character Jane Tennant is a special agent in charge at NCIS. She's a mother of a 15-year-old boy and a nine-year-old girl and that is real-life.
"Juggling life and love and work," Lachey added before discussing the importance of the new show's surroundings.
"Hawaii is the perfect setting for NCIS and the next chapter of the franchise.
"I, myself, have travelled there a little bit, I was born on an Air Force base in the Philippines and passed through Hawaii.
"I obviously know the first layer that most people know when they pass through and they see the beautiful water and the beaches.
"But what I'm interested to show is the depth to the people of Hawaii – there's so much beauty there, there's so much culture there, and hopefully I can portray to everyone and show the beautiful side to Hawaii."
Related News – Be sure to get some more news when it comes to NCIS.