Despite the fact that Mark Harmon's name remains in the NCIS Season 19 credits, he hasn't appeared on the hit CBS series since the episode "Great Wide Open." Following the departure of Leroy Jethro Gibbs from law enforcement, Gary Cole's Alden Parker took over as team leader, and viewers have learned bits and pieces about both his pre-NCIS life and what he's like outside of the workplace. Now comes word that another key piece of Parker's backstory is being revealed, with the introduction of his ex-wife.
Teri Polo, who starred in The Fosters, has been cast as Vivian Kolchak, a former FBI agent who left the Bureau after her divorce from Alden Parker and now works as a paranormal investigator for the Defense Department. According to Deadline, Polo will appear as a guest star in the NCIS Season 19 finale and will return in Season 20, which was ordered in April along with new seasons of NCIS: Los Angeles and NCIS: Hawai'i.
Teri Polo, as previously stated, starred as Stef Adam Foster for the entire run of the then-ABC Family series The Fosters, a role she reprised for the spinoff series Good Trouble. Her television credits also include Northern Exposure, I'm With Her, The West Wing, and Law & Order: Special V1ctims Unit. The actress was most recently seen as the lead in the Fox series The Big Leap, which was canceled after only one season. Polo is best known for co-starring in the Meet the Parents trilogy with Ben Stiller.
Gary Cole made his NCIS Season 19 debut as Alden Parker in the episode "Nearly Departed," when he was still working for the FBI and in the middle of an undercover operation looking into a suspect NCIS was also interested in. By the end of "Face the Music," he had officially taken over the team's leadership after Leroy Jethro Gibbs recommended him to NCIS Director Leon Vance, and in the months since then, we've learned a variety of facts about Parker, including his love of pastries and Star Trek. Parker even made a clever reference to Cole's role in Office Space when he mentioned a "TPS report."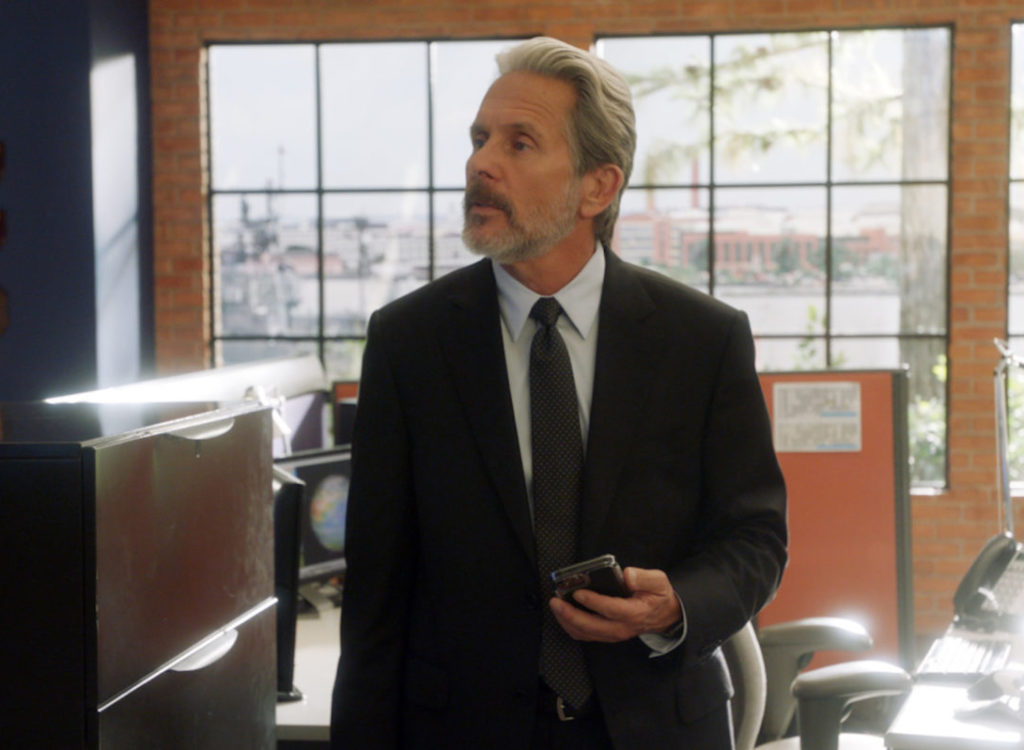 So far, our most in-depth look into Alden Parker's personal life has been in "Thick as Thieves," when Timothy McGee, Nick Torres, Jessica Knight, and the rest of the gang discovered he spent some time in juvenile detention. This was enough of a wake-up call for him to change his ways, whereas his childhood friend, Billy Doyle, continued to engage in cr1minal activity for many years after. I always assumed Parker was a 'work always comes first' type of guy, but we now know he was married to Teri Polo's Vivian Kolchak for a number of years. Rather than saving that information for Season 20, the NCIS Season 19 finale should explain why they separated.
NCIS airs new episodes every Monday at 9 p.m. ET on CBS. With a Paramount+ subscription, you can watch old episodes of the long-running CBS series, or you can browse our 2022 TV schedule to see what's currently airing and what's coming later in the year.
Related News – Be sure to get some more news when it comes to NCIS.