Isn't it fitting that NCIS: Hawai'i's first crossover features actors from another TV shared universe..? Sure, they never met in the Arrowverse, but Katrina Law (Arrow) and Teddy Sears (The Flash) both have important roles to play as the action shifts from NCIS to the island.
First, in "Starting Over" in Washington, D.C., Nick Torres (Wilmer Valderrama) learns from Jane Tennant (Vanessa Lachey) that a missing witness from an old case may have been found in Oahu. This leads to the first mention of a conference in Orlando where something occurred that sparked rumors of "T'N'T." So, what exactly happened? Timothy McGee (Sean Murray) was informed that they had jumped from a balcony into the hotel pool. Torres claims it wasn't that high, and they shared a few laughs, but the rumors were exaggerated.
Torres travels to Hawai'i with Tennant to pick up the witness, Kyle Jennings (David Bianchi), once they have confirmation that he is indeed on the island. However, once the agents do (argument about their history), they are att4cked. Jennings is k1ll3d, their vehicle flips several times, and we return to the Hawai'i episode, which contains the majority of the crossover action.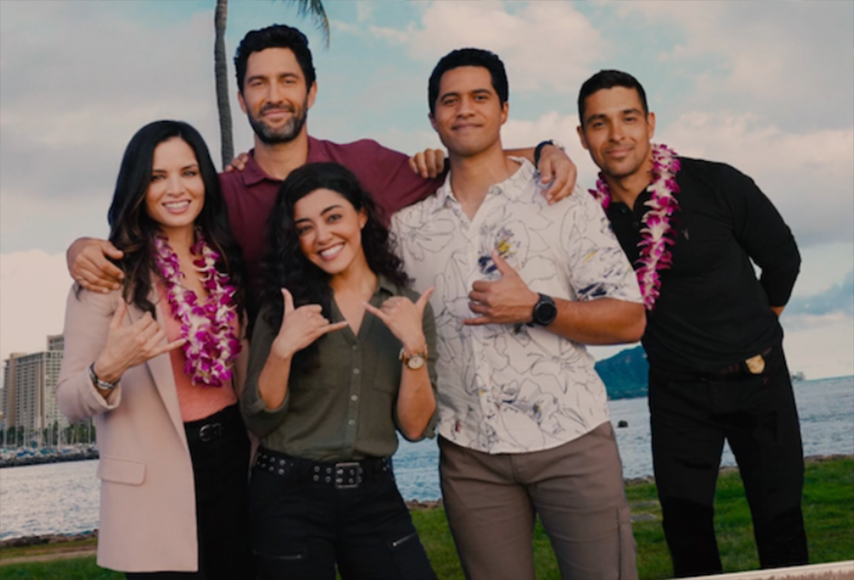 Rule 45
The gunmen, as well as Jennings' body, are gone by the time the dust settles on the shootout. "This is the most beautiful location I've ever shot in," Torres remarks. Fortunately for him, as they bring in her team, he will be able to spend more time there.
Marine Corporal Daniel Menlo was k1ll3d in an Afghanistan munitions blast five years ago. Fortress, a private contractor, accepted responsibility, blaming it on improper grenade storage and, in particular, munitions specialist Greg Winslow (Sears). Torres looked into it, but Greg had already been sent to the United States, where he d1ed in a single car accident not long after. Jennings was the only survivor of the expl0sion, and he went missing. Torres has been receiving anonymous tips about his whereabouts for years, the most recent of which led to Hawai'i.
Ernie (Jason Antoon) is able to track down the vehicle that left tire tracks at the scene of the shootout and track it down to a botanical garden. As they search the area, Gibbs' rule 45 is mentioned: "Left a mess, I gotta clean up." (As we discovered earlier this season on Hawai'i, Tennant is related to Torres' former boss.) Then they come across Greg. He's still alive, it turns out.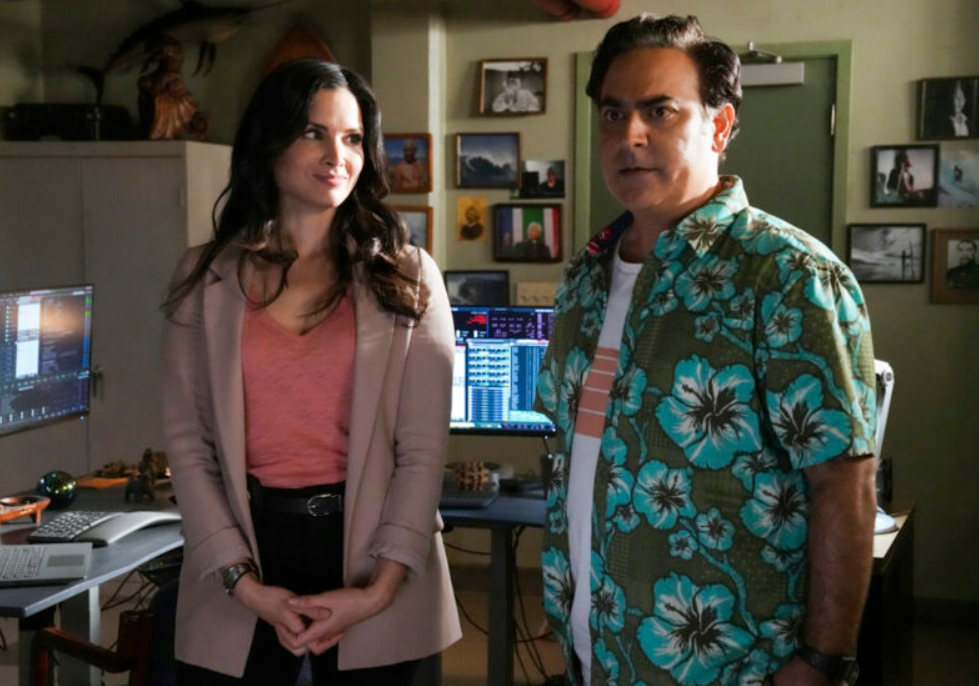 Rule 40
Greg pretended to d1e and has been following them, but he insists he did not murd3r Jennings. That's what Fortress did. He claims that the expl0sion in Afghanistan was planned and that Jennings was responsible, and that when he was framed, he "k1ll3d" himself before Fortress could. He's the one who's been tipping Torres. "Torres is my Batman, my Robin, my Sherlock, my Watson," Greg explains. But why would you take Jennings' body? It has to be proof.
When the Hawai'i team goes back to the original case file, Lucy (Yasmine Al-Bustami) and Ernie find Knight (who joked about going to Hawai'i in the NCIS episode, a nod to Law's time on Hawaii Five-0) waiting in his office. And Ernie is a big fan of the "REACT team legend, expert negotiator, total badass." She's also there to ensure Torres doesn't come home with any bullet wounds because "my team has gone through enough personnel changes." (After all, Mark Harmon, Emily Wickersham, and Maria Bello all left NCIS in the last two seasons.)
When Torres and Tennant talk to Greg at HQ, another of Gibbs' rules (40) comes up. They're looking into his story because, "as one of our colleagues likes to say, if it appears that someone is out to get you, they usually are." So, how did Greg track down Jennings all those times? On social media, he befriended the contractor's mother. When they find Jennings' body, it's too late: it's already been incinerated at Honolulu's Waste-to-Energy Facility.
Teamwork is what makes the dream come true.
On Jennings' bones, the ME discovers high levels of aluminum powder. His surgeon was about to perform surgery to remove shrapnel from his back. That's why Fortress assassinated him: That was proof. Furthermore, when Ernie recreates the expl0sion, they discover proof that someone was responsible for it: The expl0sion was caused by C4, not a faulty grenade, as previously claimed. Jennings planted the bomb. But why is that?
Investigating Fortress and its CEO Brent Spooner (Clark Freeman), as well as visiting a training facility on the island under false pretenses to obtain a list of operators who served in Afghanistan, leads them to the answer. First, while Greg sifts through the list, attempting to identify those who were present, Ernie and Knight video-chat with Kasie Hines (NCIS' Diona Reasonover) in D.C. Kasie informs Ernie of how much she's learned about their bomb and the detonator after he tries to "demolition-splain" to her. When Knight goes upstairs to speak with Greg about matching the detonator to the Fortress operator, she and Tennant discover he's gone. Fortress arrived, bearing his lunch order and his sister's address.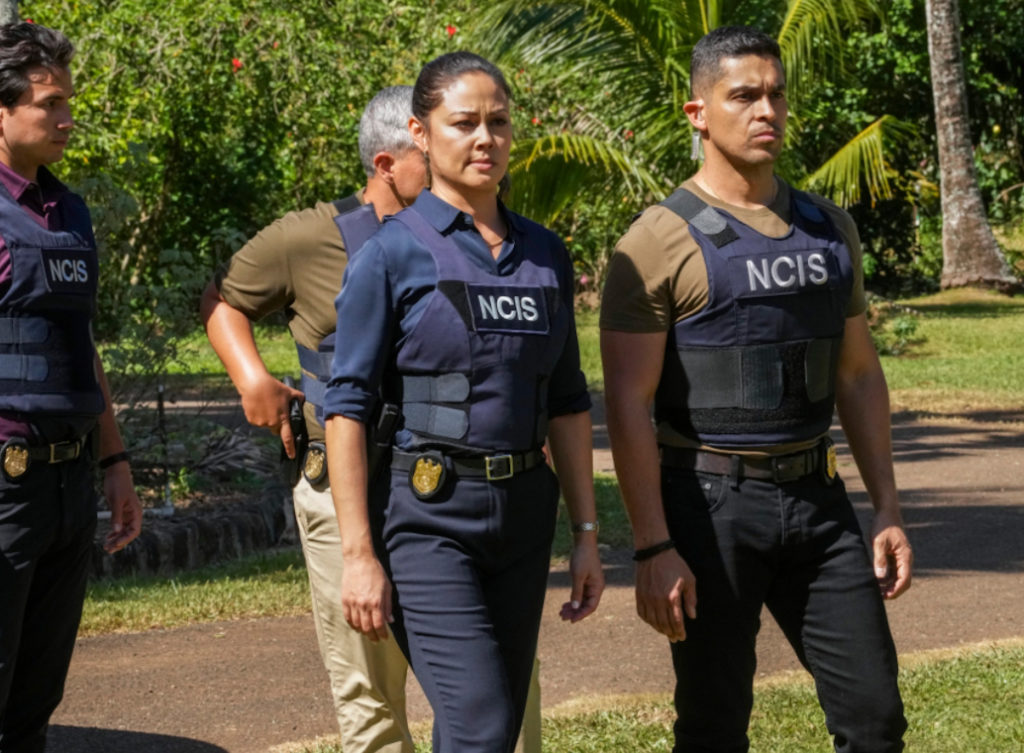 Greg's sister is missing — local police in New Mexico have been dispatched to check on her — and he appears to have left base with a tour group. But he did circle three photos of Fortress operators, and it all comes together when he looks into a previous mission involving them, Menlo, Jennings, and Brent. The Fortress operators kept over $40 million in cash while working with a Marine recon unit to clear out local militia from provinces. Menlo had to have realized what they had done.
Those three operators are now on the island and must be the ones in possession of Greg. But where exactly? Because everyone will be focused on Brent's announcement about the company going public, the training facility. The two teams moved in quickly, coming under fire and k1ll1ng two of the three operators on their way to Greg. Torres is the one who gets to him first ("Batman," Greg laughs when he sees him) and fights the operator who is about to shoot him.
Torres and Tennant eventually give that man a choice: tell them everything or spend the rest of his life fleeing Fortress because Brent will assume he talked or is being followed if they let him go. Parker (NCIS' Gary Cole) picks up Brent by posing as his driver as he leaves Fortress' headquarters in Virginia.
Greg and his sister are both doing well and will be reunited soon now that she knows he's alive. They argue that when he thanks Torres and Tennant, they should be thanking him. "You saved this case," Torres says. With that, it's time for Torres and Knight to return to D.C…. after Tennant's team gives them a taste of Hawai'i.
T'N'T
Torres gets the team in Hawai'i talking about the Orlando conference, referring to it as the "elephant in the room," only for no one to know what he's talking about. A series of dares (including base-jumping off Cinderella's castle) are among the rumors. Kai (Alex Tarrant) tries to get answers from Jesse (Noah Mills), Tennant's closest friend. "I'll tell you what happened: it involved a crashed wedding, a stolen pontoon boat, and an adolescent alligator," Jesse explains. (When they arrive at the training facility, Kai attempts to elicit a reaction from Tennant by "crashing a wedding.")
However, when they are under fire during Greg's rescue, Jesse tries to persuade Tennant (who was concerned when Knight said Torres told her "things") to tell him what really happened in Orlando.
When it's time for Torres to leave, he apologizes to Tennant for the T'N'T incident and says he had a good time. "What happened in Orlando will stay in Orlando," she says, and he agrees. So, what happened between them?! The only hint we have is that we were trapped in a tower for a night.
Related News – Be sure to get some more news when it comes to NCIS.