Gibbs (Mark Harmon) has been on suspension from NCIS for a couple of weeks. Although he didn't seem phased by his work status, it's obvious he's having a tough time being at home. Gibbs doesn't know what his next move is.
Warning: This article contains spoilers for NCIS Season 18 Episode 12 (titled "Sangre").
Gibbs is tackling his to-do list
During Episode 12, we get a glimpse of what life is like for Gibbs now. He appears lost, lonely, and bored. Even journalist Marcie Warren (Pam Dawber) notices how lost Gibbs seems. He happens to show up while she's at the diner. However, Marcie doesn't think his appearance is a coincidence. It's clear he's bored and looking for someone to talk to. He was hoping she would be there.
Gibbs says he only came to the diner for the pie, but Marcie sees right through him. "I don't buy it," she says. "I think you're bored. I've seen that look on a lot of cops who have just retired. You don't have enough to do."
Marcie is right. Gibbs doesn't have enough to do. In one scene, we see Gibbs looking at a list of things to accomplish around the house. His list shows he has to clean out his fireplace, do laundry, take out the trash, fix his bike, vacuum, pay bills, fix his sink, do some maintenance on the sprinklers, iron, fold clothes, fix a loose step, and feed his dog.
Gibbs also has "knife" on his list, but we have no idea what he means by this. Gibbs Rule No. 9 says, "Never go anywhere without a knife," but is it related to the list? We'll probably never know.
Gibbs is afraid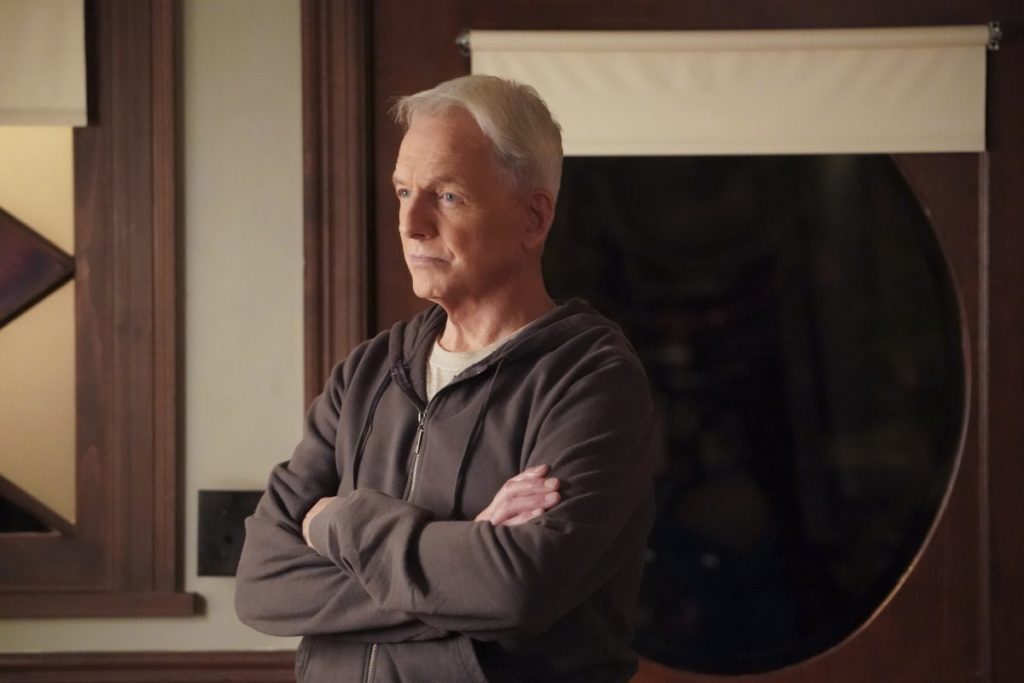 One reason Gibbs might have pretended he didn't care about what was happening is because he's afraid. He's trying to protect himself from the feelings that come up when he thinks about retirement. Leaving NCIS for good terrifies him.
During NCIS Season 16 Episode 23 (titled "Lost Time"), Gibbs has a therapy session with Dr. Grace Confalone (Laura San Giacomo). He admits he doesn't know what he would do without work. "I'm worried about what I would do without what I do," says Gibbs. "The direction; structure. NCIS centers me," he adds.
Now that Gibbs is home, he has lost his center. This is evident when he finishes his to-do list early. He starts his chores at 8:00 a.m. and finishes before 9:00 a.m. He has nothing left to do, so he just sits on the floor next to his dog, Lucy.
What's next for Gibbs on 'NCIS'?
In a sneak preview, we see that Gibbs will be testifying in court. In one clip Vance tells Gibbs that his actions could have a major impact on his career, but Gibbs seems determined to move forward.
"If you do this, there's no looking back," says Vance (Leon Carroll). "Your career at NCIS could very well be over." Gibbs responds by saying he's willing to take that chance. Hopefully, Gibbs comes out unscathed.
Related News – Be sure to get some more news when it comes to NCIS.