Viewers will have to wait until next season for a multi-series crossover between NCIS, NCIS: Los Angeles, and NCIS: Hawai'i, but the casts of all three shows recently walked the red carpet for PaleyFest 2022 LA at the Dolby Theatre.
TV Insider was on the scene and spoke with Gary Cole (Special Agent Alden Parker) and Sean Murray (Special Agent Timothy McGee) about how the former bonded with the show — both on and off-screen — and what it was like for McGee to lose his father figure, Leroy Jethro Gibbs, when Mark Harmon left the show.
"The writers were very clever in having [Parker] arrive during a conflict among the other characters," Cole says. "They were on the trail of a serial k1ller, and Parker was on the trail of the same one." Because they collided in the middle of a case, there was immediate conflict and animosity [between them], which was beneficial.
"I thought it was handled pretty well," Cole says of Parker's integration into the show's plot. "What was most important was how he appeared as a character. He didn't just show up and announce himself as the new guy."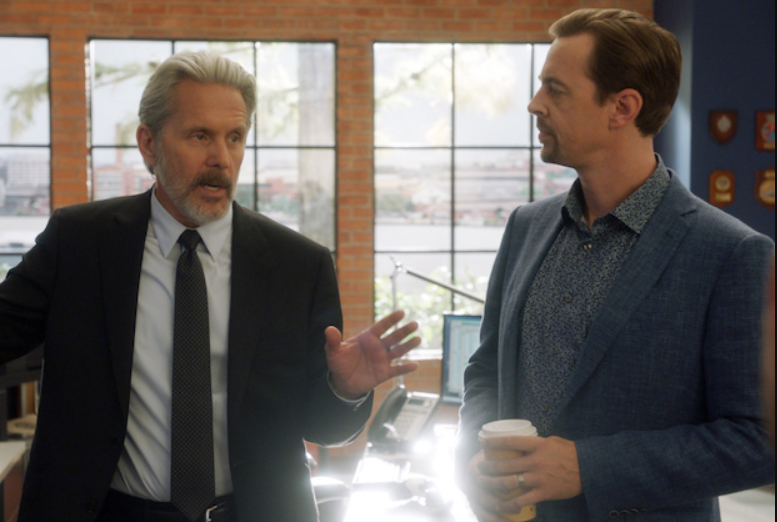 The writers had Parker step up and make sure Gibbs didn't go to prison for having an affair with his prisoner, which likely played a role in the audience accepting him as a member of the team. Cole muses, "My job is simply to tell the story of what they wrote." "And to make that and every other scene work in whatever way it fits into the story."
"Parker came in as a very different character than Gibbs," Murray says, noting that McGee is perhaps the most affected by Gibbs' departure because he considers him a second father. "Whoever comes in will have to live up to a lot of expectations." And now that Parker has been successfully assimilated into the team? "I believe we have something unique going on," Murray says. "Instead of a family structure with a paternal figure, [we have] something more equal."
Murray says of his former co-star, "Mark is like family to me and always will be." "I've known him since the beginning of the show. We actually did a show called Harts of the West together when I was 15 [in 1993]. It starred Lloyd Bridges and Beau Bridges as members of a family who relocated from Chicago to a small town in the West. Jeff Bridges was supposed to appear in an episode as 'Sam Carver,' a drunken rodeo clown, but he couldn't make it, so Mark took his place."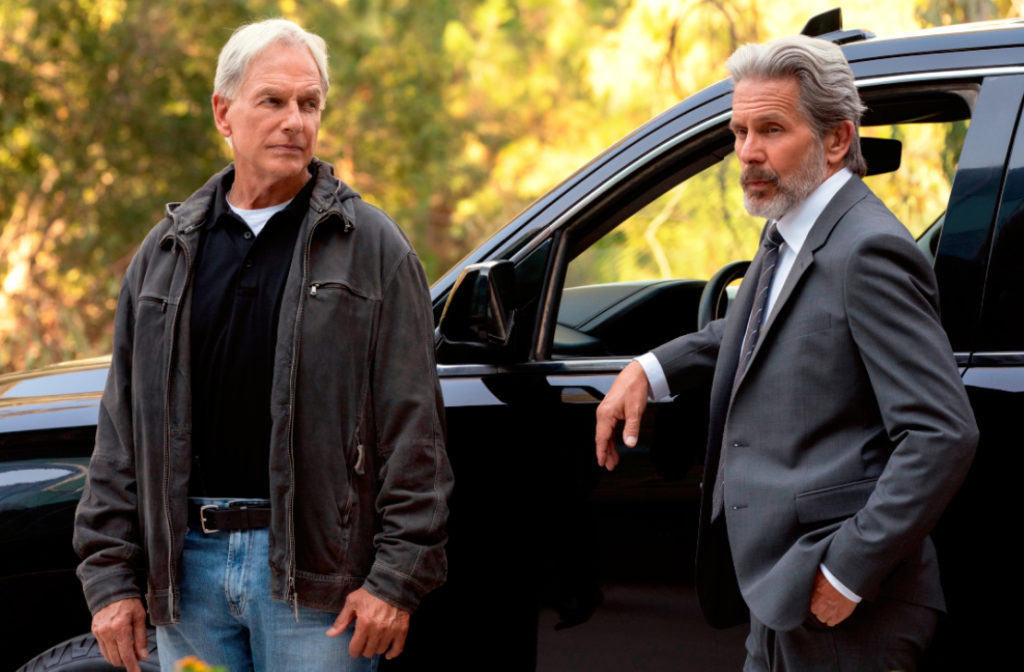 While Parker may never play the role of a father figure on the NCIS team in the same way that Gibbs did, Murray says he's having a great time working with Cole. "We're having a great time," Murray exclaims. "We truly are."
Cole claims that the show's writers were also aware that not only did the NCIS team have to accept Parker as a colleague, but so did the audience, who accepted Cole as the replacement for Harmon and Gibbs.
"They actually wrote a moment for the audience as well as the team in the squad room when Parker said, 'I know this is weird.'" OK, I get it, but we need to get past this so we can finish the job…' That was a way for the writers to signal to the viewers that, yes, this would be different, but also familiar, because the show has been on for so long and has worked on so many different levels. My hat is off to the authors. It wasn't easy figuring out how to do that."
Related News – Be sure to get some more news when it comes to NCIS.