NCIS star Wilmer Valderrama – best known to CBS viewers as agent Nick Torres – revealed one of his former From Dusk Till Dawn co-stars will be joining him as part of the team in upcoming episodes. But will he be taking Jack Sloane's place?
Nick Torres (played by Wilmer Valderrama) has faced his fair share of drama so far in NCIS season 18. From helping Fornell (Joe Spano) take down a major drugs ring to his will-they-won't-they romance with Bishop (Emily Wickersham), Torres has had no shortage of gripping storylines in the CBS drama. And now it looks like there's more action coming his way thanks to the introduction of Federal Agent Sawyer (Zane Holtz), who some fans think could be stepping into Jack Sloane's (Maria Bello) shoes.
The NCIS star was the one to break the news of Holtz' arrival via his Instagram page as he shared a selfie with his pal.
Fans of horror series From Dusk Till Dawn: The Series will know all too well that Holtz played the role Richie Gecko in the vampire drama.
And he was joined by Valderrama in every season of the series with the NCIS star having played Carlos Madrigal in 23 episodes.
Excited at the prospect of working together once more, Valderrama penned to his 1.8million followers: "Together again, ladies & gentlemen…"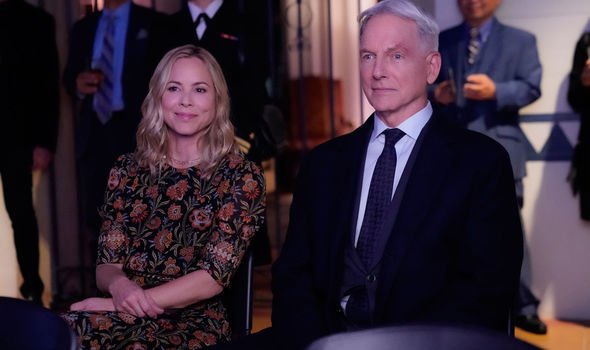 He continued: "Meet Federal Agent Sawyer.. @zaneholtz, welcome to the #NCIS Team… long way from Dusk and Vampires."
And while the selfie brought excited reactions from thousands of NCIS fans, there was one, in particular, which stood out.
Bishop star Wickersham cheekily weighed in: "But have you known him as long I have?
"@zaneholtz 16-year-old friendship? Just trying to work the math out [wink emoji] Cc @chelseatheaholtz @wilmervalderrama."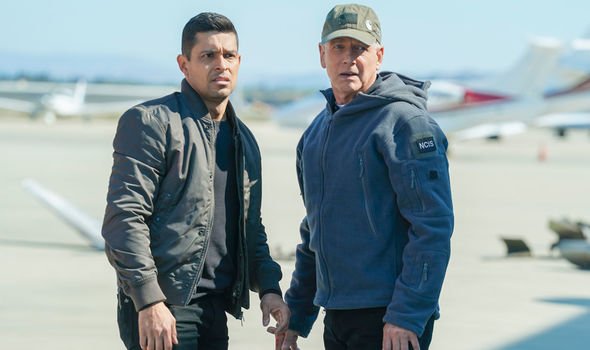 So it looks like it isn't just Wilderamma amongst the NCIS star who knows the season 18 newcomer.
Valderrama didn't reveal too many other details about Holtz' new role, or in which episode he'll appear in.
But it looks like he'll be working on the same side as Torres and Bishop judging by his work uniform.
And this has led to theories that Agent Sawyer will be taking the spot of Sloane in the squad.
After all, season 18 marks actor Bello's final outing in the CBS drama after she announced her departure back in 2020.
Details surrounding her exit remain shrouded in mystery, although it's bound to be an emotional exit.
So will Holtz be taking Bello's spot? One fan queried in response to the selfie: "I get the vibes that he might be replacing Jack,
"And now there are only two women left on the show, the diversity is lacking [sad emoji]," they added.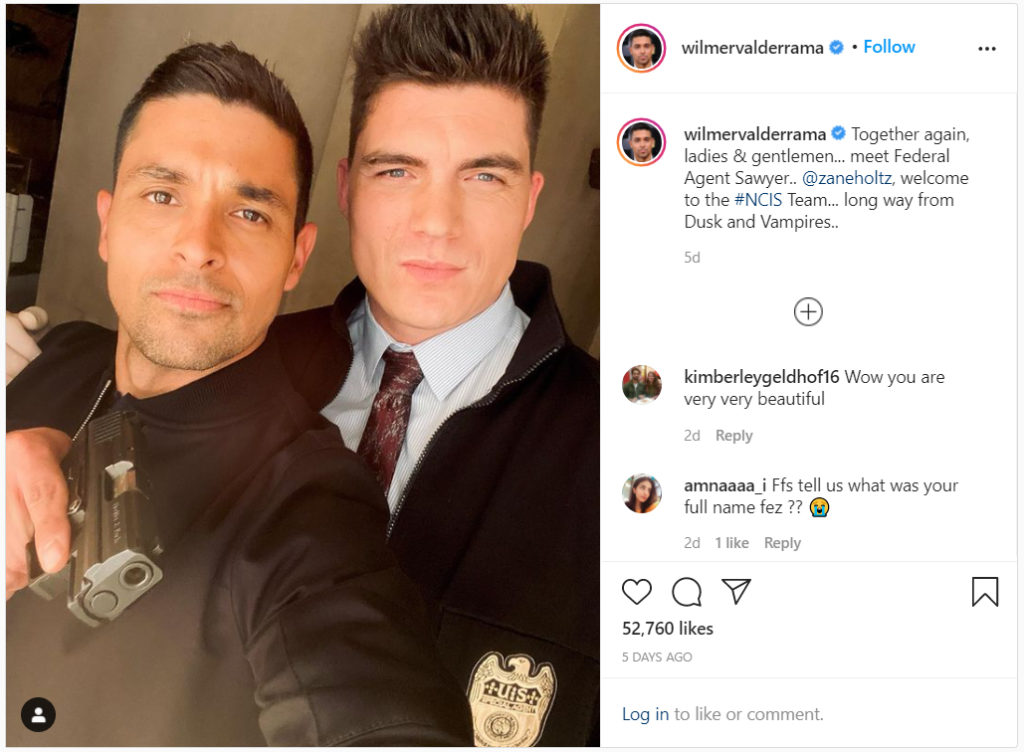 A second added: "So who leaves for Holtz? Mcgee," which prompted a fellow follower to suggest: "I think @officialmariabello might be I'm not sure tho." (Sic)
While a third added to the fears: "Wait he's going to be the new guy? He isn't replacing anyone is he?"
NCIS fans will have to wait for the dram to return and Sloane to say her goodbyes to find out for sure.
Related News – Be sure to get some more news when it comes to NCIS.