NCIS fans have been mourning Pauley Perrette's departure as Abby Sciuto since she left the CBS drama in 2018. Those who were looking forward to her return to television in the sitcom Broke have been disappointed.
NCIS fans were heartbroken when Abby Sciutto (Pauley Perrette) left the CBS drama after narrowly escaping a hitman in season 15. After being an ever-present figure alongside Gibbs (Mark Harmon) since the show's pilot, her departure was a sh0ck to fans, but actor Pauley has returned to TV screens around the world in the sitcom Broke.
The official synopsis for Broke by CBS reads: "Jaime Camil and Pauley Perrette star in Broke, a comedy about Jackie (Perrette),
"A single suburban mother is sh0cked when her estranged sister, Elizabeth (Natasha Leggero), and her sister's outrageously wealthy, big-hearted husband, Javier (Camil), as well as Javier's fiercely loyal assistant/driver/friend, land on her doorstep in need of a place to live after the couple's money runs out."
Premiering on CBS on April 2, excitement levels for the new series have been sky-high.
However, NCIS fans aren't too sure about the career move from Pauley and have taken to Reddit to voice their apprehension.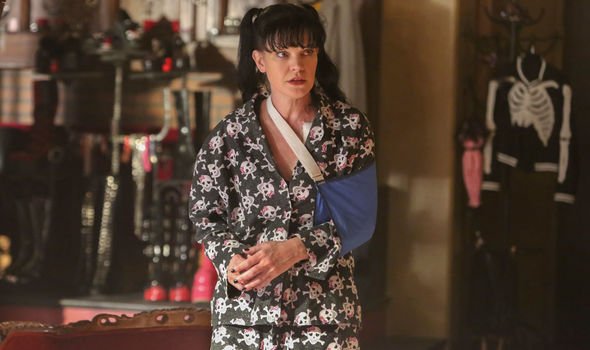 Northsidebill, an NCIS fan and Reddit user, wrote on the show's official page: "This is only slightly related to NCIS, but Pauley Perrette's new show has started."
"It sucks. Bad. Like 'Who lost a bet to have to make this piece of s*** show' bad."
The Abby Sciuto fan was not alone in their thoughts, as several other viewers of the cr1me drama weighed in after seeing previews of the sitcom.
One commented: "I'll be surprised if the show lasts all the episodes they have filmed already."
A second said: "Oh, I've seen ads for Broke. Just didn't know she's in it. I don't think I'll bother watching it though."
While a third weighed in: "From the preview and trailer, I agree….and given its 'late' start, I doubt it will last a season."
However, not every NCIS fan held the same pessimism as several others replied to Pauley on Twitter in support of the new venture.
Pauley tweeted on March 31: "Hey y'all, things are CRUSHING. crazy. nuts. sad.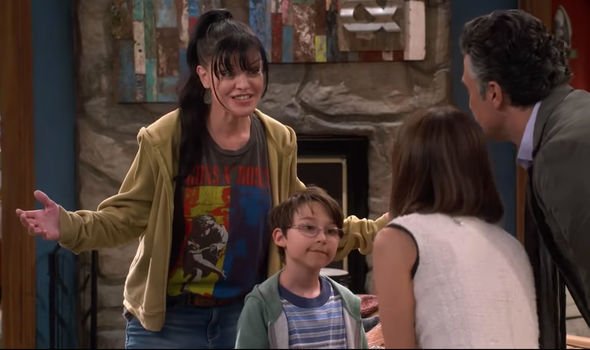 "Me and we at @CBS #BROKE Want you to know we hope our show's premiere Thursday, April 2 will be a very happy 1/2 hour for you.
"We want to give a time to smile. @jaimecamil @natashaleggero @TheIzzyDiaz @antoniorcorbo With much love."
Dozens of her followers quickly replied, voicing their excitement at Broke's premiere.
One tweeted to the former NCIS star: "I can't wait to #broke here in Brazil too P! I'm very happy to you all for the great show!"
A second offered a similar sentiment: "My Mom and I will be SO definitely watching," alongside a gif of Tony DiNozzo (Michael Weatherly).
Another was added: "I'm really looking forward to seeing your new show, Pauley. I've already started laughing. I'm going to be overjoyed to see you again. I love you back! Keep yourself safe."
While a fourth weighed in: "Thanks for caring Pauley! Can't wait for Thursday! I even designed a new shirt for the occasion! So excited! #Broke."
NCIS fans will have to wait until the pilot episode of Broke to see if it lives up to the hype.
Related News – Be sure to get some more news when it comes to NCIS.