NCIS has seen romances blossoming as well as relationships falling apart in equal measures. But did Ducky ever get married?
NCIS finished its 17th season earlier than expected, ending the series with Arizona starring Back To The Future actor Christopher Lloyd. There was meant to be another few episodes left in the series but due to the coronavirus pandemic, the CBS drama was unable to film. NCIS has been renewed for an 18th series which will feature these missing episodes.
Donald "Ducky" Mallard (played by David McCallum) had been in NCIS since it first began in 2003.
He was the team's lovable medical examiner, who continued to not only help the team during intense investigations but also in their personal lives, acting as a shoulder to cry on whenever they needed it.
So when in season 16 Ducky started talking about retiring, there were concerns he would be leaving NCIS for good.
Thankfully, he remained in the show but as a part-time historian and helped the team out whenever he could in season 17.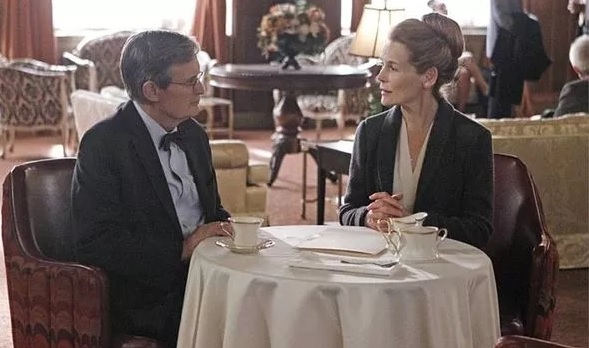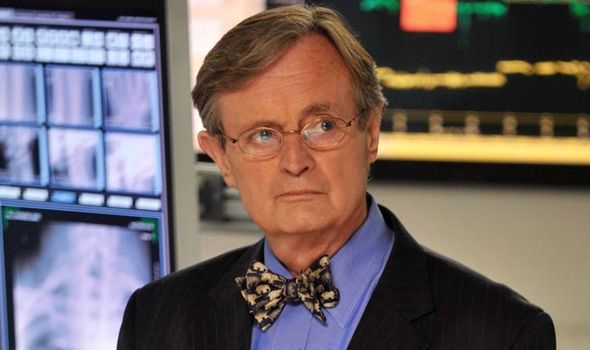 Does Ducky ever get married in NCIS?
Despite being in the series for 17 years, there has never been a mention of there being a Mrs Mallard on the scene.
Ducky's personal life is kept pretty quiet with no references of him ever being married or in a long-term relationship.
He has briefly talked about previous lady friends he had in the past but nothing serious which is surprising given his kind nature.
But there was one potential love interest in Ducky's life.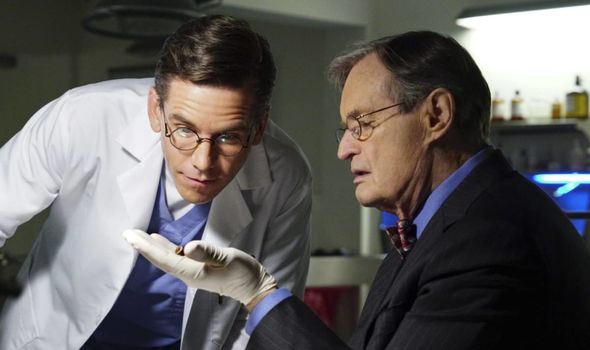 In season 12's So It Goes, Ducky's childhood friend Maggie Clarke (Alice Krige) is seen for the first time.
A flashback scene is shown where a young Ducky is thrown a surprise going away party as he was leaving for America.
Maggie gave him a bow tie as his going away present even though he didn't really like to wear them.
Before leaving he confessed he had feelings for her and kissed Maggie which resulted in ruining his friendship with Angus Clarke (Adam Croasdell) who she was engaged to at the time.
Maggie ended up marrying Clarke but was unhappy as they no longer talked to one another.
In 2014, Ducky travelled back to the UK to get in touch with Clarke again as he believed he was involved in the death of one of his colleagues.
However, when Ducky arrived, Clarke had already been murdered.
When Ducky landed in the UK, he got reacquainted with Maggie and through her, soon learned of Clarke's death.
They found out it was Clarke's protégé Gareth Godfrey (Matt Burns) who was the killer, as he was secretly an infamous member of an Albanian mafia.
Godfrey had also threatened to hurt Maggie which fortunately didn't happen thanks to help from Ducky in catching the murderer.
The episode ended with Ducky and Maggie meeting up by the River Thames, with him explaining how he still wore bow ties because of her.
Sadly, Maggie and Ducky didn't end up together as he left for the US shortly after the investigation.
When asked why he never married, Ducky explained how he had trouble maintaining relationships after a friend of his lost his entire family.
The friend he was referring to was Agent Leroy Gibbs (Mark Harmon) whose wife and daughter were murdered by a Mexican drug dealer.
So rather than be left heartbroken for potentially getting his loved ones killed, Ducky decided it was best he didn't marry at all.