NCIS has been on air since 2003 and although it has already had 17 seasons and almost 400 episodes, we're still excited to watch it. We just love to see Mark Harmon solving mysteries with his crew! And we're certainly thrilled to know what's going on in the real lives of the NCIS actors.
Let us find out together who they are dating, how many kids they have, and what they've been doing recently!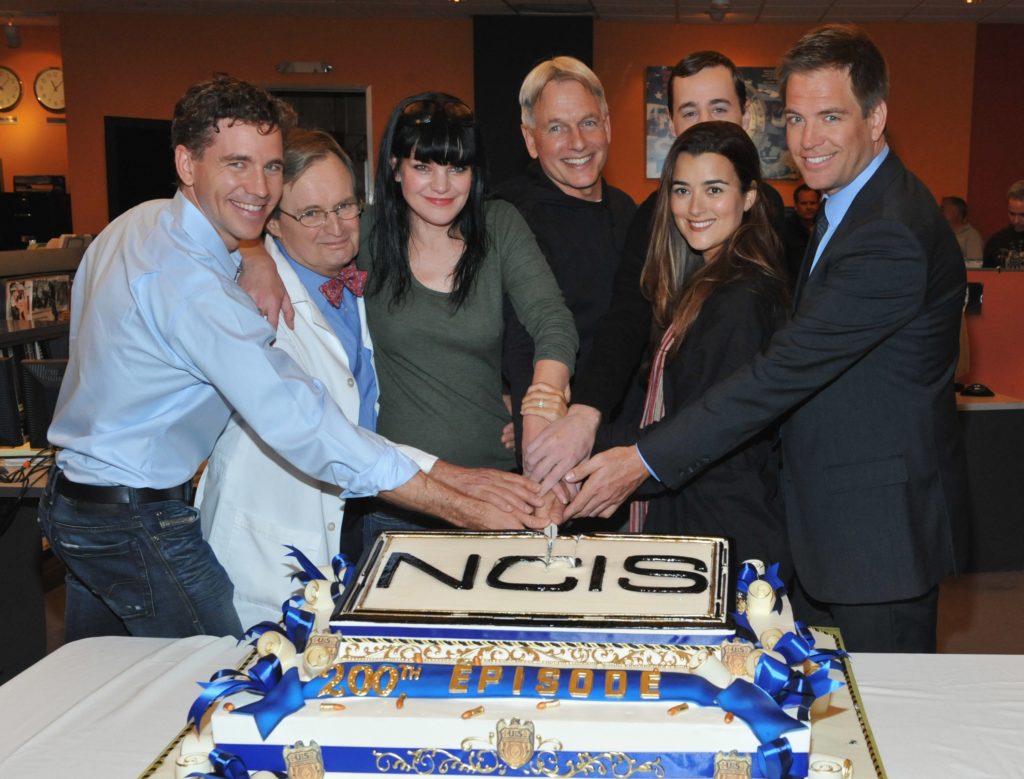 Michael Weatherly as Anthony DiNozzo
Michael Weatherly spent 13 years as Special Agent Anthony DiNozzo on NCIS! During his last season, Anthony went through some real drama. He found out that he had a daughter with his former partner, who had tragically died in Israel. Anthony decided to leave his NCIS crew to become the best father he could be.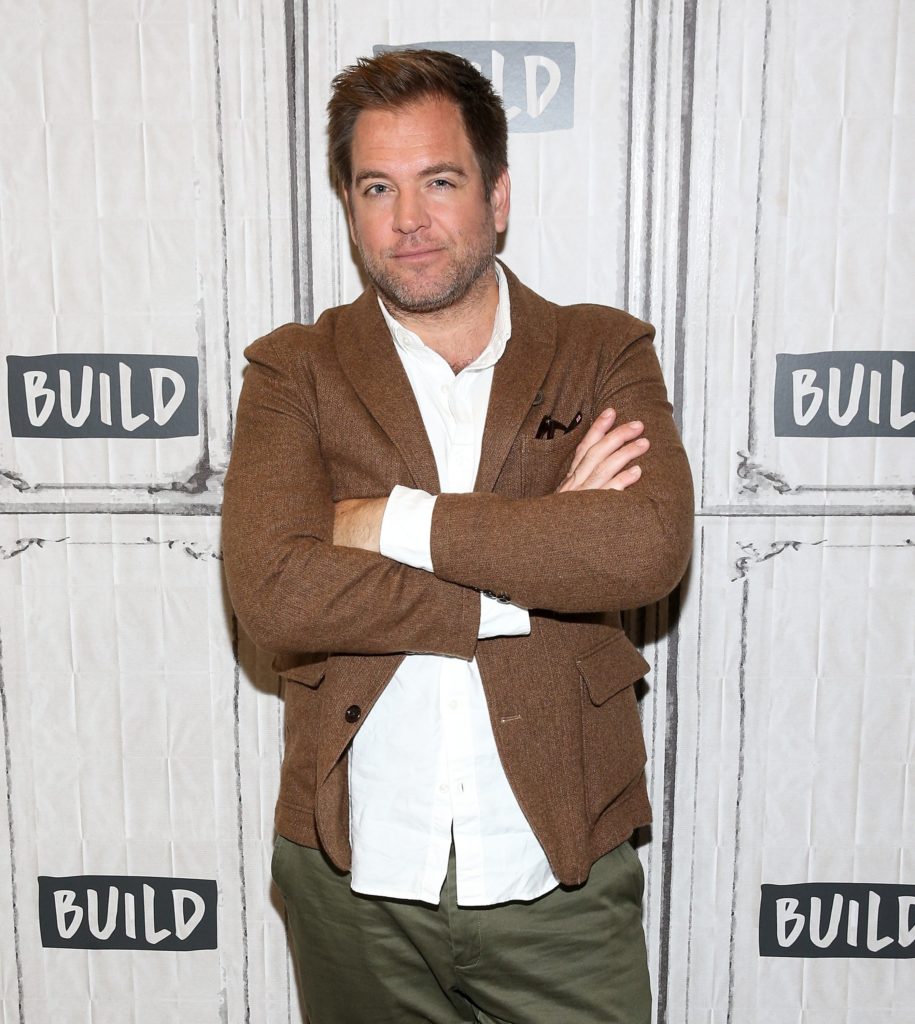 In real life, Michael went through hard times, as well. Weatherly was in his early 20's when he was married to actress Amelia Heinle and had a son named August. He worked on the series 'The City' and everything seemed to be fine.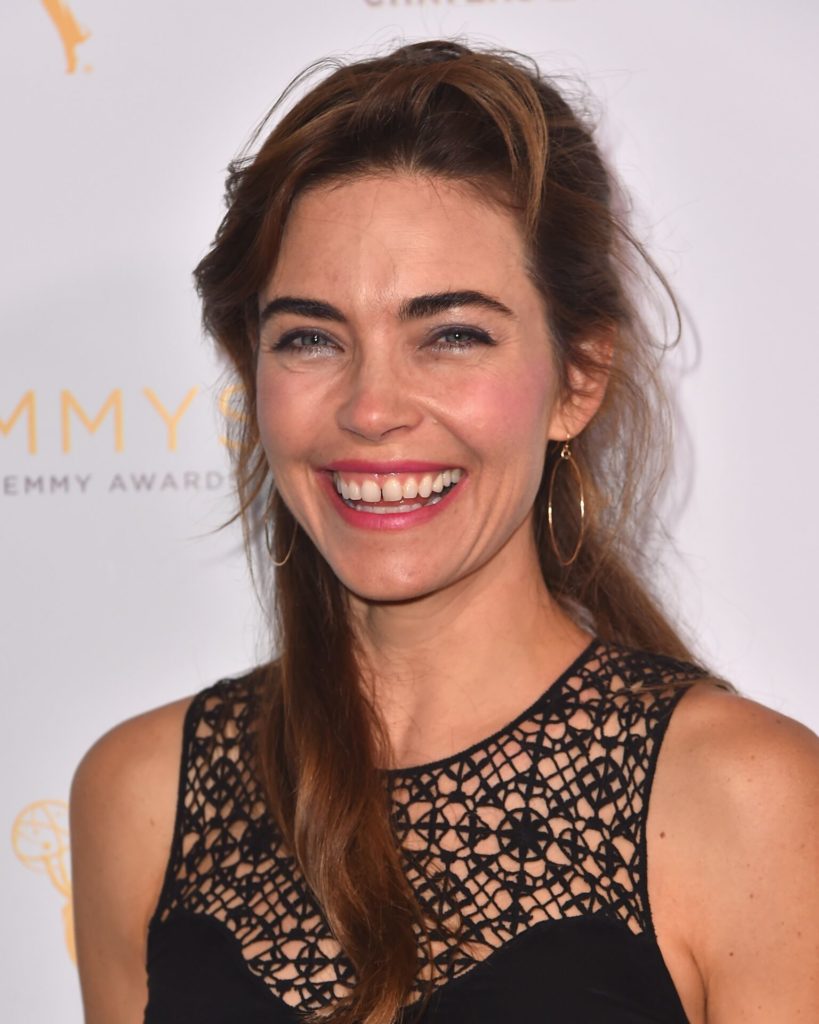 But suddenly, the show got canceled. Weatherly struggled with the stress of supporting a wife and a child, having no money. He pretty much took any job to pay the bills, but that meant lots of time apart from his family. Eventually, this led to divorce.
"That was a very difficult time," Michael Weatherly commented on the split in 1997.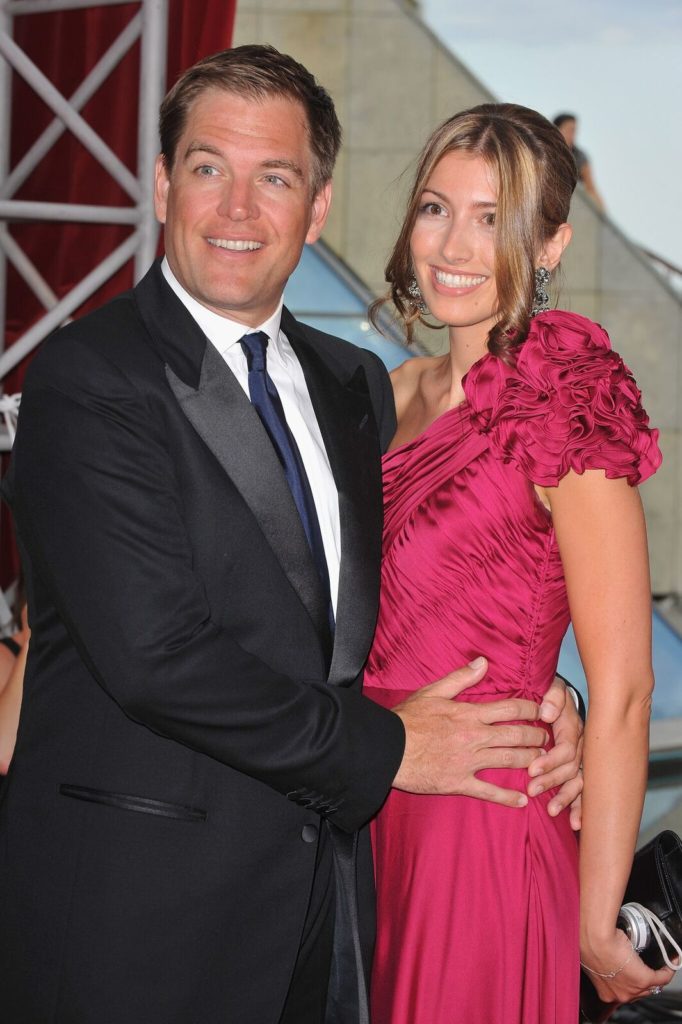 From then on, he decided that family time would be his priority. Presently, former NCIS star Michael Weatherly enjoys a happy life in Los Angeles with his wife, a Serbian-born Doctor Bojana Janković. The couple has two kids together – a daughter Olivia (7 years old) and a son Liam (6 years old). Weatherly's current bliss came out of learning from stumbles…
"When I got remarried, I wanted to do my very best to ensure that rupture wouldn't happen again. My kids and my marriage are the things I'm proudest of."
David McCallum as Dr. Donald Mallard
In a Facebook post confirming his new contract with CBS for season 16, McCallum noted that the reduced schedule would allow him "to spend time with Katherine," his wife of 50 years, their children, six grandchildren, and cat Nickie. Whoah, what a huge family!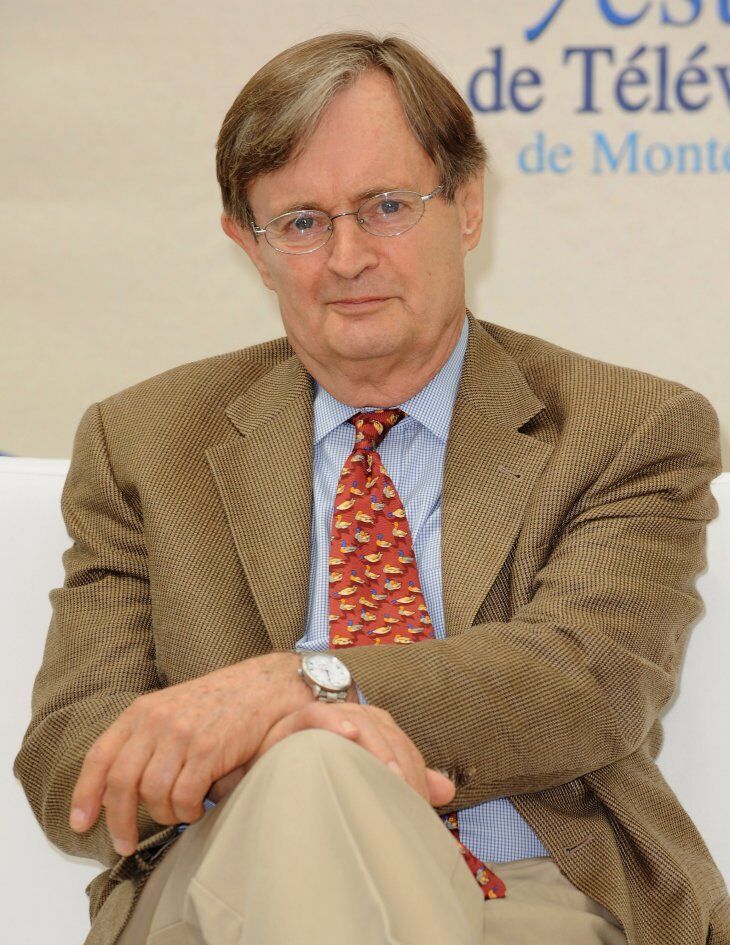 Today, David is a happy family man, but there were times when David`s personal life was no less dramatic as it is for his NCIS character Dr. Donald Mallard. When David was a young actor trying to make a name, his wife was stolen by his mega-famous colleague! His 'Great Escape' co-star Charles Bronson took away the heart of David's wife – actress Jill Ireland!
It is hard to imagine, but David is remarkably sanguine about it. Well, at least now he is. Back then, it was an extremely difficult time for him, especially since the two already had children. McCallum and Ireland had three sons: Paul, Jason, and Valentine. Unfortunately, Jason, who was adopted, died in 1989. The following year, Jill also passed away from breast cancer.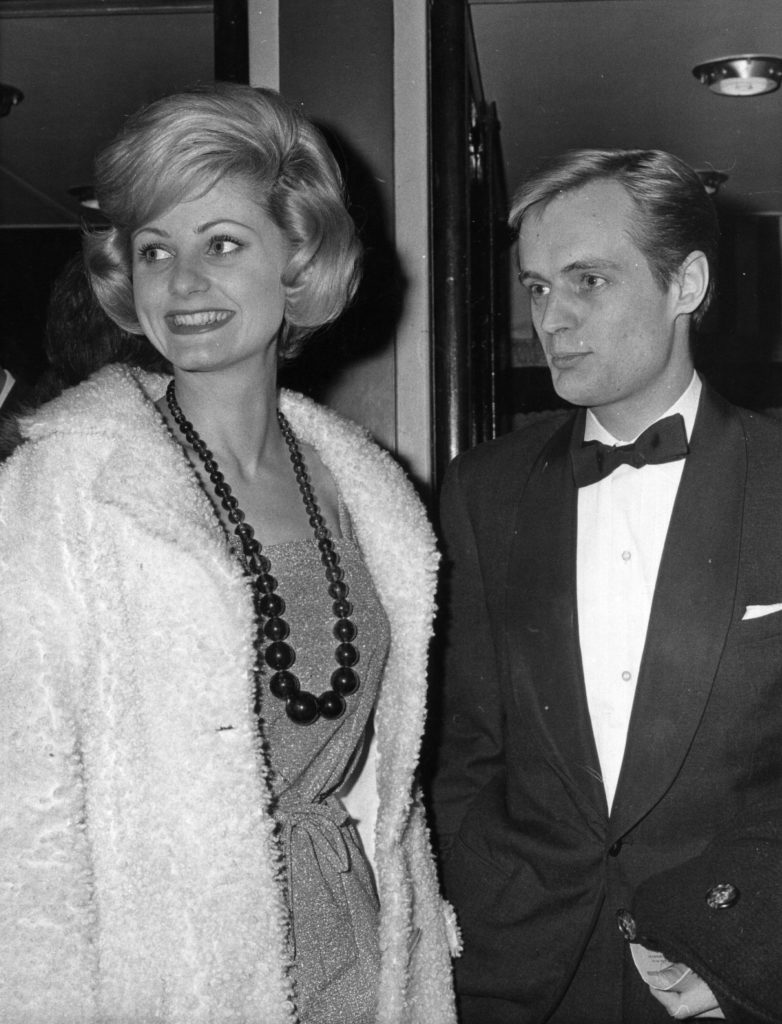 It was hard for David to overcome all of that. But with the support of his second wife Katherine Carpenter, he made it through. And today, David and Katherine are a great example of a happy and long-term marriage. Last year the couple celebrated their 52nd anniversary! Together, they have a son Peter and a daughter Sophie.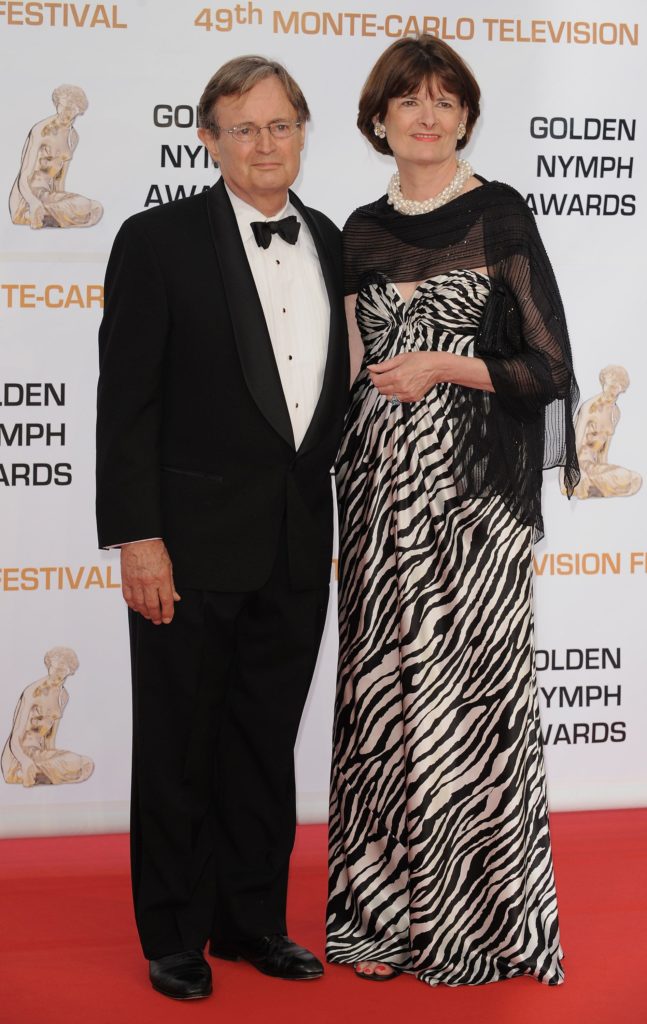 Cote de Pablo as Ziva David
When Cote took the role in NCIS as an Israeli Mossad officer who becomes an NCIS agent, she had no idea it would change her life. As it turned out, it was the role that built the foundation of her career. Unfortunately, the show did not make the same positive impact on her personal life.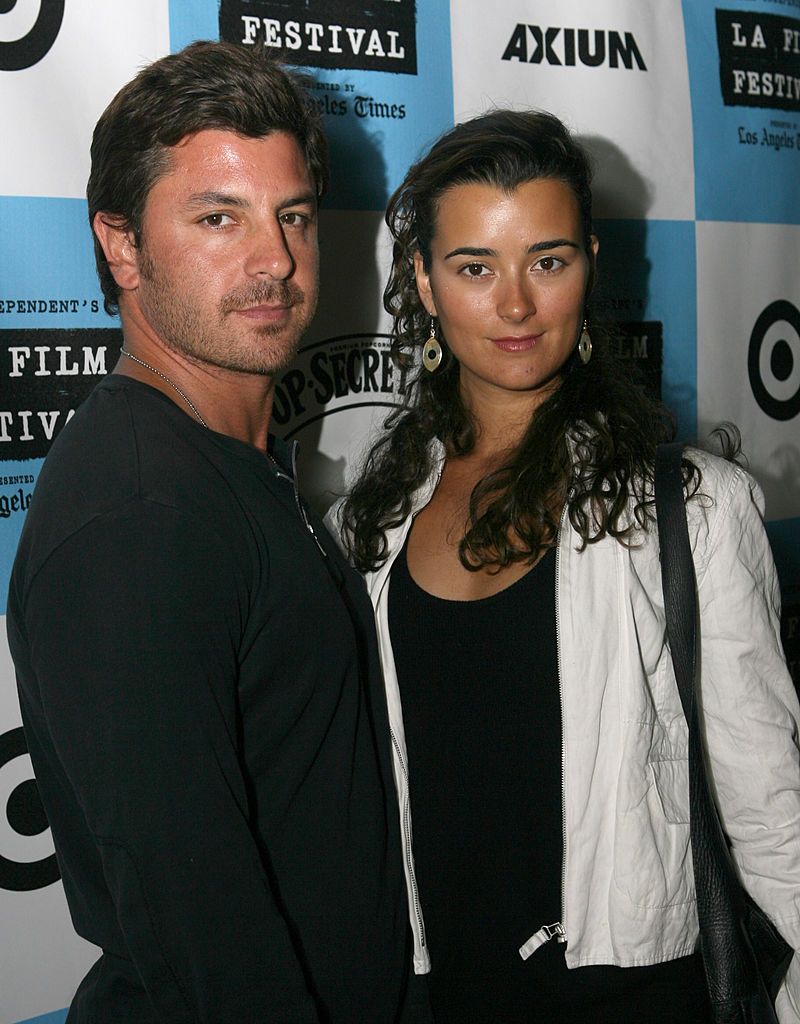 For a long time, Cote de Pablo dated Diego Serrano, who was best known for being featured on the Fox series, 'Time of Your Life.' The two had been dating for 15 years. In one interview Cote described their relationship: 
"I'll have chicken with broccoli and he's like. 'What about the chocolate cake?' If it weren't for him, I'd be the most boring person in Los Angeles."
They looked very happy together, but they were also very different from one another and, eventually, the inevitable thing happened. They split up. Since the break-up, the actress hasn't been dating anyone publicly.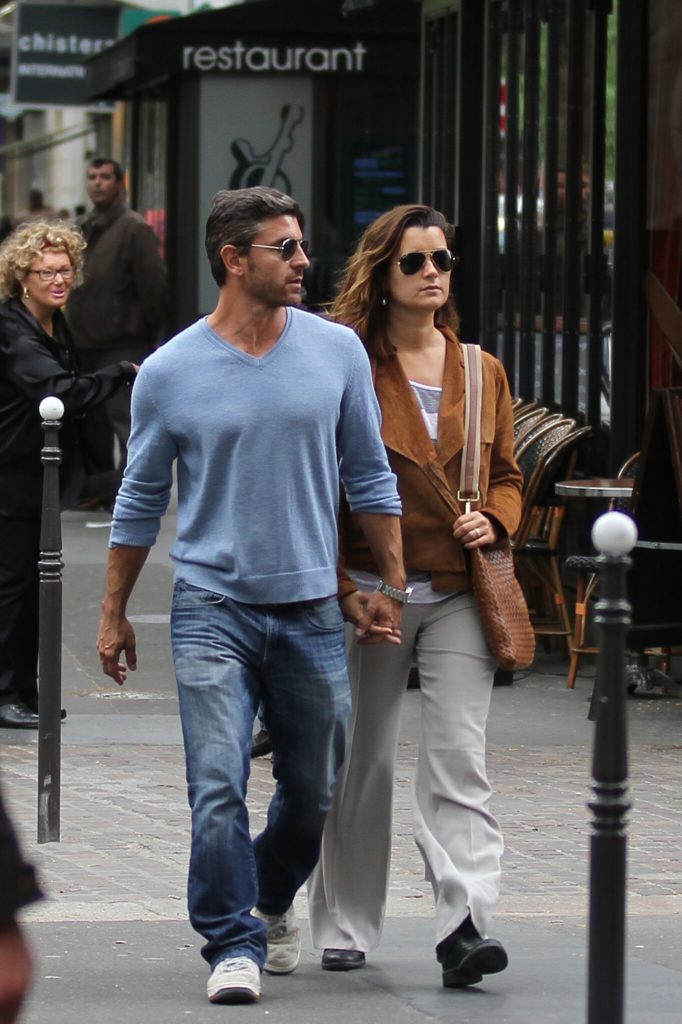 Sean Murray as Timothy McGee
Being less experienced than others in the field of NCIS, Timothy was constantly mocked by his colleagues. The team called him whatever they wished: "Probie," "McGeek," "McQueen," "McGoo," "Probie Wan Kenobi," "McProbie," or even "Baldy McBald" – which referred to his less-haired appearance when it was used in 'Devil's Triangle.'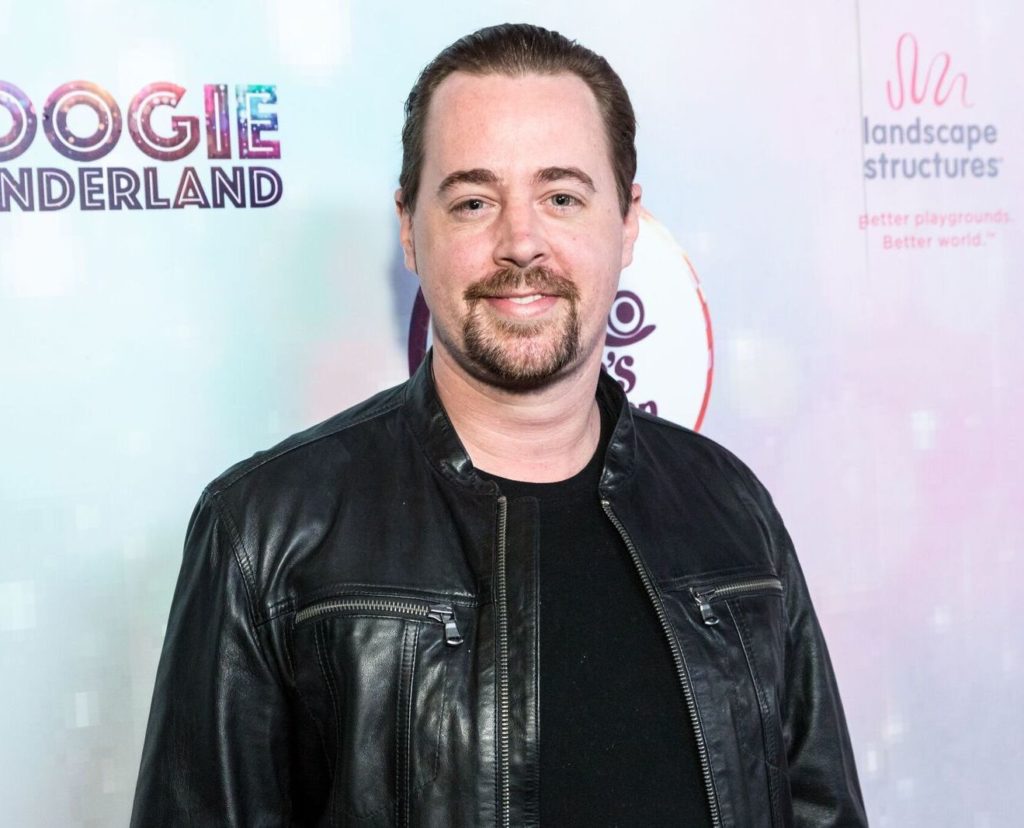 Nevertheless, within a short period, Timothy melted the hearts of the crew, as well as millions of fans, and proved that he is worthy of respect. When Sean isn't in front of the camera, he lives a very regular life and spends his time being a husband and father.
He got married to Carrie James in 2005. The couple lives together with their two children in Los Angeles, trying to make their family a priority. "My family means everything to me in the world. So as long as my family is taken care of, I'm a happy guy," said Sean.
Sasha Alexander as Caitlin Todd
The gorgeous Serbian-American actress gained a lot of fans through her dramatic work in NCIS. She has always been awesome in the series, hasn't she? Sasha Alexander is married to Edoardo Ponti, son of infamous Italian actress Sophia Loren! And he's also a film director. Despite being married for more than 10 years, 46-year-old Sasha and her husband still enjoy spending time together.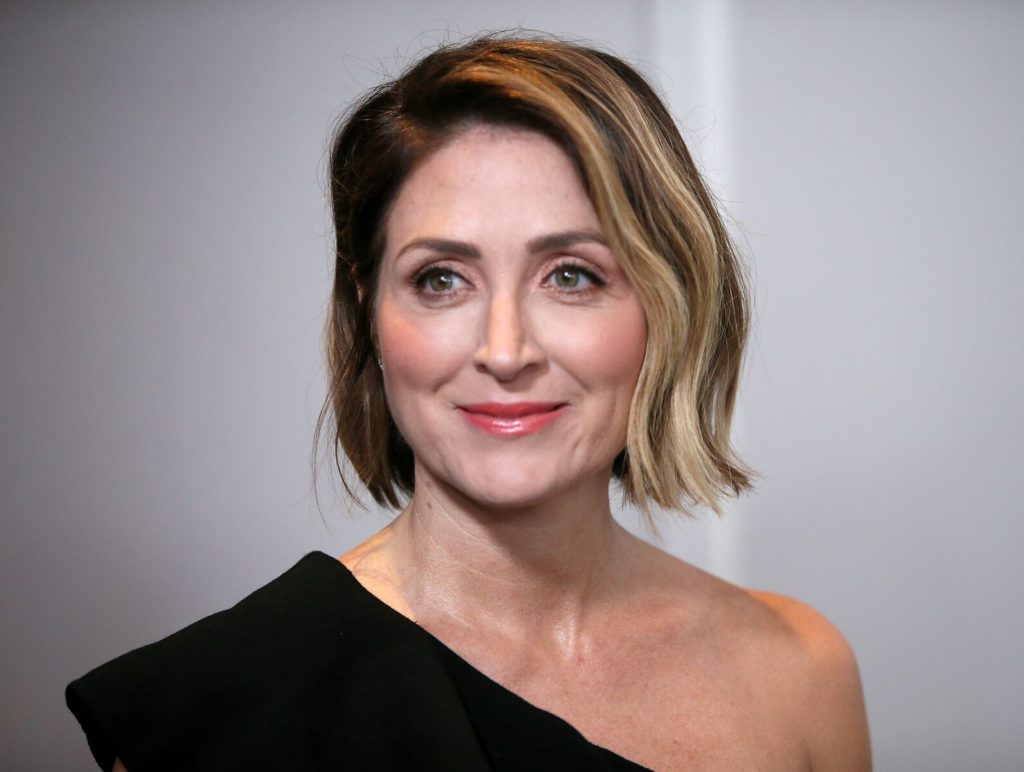 Sasha and Edoardo have two beautiful children together – a daughter Lucia and a son Leonardo. Sasha often posts photographs, sharing her memories with her husband on Instagram and Facebook. Needless to say, the actress's fans just can't get enough of these photos! As she said in one of her posts, "Happiness is: being in the arms of my man." How sweet!
Lauren Holly as Jenny Shepard
Much like her character in NCIS messes with Jethro Gibbs's heart, in real life, Lauren is a heartbreaker as well. The woman was married three times! And her second husband was no other than the hilarious comedy genius – Jim Carrey.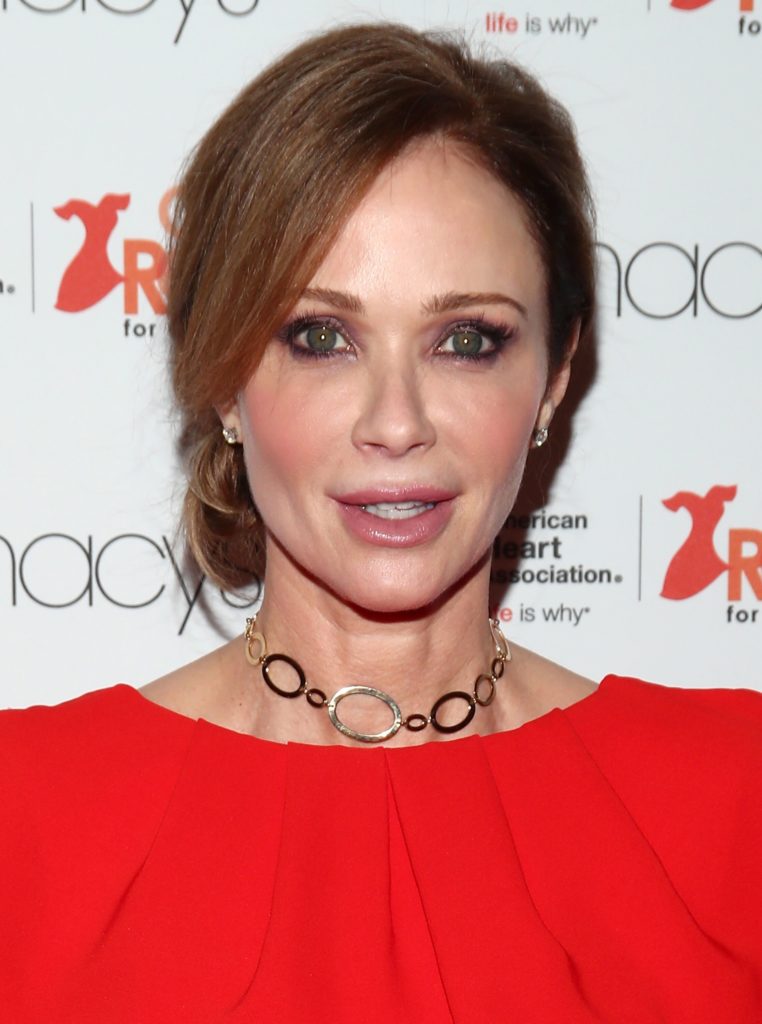 In the past, the two hit it off. One time, Lauren built him a costume closet, so that Jim had an opportunity to choose a funny costume and come up with a new character for movies. But apart from the fun side of living with Jim Carrey, the two actors experienced a total disaster with privacy.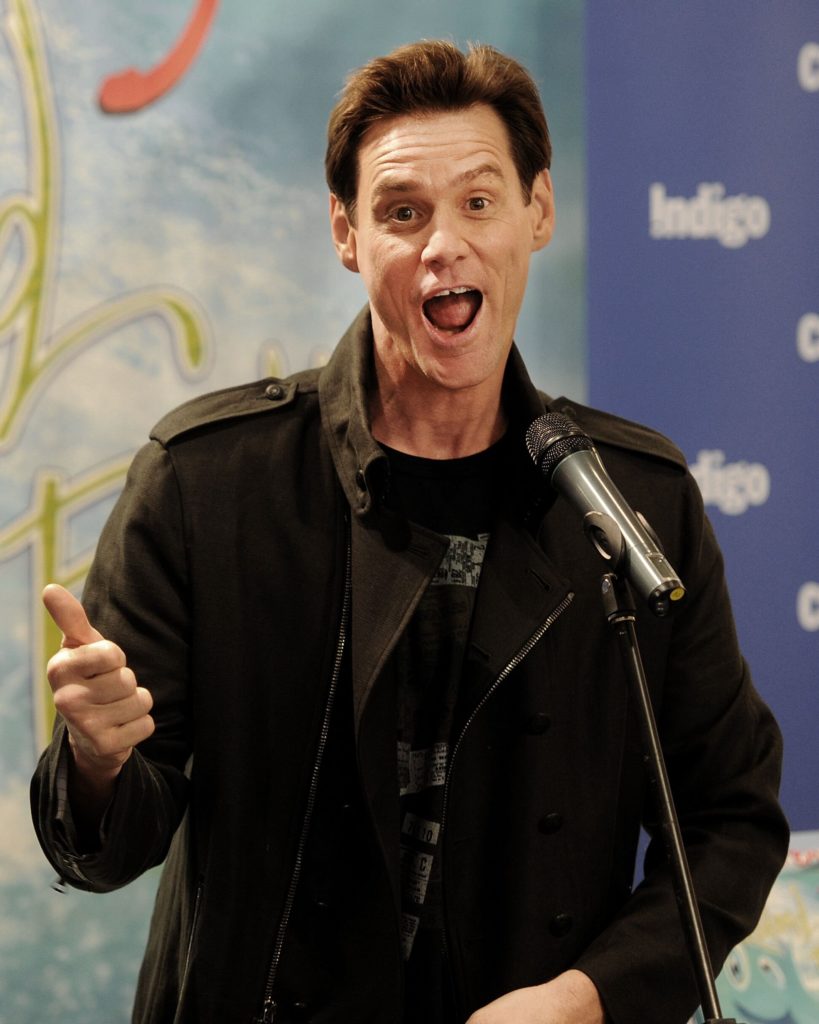 Lauren recalled that sometimes paparazzi even took their garbage to use it for the tabloids. Having a private life was ruined for Lauren, and she decided to end the relationship. It must have been a huge stress for her, so she decided that she didn't want to date celebrities anymore.
Later on, Lauren married a man who seemed to make her happy. He was an investment banker and his name was Francis Greco. The marriage lasted more than 13 years. Unfortunately, it started to crumble in 2014, and the couple eventually separated.
Since then, Lauren moved to Oakville, Ontario, Canada with her current partner Jerome Ruffin. She is now raising three adopted sons – Alexander, George, and Henry.
Rocky Carroll as Leon Vance
On-screen, Leon is stubborn, confident and private. It looks like he is not much different in real life too. Like many celebrities, Rocky Carroll has made sure to keep his personal life out of the spotlight and out of headlines, which means fans don't hear a lot about his life away from the set.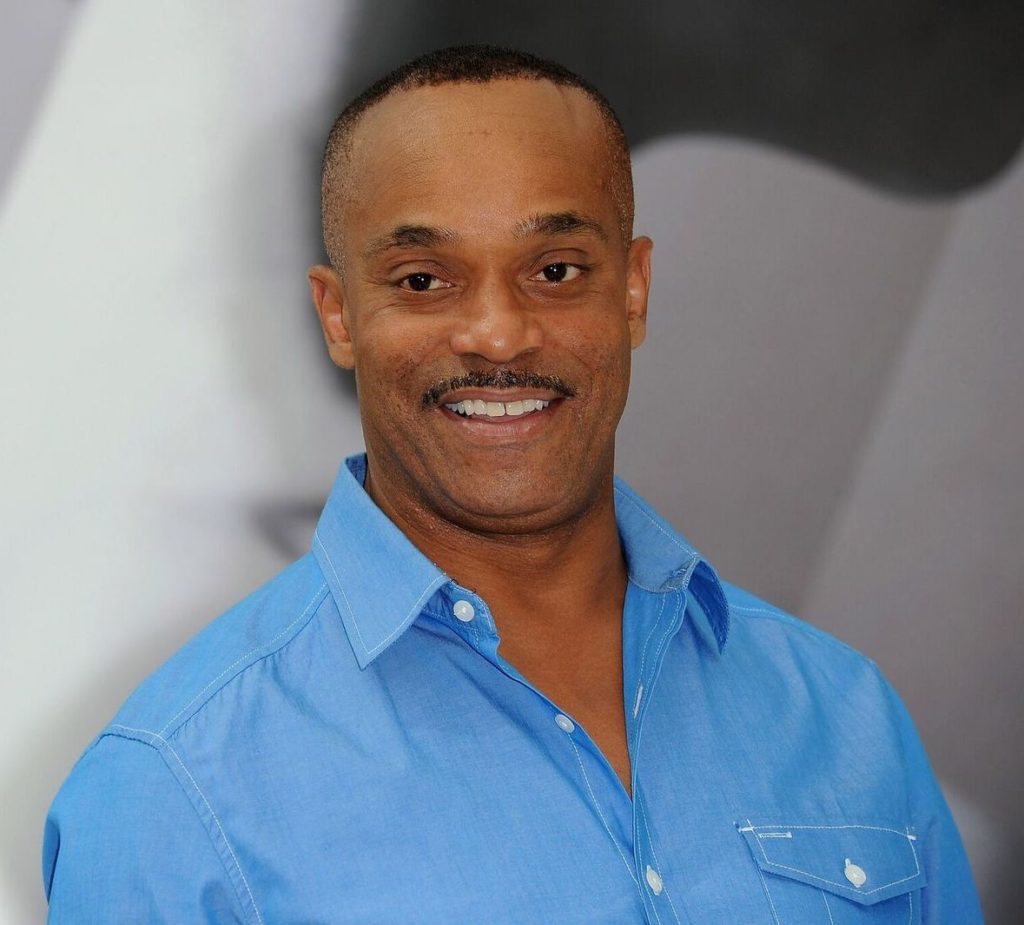 Carroll married his wife Gabrielle Bullock, who is an architect back in 1996, and together they welcomed a daughter, Elissa. In January 2020, Gabrielle received a prestigious award – the Whitney M. Young Jr. award by the American Institute of Architects (AIA).
Despite being a star on one of the most popular North American TV series', Carroll says that his celebrity status doesn't do anything special for him. "Director Vance doesn't wield as much power with my wife. I've been married for years. As long as I feed the dog and the garbage is taken out, that's what is important," he said.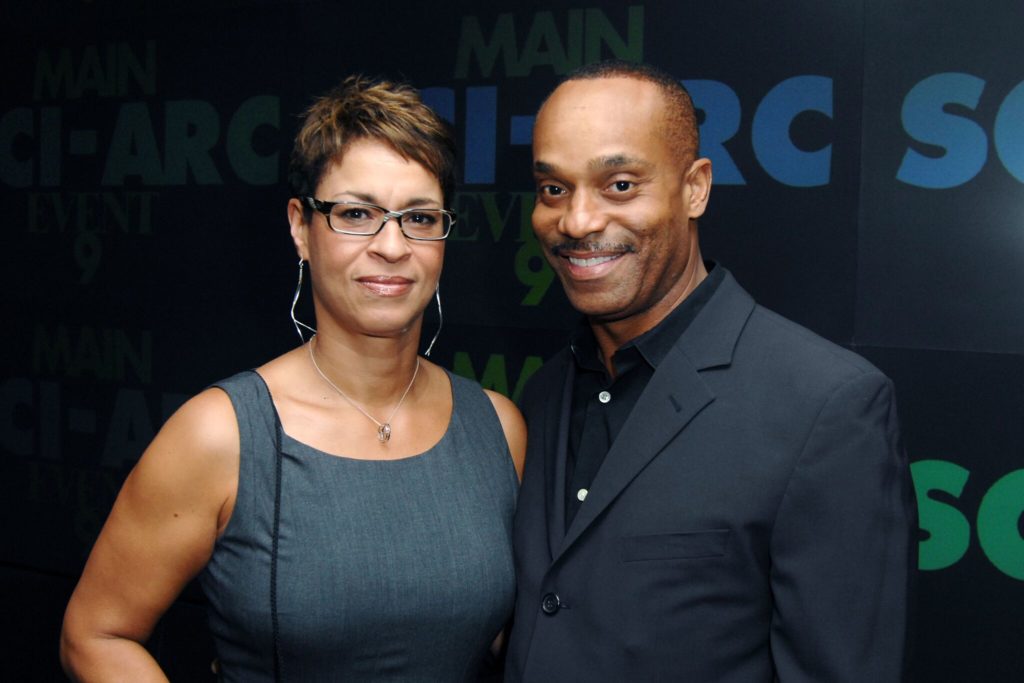 Wilmer Valderrama as Nicholas Torres
Torres relies heavily on his instincts to get him out of trouble, even if it means breaking the rules. It seems that this is exactly what the actor did to his previous romances. Throughout his career, the 38-year-old has been linked to many famous women.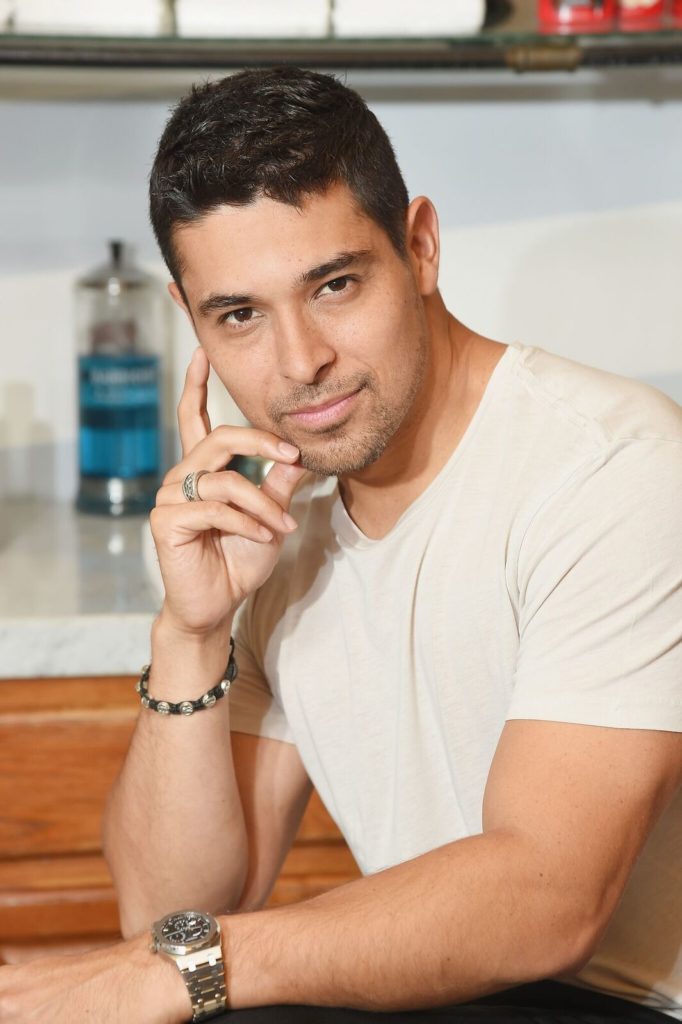 He dated his ''70s Show' co-star Mila Kunis, then Jennifer Love Hewitt, after he had a sizzling romance with Mandy Moore… and he even got engaged just a couple of months after starting a relationship with Lindsay Lohan… But that did not go so well either…
People probably still remember him the most as the long-term boyfriend of Demi Lovato. With Lovato, they spent six years together and seemed to be happy. Wilmer commented: "All I did was love her exactly when she needed me to love her. And you know, we just stay honest. That's it."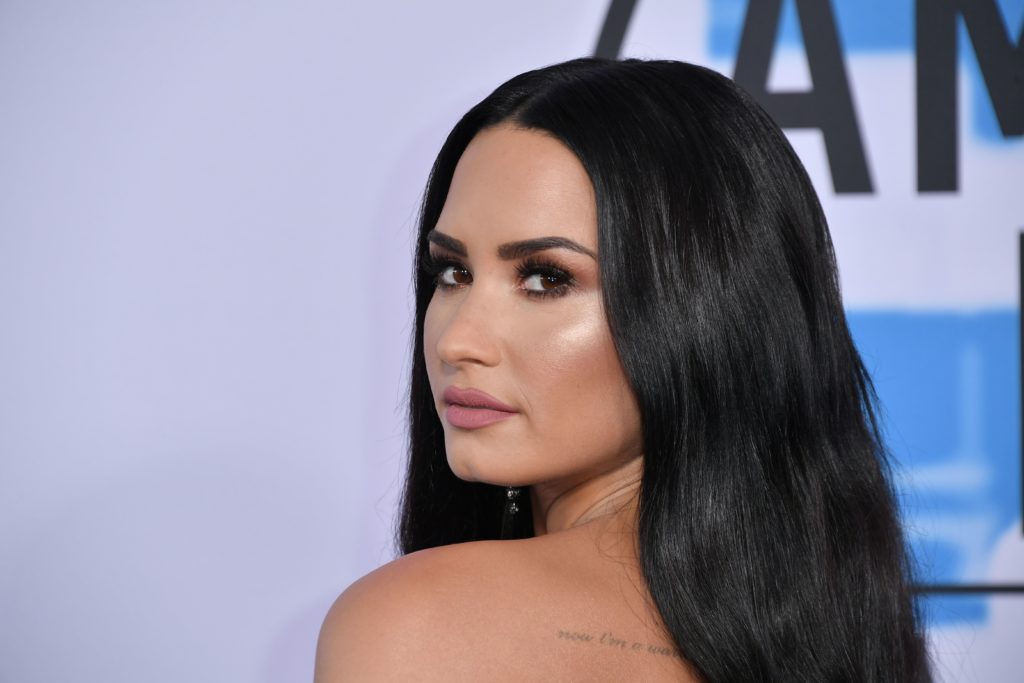 It seems not everything was going smoothly in their relationship, though, since the pair officially split in 2016. Still, Wilmer remained very supportive of Demi when she had her health issues and the two remain friends.
But it seems that the new year will bring long-awaited calm and happiness into Wilmer Valderrama's life. On the first day of 2020, Valderrama proposed to his girlfriend, model Amanda Pacheco. According to the media, the couple has been dating since April of last year.
They became official on Instagram in June. The lovebirds share lots of sweet pictures on their Instagram and we're sure that their future wedding will be gorgeous!
Jennifer Esposito as Alexandra Quinn
Although her career took on a successful path thanks to NCIS, her love life couldn't do so. At first, Jennifer had lots of unsuccessful relationships, including a marriage to Bradley Cooper. After just four months of marriage with the famous actor, she filed for divorce.
Finally, Jennifer met Louis Dowler, and after two and a half years of dating, the happy couple tied the knot. Jennifer and Louis were married for two years, but Esposito filed for divorce in 2016.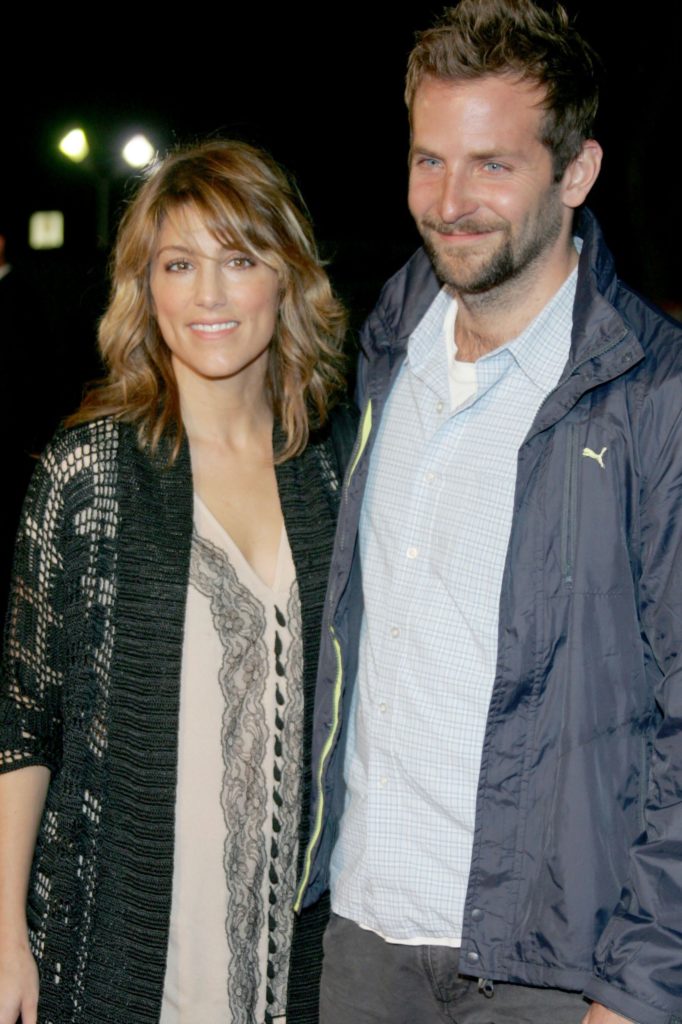 According to the actress's Instagram, she is currently dating fitness trainer Jesper Vesterstrøm. They have a lot of cute pictures together and it seems that Jennifer has finally found the one! She doesn't share much about her partner in interviews. All we know about him is that he's handsome and, as it's stated on his Instagram page, he's a Hope Loves Company ambassador.
Maria Bello as Jacqueline Sloane
Like Jacqueline Sloane, who is a fearless Lieutenant, Maria is also a bold, direct, and very determined woman. In her personal life, Bello is an advocate of human and animal rights. And she's also openly bisexual. She has a son, Jackson, with her former boyfriend, Dan McDermott.
A few years ago Bello was in a relationship with a woman named Clare Munn. The actress even wrote a book about her experiences called "Whatever… Love Is: Questioning the Labels We Give Ourselves." This book calls for people to have a more expansive view of relationships, both romantic and platonic. The actress also rekindled her romance with Elijah Allan-Blitz with whom she was just friends with for a long time.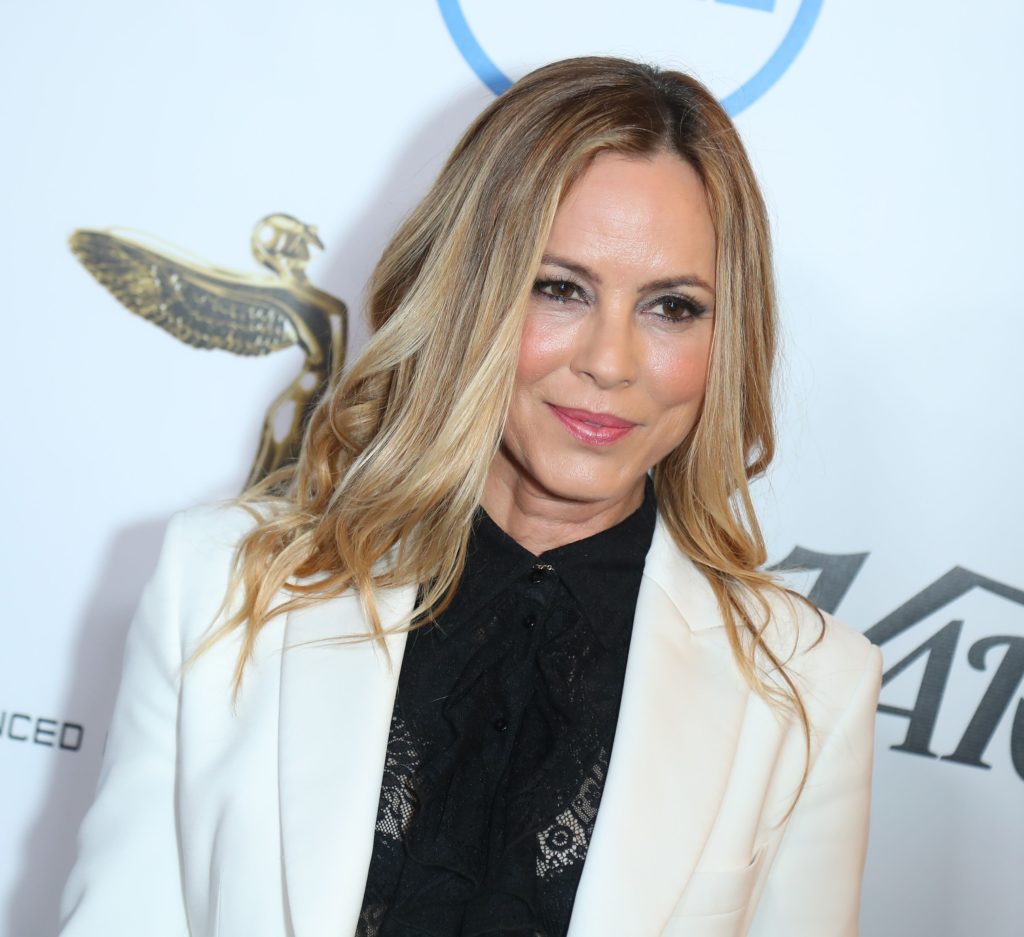 Today the actress is dating French chef Dominique Crenn, who is the first woman in the US to run a three Michelin star restaurant named Atelier Crenn in San-Francisco. Crenn was even included in Instyle's list of top 50 women who are changing the world in 2020. Bello and Crenn share lots of romantic photos on their Instagram. You might see them cooking, dancing, and just enjoying life together. 
In February 2020 Maria Bello announced that she is going to tie the knot with her girlfriend. In the interview with ET, the couple confessed that they got engaged in Paris on the 21st of December. "It's meant to be […] I finally grew up enough to get married" – joked the actress. Moreover, she shared the exciting news on her Instagram:
"How beautiful is my wife to be? Yep.I said "Oui" She said "Yes". @dominiquecrenn and i believe that by living as free humans we inspire others to be free. We are free because we live and speak the truth and believe in the divine rights of freedom for others".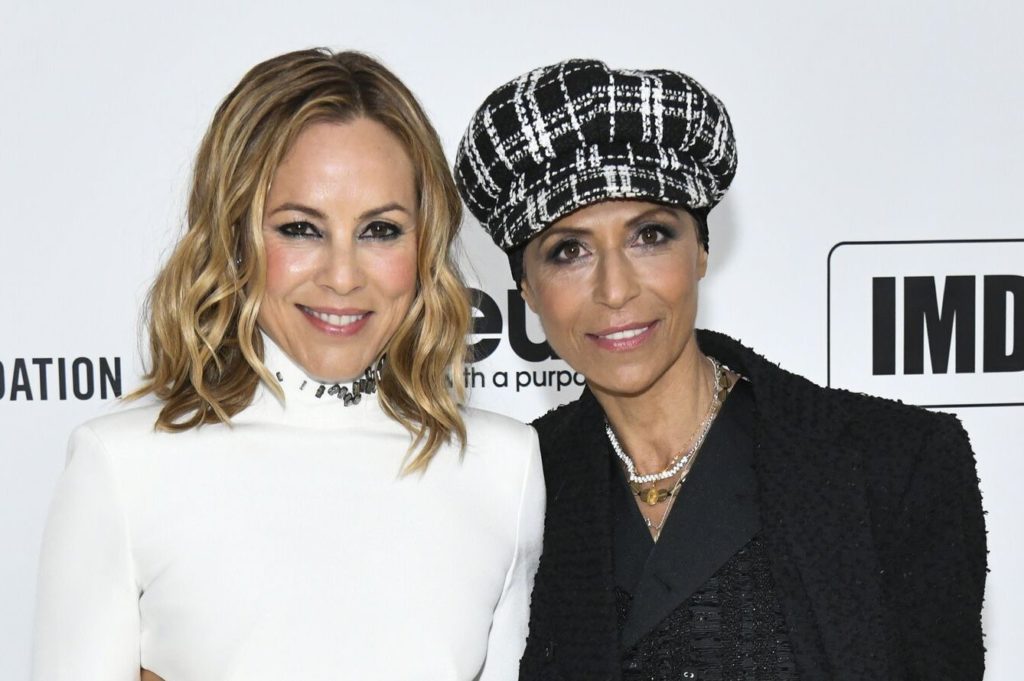 Pauley Perrette as Abby Sciuto
Fans cried as one of the most loveable characters of NCIS left the team following its 15th season. A forensic specialist with a neck tattoo, she was one of the most-loved crimefighters on TV. The actress confessed that she couldn`t stop crying knowing that she was going to leave her favorite character.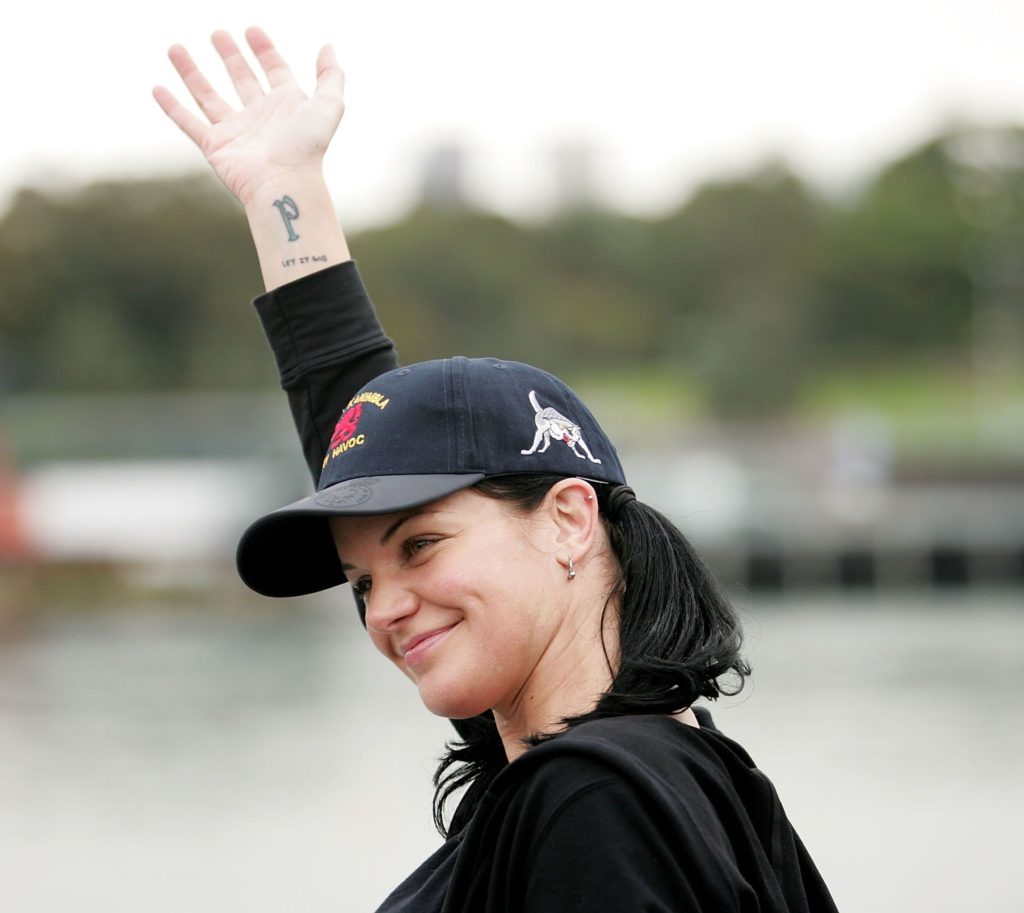 Why then did she leave the show? She shared that being in the spotlight all the time was too "dehumanizing." "It's being a commodity," Perrette said. "It's just very dehumanizing. I hope I'm not wrong, but I think that I have earned a little bit of time to myself. Just stay home. Go to church."
While Perrette found massive success during her days on NCIS, she was simultaneously dealing with major issues in her personal life. After marrying actor and musician Francis "Coyote" Shivers in 2000, their relationship came to a dramatic end in 2004.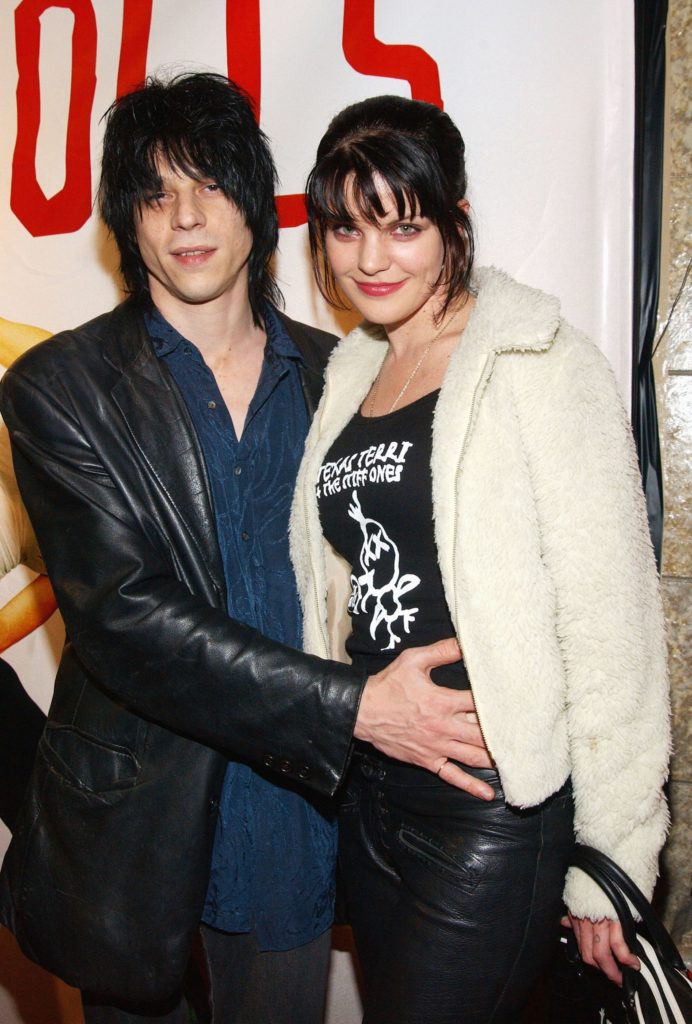 Shivers started to massively "stalk" Perrette and even the restraining order did not stop him. Perrette revealed that she had been stalked by her ex for the past 14 years! Years after her split from Shivers, PauleyPerrette dated and became engaged to cameraman Michael Bosman. However, the two never got married.
In 2011, Perrette announced her engagement to former British Royal Marine Thomas Arklie. But, that relationship also did not work out and Perrette eventually came up with a new love strategy. As she revealed in an interview, she is no longer in need of a relationship of any kind: "I don't need any of that. Like, I do whatever I want. And I think that is rad!"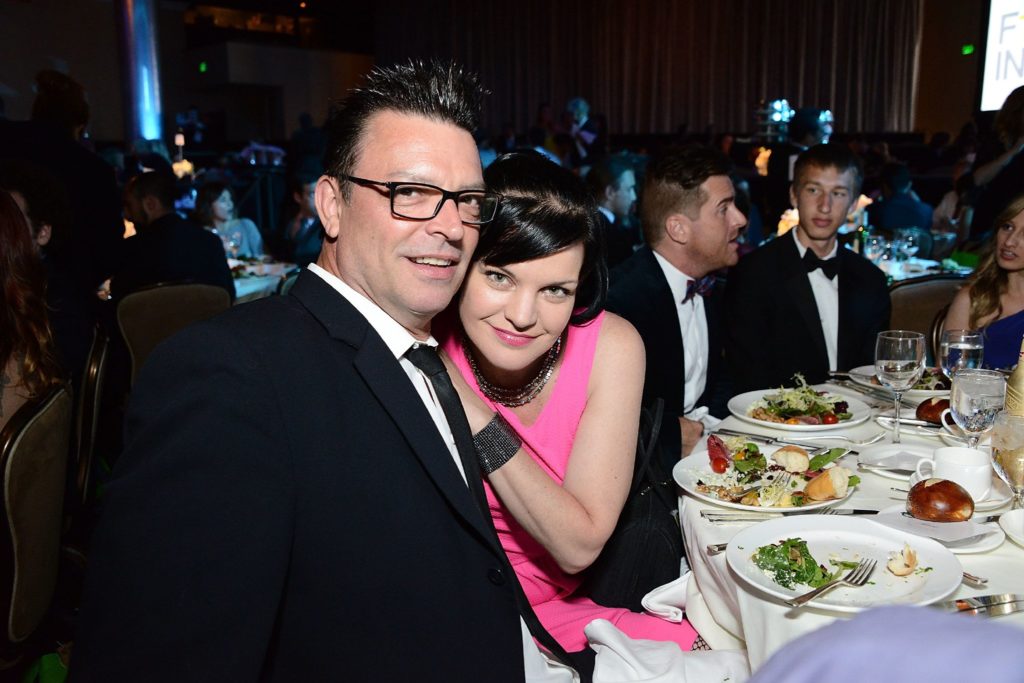 Mark Harmon as Leroy Jethro Gibbs
As we know from the show, Agent Leroy has had four failed marriages, dozens of affairs, but he's currently a bachelor. Unlike his character, Harmon has been a loyal husband for 32 years. Together with his wife Pam Dawber, they raised two wonderful sons, Sean and Ty. The star of TV's No. 1 drama maintains an intense sense of privacy.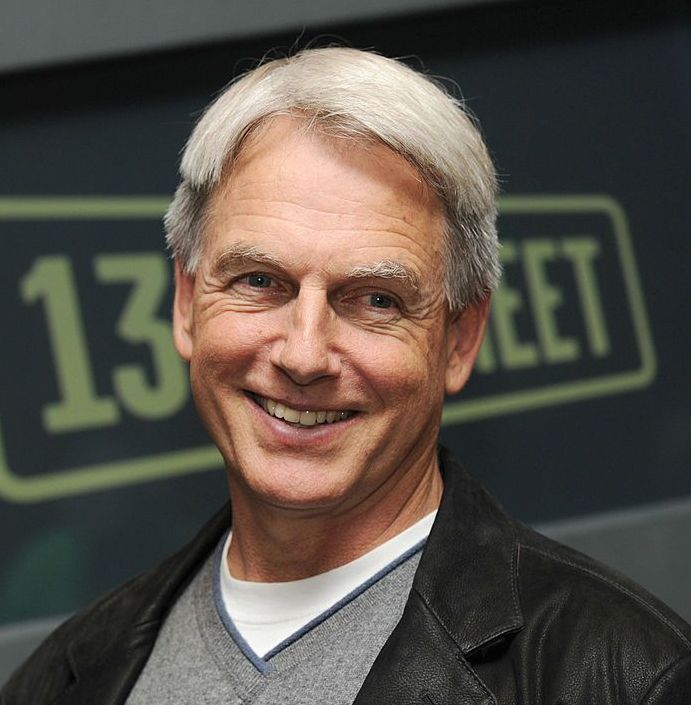 "We stay home. A lot. I'm not a Twitter guy or a Facebook guy. Our sons aren't into that, either."
We remember Mark's wife, Pam, from the sitcom, "Mork & Mindy," where she played together with the brilliant Robin Williams. The couple still keeps the romance alive in their relationship as they recently renewed their vows in a quiet backyard ceremony. Mark values his life at home above all else.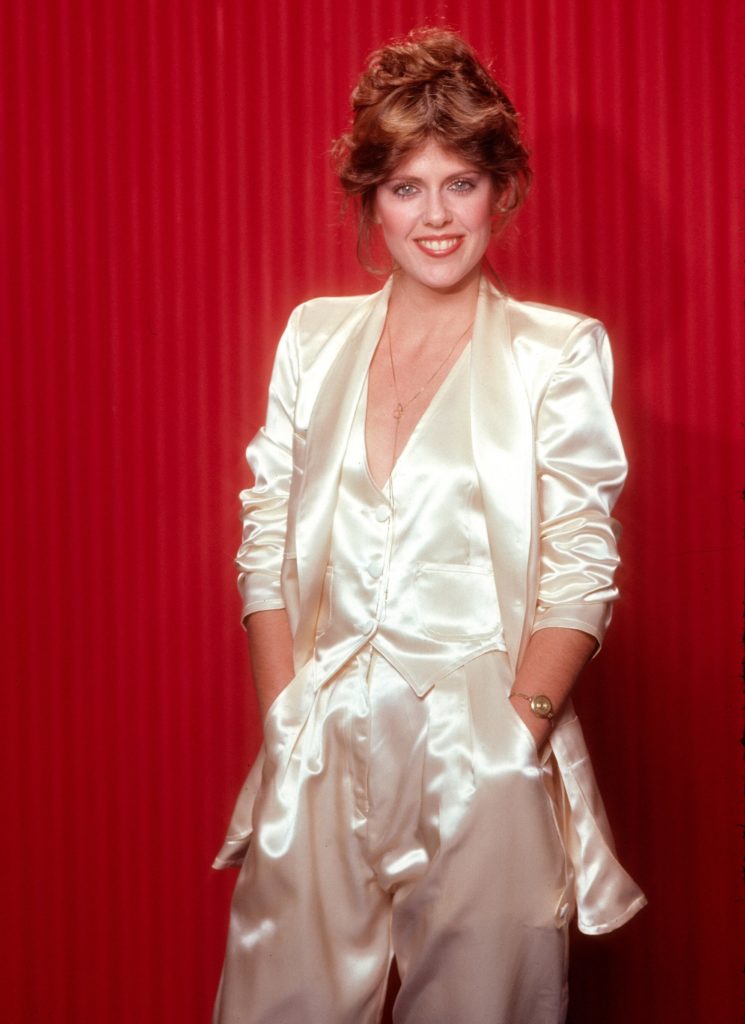 "Mark is a shining example of the way it should be done," his NCIS co-star Sean Murray reveals. "He's incredibly grounded, works hard, and knows that family counts most." Look like this man is a real-life role model!
Related News – Be sure to get some more news when it comes to NCIS.