NCIS star Sean Murray has given his followers a tiny sneak peek at the upcoming season finale on Instagram, prompting ecstatic reactions from fans of the CBS smash hit.
The 18th instalment of NCIS has gone from twist to twist with each new episode, and the upcoming finale will surely be no different. Over on Instagram, Sean Murray has bolstered hype for the ongoing season with a preview for the highly anticipated final episode of the show's 2021-22 run on CBS.
TV star Sean Murray took to his personal Instagram page on Saturday to give his followers a glimpse at the last episode of NCIS season 18.
His latest post revealed the front cover of the script for the as yet unnamed 16th episode of the current season.
The NCIS mainstay, better known as Special Agent Timothy McGee, revealed very little about the upcoming finale.
Both the title, writer(s) and director for the episode were unfortunately covered by a nail clipper and Sharpie highlighter, respectively.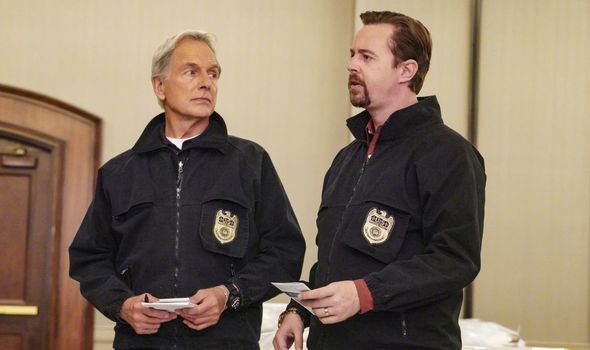 Murray captioned the new post: "Grab yer gear, baby… it's go time."
Despite the limited content, a number of his followers took to the comments with eager reactions to the latest tease.
One viewer speculated: "Can't believe it's already here. Are you filming this weekend?
"So thankful for all that you guys do. What a season this has been!"
Another said: "I don't know…after the last one…I don't know if I can make it!"
Fans have been gripped by the events of NCIS season 18 so far, which notably featured the last appearance from series regular Jack Sloane (played by Maria Bello).
The series also left the audience on the edge of its seat when it took a midseason break after the shocking conclusion of episode ten, 'Watchdog'.
After team leader Leroy Gibbs (Mark Harmon) was uncharacteristically violent toward a potential suspect, the agent was sent home on indefinite suspension.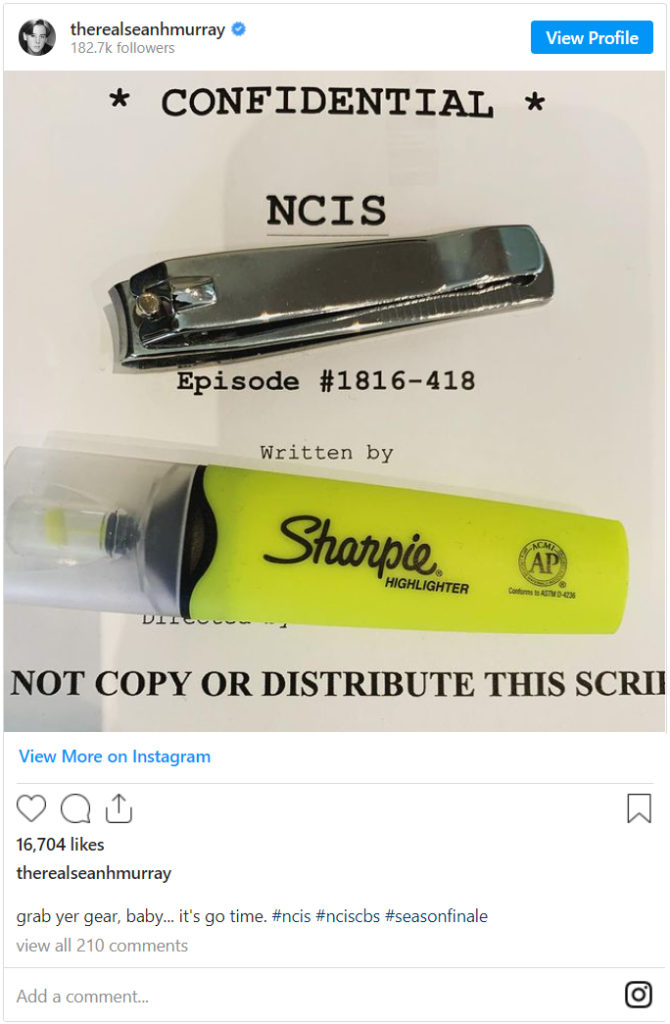 Following constant rumours of Harmon's exit from the series, it's now speculated that Gibbs could take a backseat to the action for the rest of the season.
While he has yet to officially announce his departure, reports of ongoing contract negotiations suggest Mark Harmon may return in a limited capacity in NCIS's confirmed 19th season.
Meanwhile, fans speculated Murray's latest post may indicate he'll be stepping in as director for the upcoming finale.
Additionally, others lamented the fact that NCIS seasons 17 and 18 have had to cut their episode count short amid the series' extensive coronavirus delays last year.
One of Murray's followers wrote: "Oh say it's not so.
"We didn't get enough episodes I realize because of COVID but we still always want more."
Unfortunately, this isn't the end of the show's recent bout of bad news, as season 18 is currently undergoing a three week break after episode ten aired March 16.
Related News – Be sure to get some more news when it comes to NCIS.