NCIS could be saying goodbye to its lead star Mark Harmon after team leader Leroy Jethro Gibbs was forced to take a leave of absence following a reckless act of aggression.
Mark Harmon may be taking on a reduced role as special agent Leroy Gibbs in the as yet unconfirmed 19th season of NCIS. The hit CBS series seems to be setting up his retirement after the show's long-running team leader landed himself in the doghouse in this week's instalment, 'Watchdog'.
The 19th season of CBS' hit drama could look very different after Leroy Gibbs' brutal actions in the latest episode of NCIS.
Series lead Mark Harmon has reportedly come to the end of his contract, but his departure would most likely signal the end of the flagship procedural series.
As such, the television star is apparently negotiating a reduced role in the upcoming instalment, which the network has yet to confirm.
Meanwhile, the tenth episode of season 18, 'Watchdog', seems to have set up how Gibbs could eventually bow out of his role as team leader.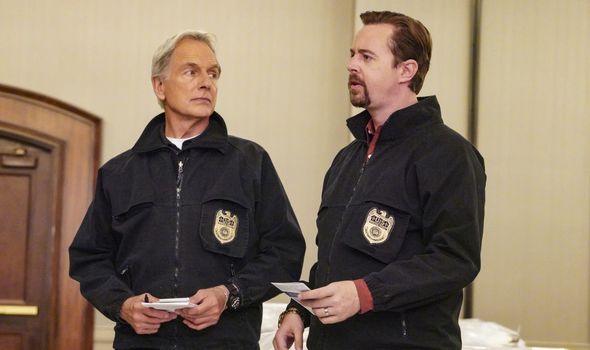 Following the departure of his love interest, Jack Sloane (played by Maria Bello), Gibbs is in desperate need of some company and bonds with an injured pit bull, Lucy.
When the team learns this is the third dog to be found with a gunshot wound, they investigate the nearby area where Lucy was found and stumble across the distressing sight of several drowned pit bulls.
Their search leads to a trailer owned by a man named Luke Stana (Max Adler), whom Gibbs immediately assumes is the animal abuser.
Ignoring protests from Bishop (Emily Wickersham), Torres (Wilmer Valderrama) and McGee (Sean Murray), Gibbs throws the man to the ground and starts choking him.
The team manage to pull him off, but decide to cover for his brutality when Inspector General Eugene Coyle (Hugo Armstrong) demands an explanation.
Despite their efforts, Gibbs' reckless actions didn't go unpunished, and his subsequent arrest led to his indefinite suspension from the NCIS team.
While Gibbs is still expected to play a major role in the series' future, it's unclear if he'll ever rejoin the ranks of his fellow NCIS agents.
Luckily, the former agent has his newly adopted dog, Lucy, to keep him company during his time off.
However, as Gibbs' traumatic experiences and tragic losses finally start to take their toll, it may be in his best interests to stay at home and let someone else take over.
Many fans have already assumed this is the beginning of the end for Mark Harmon's near two-decade run as the no-nonsense figurehead of CBS's popular crime-solving team.
On Twitter, one fan said: "Going to be really tough to say goodbye to Gibbs."
Another speculated: "Honestly, I don't want Gibbs to leave but if Mark Harmon's contract ends this season his character really needs a break or just to retire."
"I don't think Gibbs can contain all his demons anymore."
Gibbs may eventually find his way back to the office, but current negotiations seem to suggest he'll be back in a very limited capacity, potentially as a part-time agent.
Still, there's no shortage of capable agents to take his place if Gibbs decides to step down for good in the near future.
Related News – Be sure to get some more news when it comes to NCIS.