NCIS fans have appealed for the return of series favourite Ziva David now the team is at least one agent short heading into next season.
Season 18 of the wildly popular CBS drama wrapped up in May with the shocking departure of Special Agent Ellie Bishop (played by Emily Wickersham). Although some NCIS fans are still keeping their fingers crossed for her surprise return, others have proposed a former member of the team could come back into the fold.
Several viewers have called for the return of Special Agent Ziva David (Cote de Pablo) in the upcoming 19th season of NCIS.
Ziva already made a surprise comeback to the series at the end of season 16 into the first half of season 17 back in 2019.
However, her departure to reunite with her family in Paris certainly left the door open for her eventual return.
Moreover, the long-running CBS drama has been gradually losing its core cast of series regulars over the last few instalments.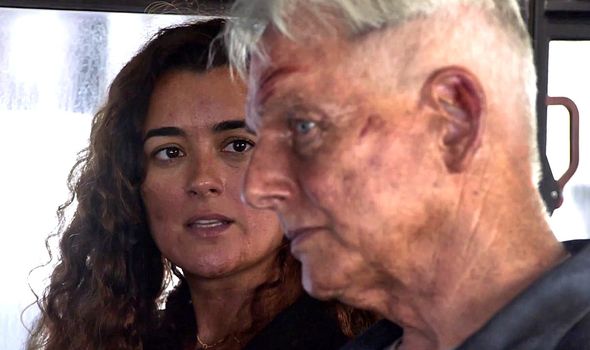 In season 18, fans said goodbye to both Jack Sloane (Maria Bello) and Ellie Bishop, who shared a tearful kiss with love interest Nick Torres (Wilmer Valderrama).
Hopes that Bishop will return in her new job as an undercover agent next season seem to have been dashed by Emily Wickersham's farewell posts on social media.
Plus, CBS have confirmed Mark Harmon will be taking on a reduced role as ex-team leader Leroy Gibbs after his suspension last season.
With the core cast dropping like flies, could the series revisit an old favourite to beef up the storylines of NCIS' highly anticipated 19th season?
Many fans have already tipped Bishop's departure as a ruse, and predicted her new undercover role will eventually be explored when the series returns later this year.
One viewer recently took to Reddit to propose her new career move could be the perfect opportunity for her to cross paths with Ziva David.
User lifesariskcarnal1 posted: "Low key I am relieved that she is going deep under cover for whatever agency/government.
"Maybe we will see a Ziva appearance now with her storyline??"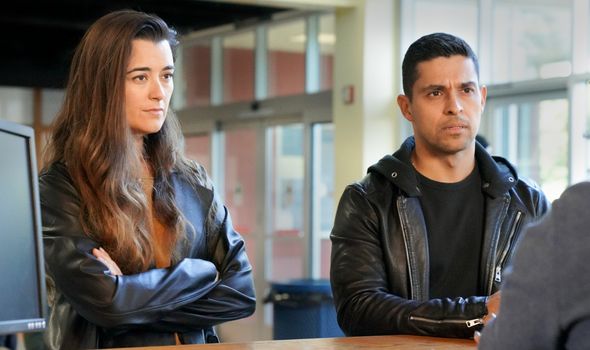 In the tension-filled season finale last month, 'Rule 91', Bishop shocks her teammates when she's implicated in an old NSA leak.
After burning bridges with all of her colleagues, she eventually reveals to Torres her exit was a ploy devised by her old CIA contact Odette Malone (Elayn J. Taylor) to send her undercover as a disgraced agent.
Shortly after the finale, Ellie Bishop herself, series regular Emily Wickersham, confirmed she won't be returning to the series with a post on Instagram.
Whether or not this is a ploy for her surprise comeback, Bishop's absence could easily be filled by guest appearances from Ziva David in some form.
On Twitter, other fans concurred, with one saying: "I would rather see you cancel the show then get rid of Gibbs.
"The show will go down the rabbit hole anyway if he leaves. Don't really care about Ellie leaving, she's boring. Only redemption would be to bring back Ziva to run the show."
And another said: "Assuming @NCIS_CBS is going to be needing a new female role, can we bring #Ziva back for likely the last few seasons?"
Of course, newcomer Agent Jessica Knight (Katrina Law) will be stepping into Bishop's shoes, but NCIS could very well have more surprises lying in wait for season 19.
Related News – Be sure to get some more news when it comes to NCIS.