NCIS fan favorite Michael Weatherly, who played the show's Tony DiNozzo and will live on in the hearts of CBS viewers, has left a number of fans convinced he's on his way back to the drama thanks to his latest social media post.
Tony DiNozzo (played by Michael Weatherly) hasn't been seen on NCIS in a while, but the CBS series' character remains one of the show's most popular stalwarts. Tony's presence has been sorely missed since his season 13 departure, whether it was due to his romance with Ziva (Cote de Pablo), his charming and humorous demeanor, or simply his all-around cr1me-fighting talent.
However, thanks to Weatherly's leadership in Bull, CBS viewers have been able to get their fix of Weatherly over the last few years.
Unfortunately, after six seasons, Bull is coming to an end, and Weatherly will be moving on to pastures new.
As if Bull's demise wasn't enough to fuel speculation about Tony's possible return, CBS also announced that another NCIS show based in Sydney would join the franchise.
With a number of cryptic social media posts from Weatherly, expectations are certainly high – and his most recent, published at the beginning of March, did little to dampen them.
Weatherly had made numerous references to the NCIS universe in recent months, whether it was posing in his NCIS cap or reminiscing about fond memories on set.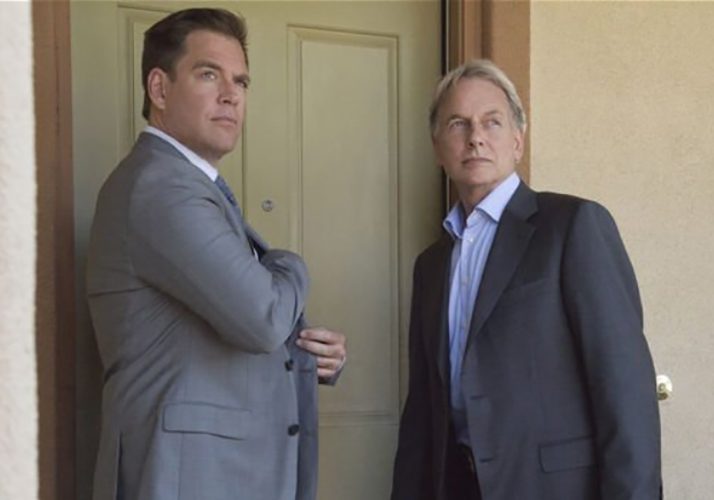 On March 1, he made another reference to his former NCIS career, which inevitably sparked speculation in the comments section.
Weatherly rewatched a classic episode of NCIS from his hotel bed in a minute-long video.
"So I'm waiting to go to a concert, sitting in a hotel room… that was on," he said to his followers, switching between selfie mode and the TV.
Weatherly said, quoting the scene, "'With the right clothes, you'd be unstoppable…' Scott Grimes, you're amazing.
"This is the scene where I chase Gibbs, Joey Peanuts!" Oh, no. Guys!"
In the scene in question, Tony misidentifies Gibbs (Mark Harmon) as a suspect and sprints to apprehend him.
"And I'm wearing tube socks… There's the tube socks thing," "Oh, it's Gibbs!" remarked Weatherly. You see, I got him. Oof!"
"When you're sitting in a hotel #k1ll1ngtime and a #ncis rerun pops up on cable…" he tweeted alongside the video.
Of course, it didn't take long for the nostalgia to set in for many fans who saw Weatherly's NCIS nod as a possible hint that he might consider a comeback.
"Miss you as Tony," Twitter user @rgrjkim responded. Please let me know when you'll be returning to NCIS. Perhaps the one in Sydney, which is set to open soon?
"I just wanted one scene to show Tony reuniting with Ziva and their child." We didn't get it the first time."
@MariaJoseGlobal responded, "Stop teasing Michael," with a laughing emoji.
Sarah Monahan also mused about the upcoming spin-off: "So, are you going to #NCISSydney? Since you're a fan of NCIS…"
"Plot twist: This is all leading up to DiNozzo's (Big D, little I Nozzo) return to Australia." "I know it's not Spain, France, or Israel, but that's beside the point." @blaired lines inquired as well.
"The show isn't the same without you," John Charcho begged. On the show, we all miss you. Please return. You and Gibbs were fantastic together. God's blessings on you and your family. Have fun with your life."
As of now, there has been no official word of Weatherly's return to the fold.
Related News – Be sure to get some more news when it comes to NCIS.