Mark Harmon is one of the few well-known actors who manages to keep their private lives as private as possible. Discover the real reason he's not a movie star. Mark Harmon is a Hollywood heartthrob in every way, and he's become a household name thanks to his long-running role as NCIS special agent Leroy Jethro Gibbs. However, not everyone is aware of these tidbits about him.
He once saved the life of a child.
It's incredible to discover that Harmon is not only an onscreen hero, but also a real-life hero. A young boy who was trapped in a car wreck was saved by the hunky star decades ago. The tragic accident occurred in early 1996, when two cars driven by teenage boys collided near the actor's Los Angeles home.
While one of the boys was able to crawl out of the car wreck, the other, Colin Specht, became trapped and was unable to escape the burning vehicle. Harmon bravely smashed the car window with a sledgehammer and quickly yanked Specht out. Specht made a full recovery, albeit over a long period of time, and went on to become a fitness trainer.
One of the reasons Perrette left NCIS could be Mark Harmon.
Pauley Perrette, a longtime NCIS actress, left her role as Abby Sciuto, who had grown to become a fan favorite, last year. Despite having appeared in over 300 episodes, Perrette's decision to leave the award-winning show initially appeared to indicate that she was simply ready to try something new!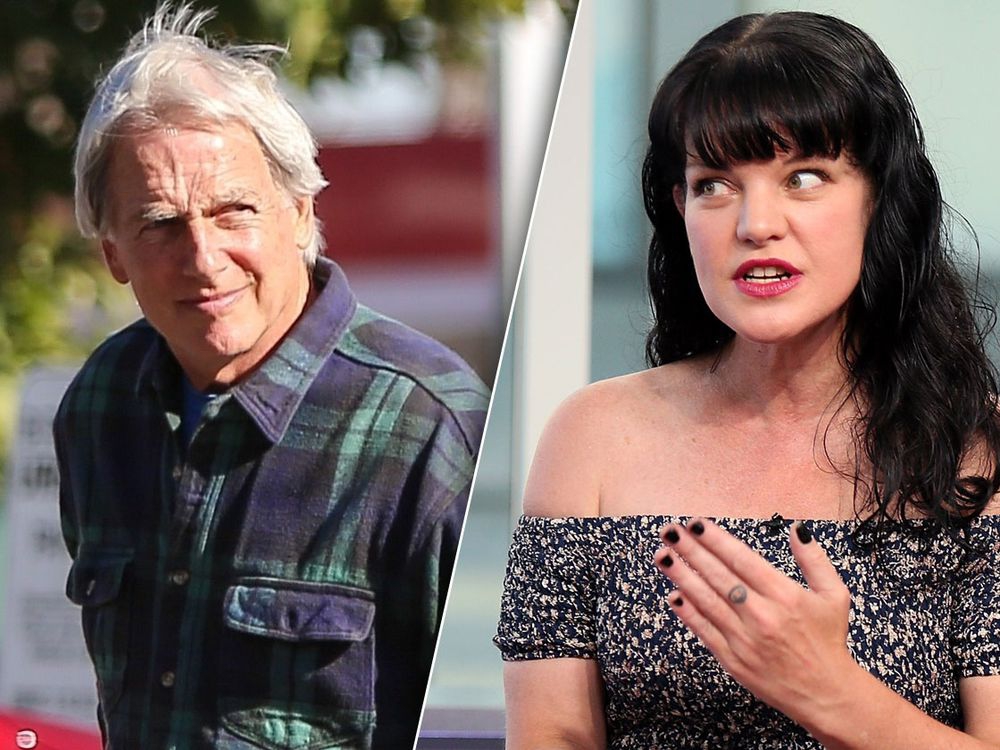 Perrette gradually revealed that it was far more than that. Following her on-screen farewell, the stunning actress tweeted that she had been physically assaulted "multiple" times on the show's sets! According to reports, her co-star Harmon and his fierce pitbull, Dave, played a role in this.
Dave allegedly bit one of NCIS' tech crew members, terrifying Harmon and other crew members like Perrette. That didn't sit well with Perrette, and she reportedly felt unsafe at work as a result. She threw a temper tantrum and heightened tensions at the filming location by refusing to sit near or talk to Harmon.
Harmon's sister, Kristen
Kristin Nelson, Mark Harmon's sister, had a turbulent life before passing away in 2018. Kristin rose to fame before Mark became famous for his role in NCIS after marrying into a family that starred in the massive hit series "The Adventures of Ozzie and Harriet." Kristin's future appeared bright, but her life ended up falling apart after struggling with her drug and alcohol addiction – and Mark did everything he could to help her.
He Had a Strained Relationship With His Sister
Kristin Harmon, one of Harmon's older sisters and an actress and painter, d1ed in April 2018 at the age of 72. Kristin married Rick Nelson when she was only 18 years old, in the early 1960s. She decided to divorce him sometime in 1980, gaining custody of their four grown children in the process. She, on the other hand, had drug problems, which irritated Harmon, who thought she couldn't care for the kids, especially little Sam.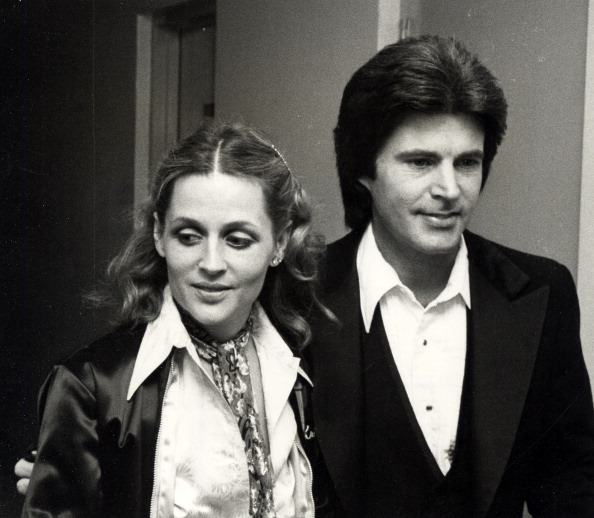 Although Harmon was successful in getting Kristin into rehab, a public feud erupted after she learned of Harmon's desire to gain custody of Sam. The battle didn't end until Harmon called a halt to his plans. The siblings eventually agreed that Kristin would have custody and Jarmon would have visitation rights.
Kristin's early days
Kristin's life took a complete 180 after meeting Ricky Nelson, whose parents starred in "The Adventures of Ozzie and Harriet." According to People magazine, Kristin grew up idolizing the Nelsons before falling head over heels for Ricky. Kristin turned 18 years old when the couple married in 1963.
As their new daughter-in-law, the new Nelson family member began appearing on "The Adventures of Ozzie and Harriet." Kristin's life had changed forever at this point. Kristen and Ricky welcomed their first child, Tracy Nelson, six months after their marriage. During their marriage, the couple had three more children: twins Gunner and Matthew, as well as Sam.
Ricky and Kristin go through divorce
Despite a strong start, things eventually began to go south. The couple faced numerous challenges as Ricky pursued his career as a rock star, including a drug problem. Kristin attempted to overcome her addiction by enrolling in rehab and convincing her husband to do the same.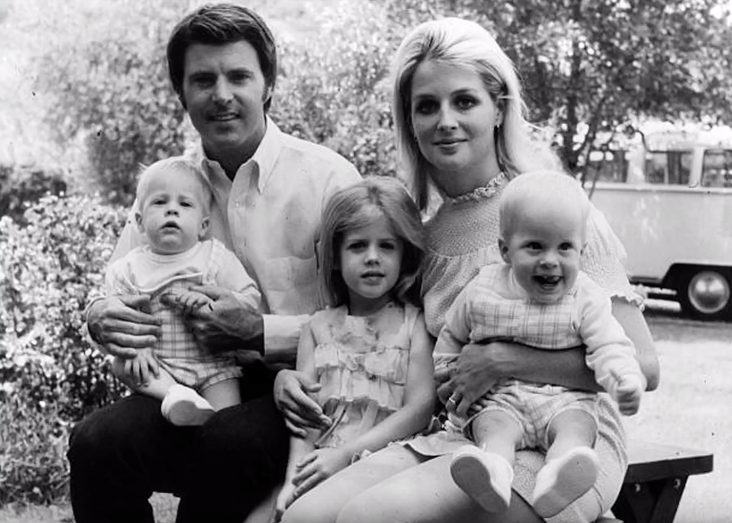 However, Ricky did not complete his treatment program, and Kristin filed for divorce in 1980. The years following their divorce were difficult for Kristin; between bitter custody battles and being unable to make ends meet, Nelson was forced to move in with Harmon and his wife.
Mark Harmon tries to help
Kristin's drug problem was resolved, but she began to struggle with alcoholism, which is where her brother came in. Kristin admitted that the NCIS star essentially saved her after convincing her to return to rehab and complete a treatment program, as he was the only one who could have convinced her to seek help. Unfortunately, their relationship soured in 1987 when they fought over custody of Kristin's youngest child, Sam.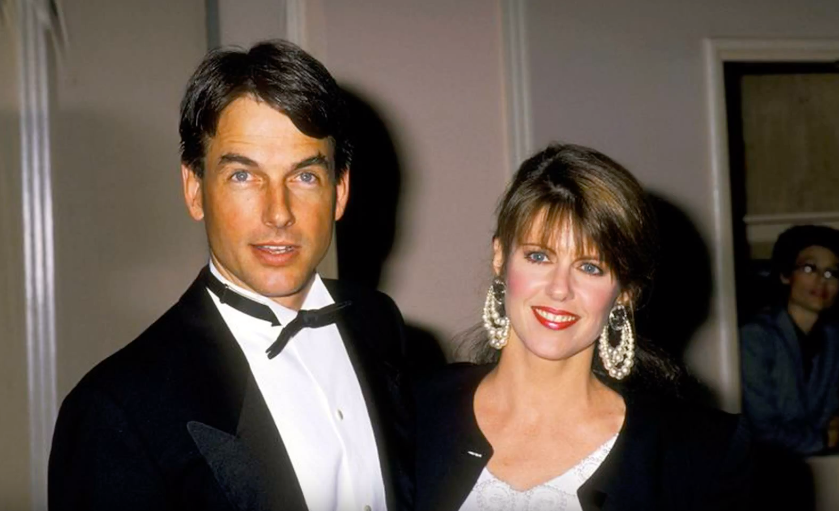 Mark Harmon was given temporary custody of Sam, with the judge ordering Kristin to stay away 200 feet from the Harmons. Despite all the fighting, Kristin ended up winning back custody after coming to a mutual agreement.
Mark's sister d1ed of a heart att4ck at the age of 72. Tracy, her eldest child, expressed her grief on social media, describing her mother's d3ath as "sudden and unexpected." The NCIS star hasn't commented publicly on his relationship with Kristin, so it's unclear whether the two were close when she d1ed.
It was right then and there that he decided the big movie salaries weren't worth it if he will miss important moments with his family. How adorable! Did you know any of these facts about Harmon before now? If you loved reading this, share with your fellow NCIS fans!
Why He Never Became a Movie Star
This last fact may make you cry. Many people wonder why they never see handsome Mark Harmon in major blockbusters. It's all because of a decision he made decades ago. The father of two chose to work on television because it allowed him to spend more time with his small family. He made the life-altering decision after the birth of his first child, when he was required to fly long distances to film.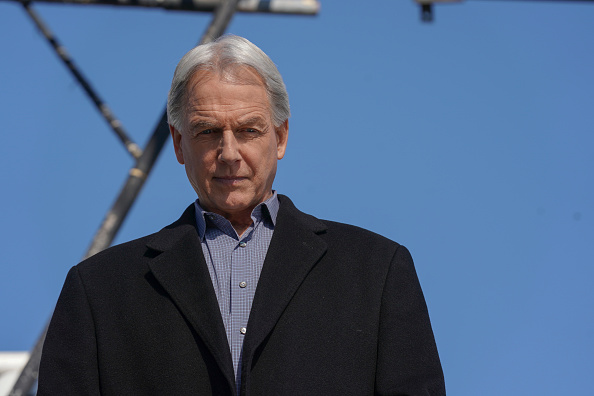 "And our oldest had just taken his first steps the day I left, and when I returned three months later, he got out of the car by himself, walked up to the sidewalk, and grabbed onto my leg at the airport," Harmon explained in 2013.
Talent runs in the family
There's no doubt that Harmon's success was due to his obvious talent and hard work – but that doesn't mean he didn't get some help along the way. Indeed, talent appears to be a trait that runs through his entire family.
Mark Harmon's father, Tom Harmon, was a football player at the University of Michigan who won the Heisman Trophy in 1940. He was drafted into the NFL just a year later. Mark's late sister, Kristin Harmon, was Rick Nelson's wife. Rick Nelson was a popular rock star and actor, best known for his role on "The Adventures of Ozzie and Harriet."
And finally, Harmon's other sister, Kelly Harmon, rose to fame as she became a spokesperson for Tic-Tac, the candy company. Of course, after Mark's marriage to Pam Dawber in 1987, he added even more celebrity to their family name.
Mark wasn't interested in acting
Harmon realized during one of his road trips that being a traveling shoe salesman was not something he wanted to do until he retired. Harmon gave his two weeks' notice after speaking with a coworker who was completely dissatisfied with his job.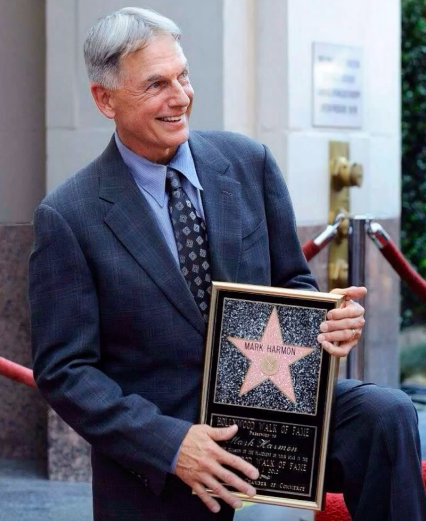 While Mark Harmon would eventually go on to become a successful actor, he struggled a lot during the early days of his entertainment career. Things, of course, eventually worked out for Harmon, who is now one of the most successful actors in the business.
Harmon realized during one of his trips that being a shoe salesman isn't something he wants to do until retirement. Harmon decided to give his two weeks' notice after speaking with a coworker who was completely dissatisfied with his job. Even though he went on to become a successful actor, Mark struggled a lot in the beginning of his career.
Mark almost became a football star
Mark spent some time following in his father's footsteps and almost becoming a star football player before entering the world of entertainment and acting. The NCIS star was a quarterback for UCLA, where he had a couple of successful years, leading the Bruins to two winning seasons.
In fact, his play attracted attention from NFL scouts, but Harmon, ultimately, had to turn the opportunity down in order to finish school. He graduated with a degree in communications, something that ended up helping him out in the Hollywood world.
Harmon's struggle within the entertainment industry
Harmon was frequently cast as the lead in various TV projects when he first began acting. Unfortunately, most of his shows did not make it past the first season. After a while, Mark landed his breakthrough role in the NBC medical drama St. Elsewhere. While Harmon received a lot of attention for his role as Dr. Robert Caldwell, he also had a few shows that never got off the ground.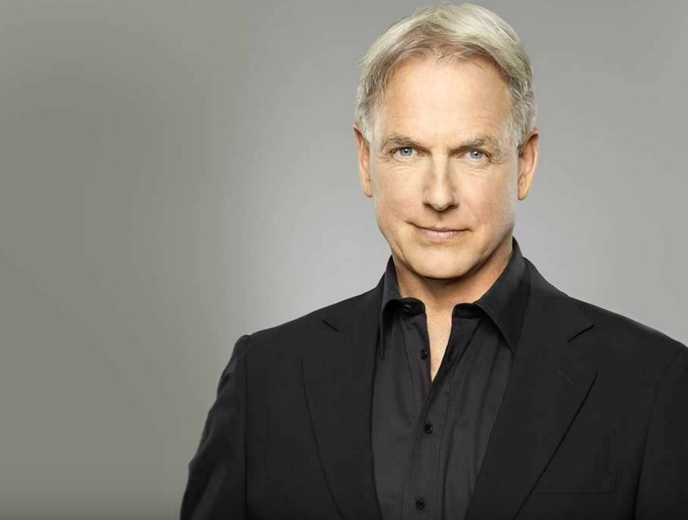 Mark's television career came to an end, forcing him to pursue a career in film. Harmon, on the other hand, found that spending so much time away from his family to film movies was too much for him. Those checks weren't worth missing out on spending time with his family, he reasoned. This is essentially the main reason why the actor did not make the transition to the big screen, instead remaining in Los Angeles and acting in various TV shows. And, with the 17th season of NCIS on the way, it appears that the actor's strategy was successful.
Related News – Be sure to get some more news when it comes to NCIS.