The NCIS: Hawai'i team is getting a significant boost.
LL Cool J, who recently wrapped his 14-year run as NCIS: Los Angeles' Sam Hanna, resurfaced on CBS 24 hours later to make a bacon-saving cameo during NCIS: Hawa'i'i's Season 2 finale, will join the island-set spinoff as a recurring guest star for Season 3.
Midway through the NCIS: Hawai'i finale, Special Agent in Charge Jane Tennant (Vanessa Lachey) was escaping a pair of resurrected Adrian Creel's henchmen when a sniper shot rang out from a nearby hill, k1lling the second of her and Whistler's (Tori Anderson) adversaries.
The shooter, Special Agent Sam Hanna, then called Jane's cell to mention that, yes, the NCIS: LA series finale had dropped Sam (and Callen) 6,800 kilometers away in Morocco (on a mission to save Hetty), but also to offer Tennant his future services.
However, as the NCIS: Hawai'i finale came to a close, it appeared that Supervisory Agent John Swift (Henry Ian Cusick) would be the one to bring Sam's vast experience to the Pearl Harbor office. As Jane worried about the consequences of unexpectedly letting superspy Maggie Shaw go, Swift was overheard on the phone with someone about how "it couldn't hurt to plus-up the team" in Pearl Harbor, adding, "I have an idea who…"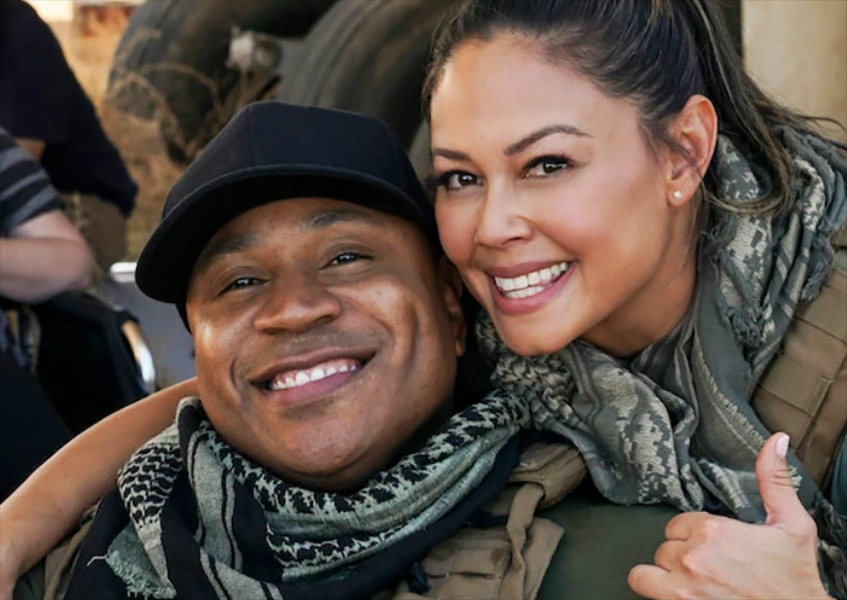 Lachey, the star of NCIS: Hawai'i, says she is "so excited" to have LL Cool J (aka Todd Smith) on board for Season 3. "This is an amazing opportunity to continue evolving the NCIS franchise," she says. "And what better way to do that than to bring Sam Hanna on board?"
While Lachey is tight-lipped about how Sam will fit into the mix ("That's the fun part, figuring out how we all will solve cases together"), she is certain that "we will have fun on set!" She says, "From the moment we started filming the triple crossover, to hearing the news of Todd joining our team, it's been laughs, love, and excitement all around."
Indeed, Lachey believes that the crossover's success played "a big part" in whetting appetites for LL Cool J's move to Hawai'i. "We all loved working on the triple crossover, so this transition seemed natural," she says.
Related News – Be sure to get some more news when it comes to NCIS.