Linda Hunt is carrying an iced tea. On the set of CBS' popular action series, NCIS: Los Angeles, Hunt, 66, plays Operations Manager Henrietta "Hetty" Lange, a tantalizing Rubik's Cube of a character whose inscrutability is both one of the show's best weapons and Hetty's as well. Hunt's Hetty is a polyglot, Olympic medalist (for small bore rifle), former Hollywood costume designer, mountain climber, and pilot who is prone to keeping secrets. She's also lethal, as evidenced by a recent incident in which she executed several armed men without even leaving her chair, pulling a gun from a hidden compartment in her sleeve and k1ll1ng the Romanian mobsters surrounding her.
Hunt, who won an Academy Award for supporting actress for her stunning performance as male Australian-Indonesian dwarf Billy Kwan in 1982's The Year of Living Dangerously, isn't your typical action star, though she did recently win a Teen Choice Award for Choice Actress, Action, defeating Nikita's Maggie Q and Chuck's Yvonne Strahovski, among others.
"When I was younger, especially during puberty in my teen years, I was so unhappy because I elicited so much teasing and meanness from my teenage cohorts," she explained. "These days, there are some teenagers who think what Hetty is doing is cool, and what Linda Hunt is doing is cool… I love that."
Hunt, who stands four-feet-nine, compensates for her lack of physical height with a Brobdingnagian presence that fills her trailer on the Paramount Pictures lot, where NCIS: LA filming takes place. But it's Hetty's enigmatic personality and Hunt's ability to toss off one-liners with the best of them that have propelled her to stardom. T-shirts with Hunt's face and some of Hetty's most famous quotes sold out in a flash at the San Diego Comic-Con.
"I think people have always liked the combination of me being the underdog because I'm a tiny woman but having enormous authority in myself," Hunt said. "That dichotomy is intriguing for people: Hetty's confidence in herself and her beloved agents."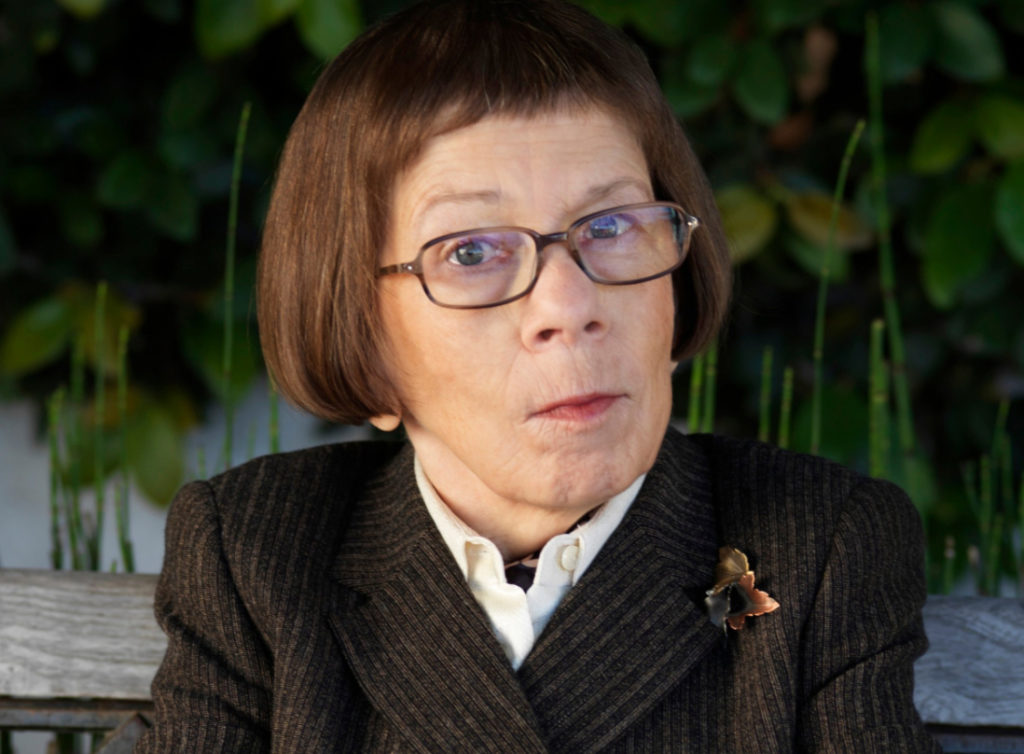 Hunt was surprised by the character's popularity, as she had no intention of joining an ongoing television show before being cast as NCIS: LA's Hetty Lange.
"I wasn't looking for anything," Hunt explained as he sipped his iced tea. "I'm now 66 years old. This has come along at just the right time in my life, and it feels like a gift. "The heavens just opened up and handed me a little something to get me into my 70s."
Which isn't to say Hunt hasn't been working hard. She is frequently heard narrating documentaries, commercials (ranging from Tylenol and FedEx to the first electric car), and video games. (She does, in fact, voice the narrator Gaia in the popular God of War video game series.) Prior to NCIS: LA, Hunt's meaningful film and television work had largely vanished, despite recurring roles on Without a Trace and The Practice, as well as an uncredited role as the voice of Management on HBO's trippy short-lived Carnivàle. "You know you're in trouble when you start resenting Linda Hunt," comedian Sandra Bernhard once said of her.
Oh, they found her another project? "I'm overjoyed." According to Hunt, reality hasn't quite lived up to expectations. (She is frequently mistaken for The Incredibles' Edna Mode; while there is an uncanny physical resemblance, the role was voiced by director Brad Bird.)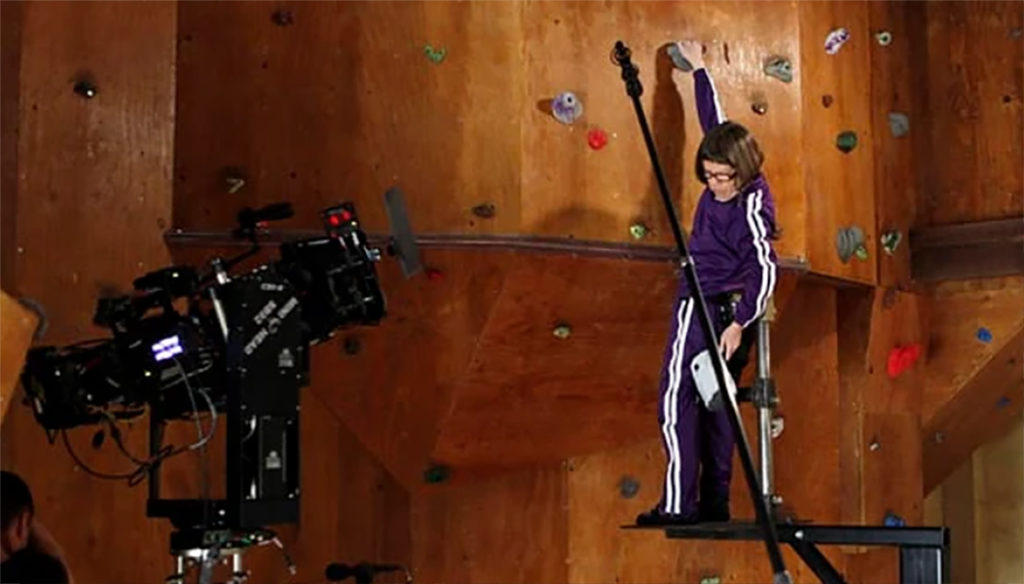 "For a while, I got some pretty boring stuff: children's films, family films, which I never felt comfortable with," she explained. "I had no idea what I was really doing. I was only there for some sort of… 'Oh, let's get Linda Hunt.' 'She'll go to any length.'"
On NCIS: Los Angeles, Hunt, on the other hand, is willing to do whatever creator Shane Brennan and the writers throw at her. Hetty has been seen scaling rock walls (she beat Chris O'Donnell's Callen in a race), riding a Segway, and firing guns in various episodes. That's part of the fun, Brennan explained from his office across the studio lot.
"You can do things with [Hetty] that you wouldn't normally be able to do, but because of the character's mythology and what the audience has seen her do, it becomes, well, Hetty can do this because she's Hetty," Brennan explained. "It adds a lot of interest when you're breaking stories… Nothing is off-limits for this character, and nothing is off-limits for Linda, who is willing to try anything." (Hunt said of Brennan, "He's just full of the devil.")
Costar O'Donnell concurred. "She is truly one of a kind," he commented between takes. "When you look at our cast, you see Todd [LL Cool J], who has this larger-than-life physical presence, and Linda, who is so petite but has this presence about her." She's extremely well-spoken. The way she employs words… "I'll read her lines, and the way they come out of her mouth is nothing like how I would have done it."
"It was clear pretty quickly that Linda was something special, and the audience was responding to her," Brennan said. "Their expectations for each episode… is this what Hetty is up to this time?" She's a devious and enigmatic character who enjoys making people squirm on the end of the hook."
It's true: According to the show's mythology, Hetty Lange has a magnetic pull on the agents in her care, as well as a fear of them. The show thrives on teasing elements of Hetty's heady backstory: dalliances with Frank Sinatra and George Hamilton, multiple aliases, a love of Lady Gaga, and an obsessive zeal for tea.
"I knew Hetty was going to be someone who was incredibly eclectic in her tastes and sensibility, someone who had lived all over the world for a while, someone who had a very unusual, very interesting life," Hunt explained. "She always seemed to have her shit together, except when she couldn't. Then you see Hetty in very unusual circumstances."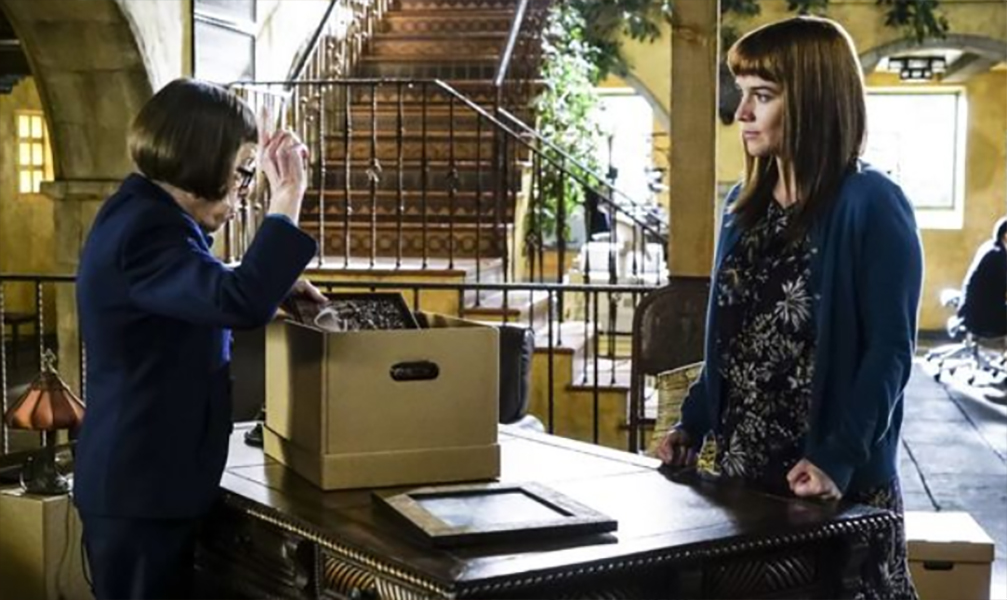 Last week's episode ended with Hetty being shot by Alexa Comescu (Cristine Rose), the head of a Romanian cr1me syndicate locked in a blood feud with the family of the orphaned Callen; as the screen faded to black, the unmistakable sound of a body hitting the floor sent fans scrambling online, sh0cked that Brennan may have k1ll3d off Hunt's character. (Her fate will be revealed in the episode airing tonight.)
Her description of her NCIS: LA character at times reads like a self-portrait. "She's obviously a woman who has seized life," Hunt said. "When something appears on your doorstep, you open the door." Her cross-gender performance in Peter Weir's The Year of Living Dangerously earned her an Oscar nomination. ("At this point, the gold on my statuette is peeling," she said of it. "It's been redipped before.")
Weir's frustration in finding a male actor who could play Billy Kwan and compete with Mel Gibson for the affections of Sigourney Weaver's Jill with the right balance of physicality and emotion… and a spirituality that he found impossible to capture in an actor was recounted by Hunt.
"I wasn't sure what I was there for; I talked to the casting director about it, and he just said, 'This would be a part that you would play as a man,'" she recalled of her first meeting with Weir. "I laughed and said, 'Holy sh*t.'"
"I felt that Kwan was, above all, a very important spiritual compass in the story," Hunt said.
But when it comes to her stunning performance in the film, Hunt lacks the k1ll3r confidence that has become synonymous with Hetty. "I remember standing in the Manila Hotel any number of days, after just a wretched day, looking out at the beautiful pool, the beautiful surround of that hotel, and thinking, oh my God, I'm going to have to go somewhere when this film opens, just away, as far as I could get." Because I thought [my performance] was terrible."
"It got better and better as the night progressed." Surprisingly, as the scenes became more demanding and we progressed to a more complicated level of Kwan, it improved… The whole thing is a brilliant film."
Hunt, who is white despite playing Kwan, grew up in suburban Connecticut as the daughter of an oil executive and a piano teacher, and went on to attend the Interlochen Arts Academy in Michigan and the Goodman School of Drama in Chicago (now part of DePaul University). Despite her interest in acting, Hunt studied directing after hearing that she wanted to pursue acting at the Goodman School. "I thought for a while that maybe I should direct," she said. "Until I got to New York and realized how stupid that idea was." What is it like for a woman to become a director if it's difficult to get into acting? "I stayed true to my principles."
Despite her father's attempts to persuade her to pursue a teaching degree, her parents "most zealously" supported her. She fought back, telling him she didn't need anything to fall back on. When she takes the stage to accept her Academy Award, both of her parents can be seen sitting next to her. It was finally the moment when her father realized she was exactly where she needed to be.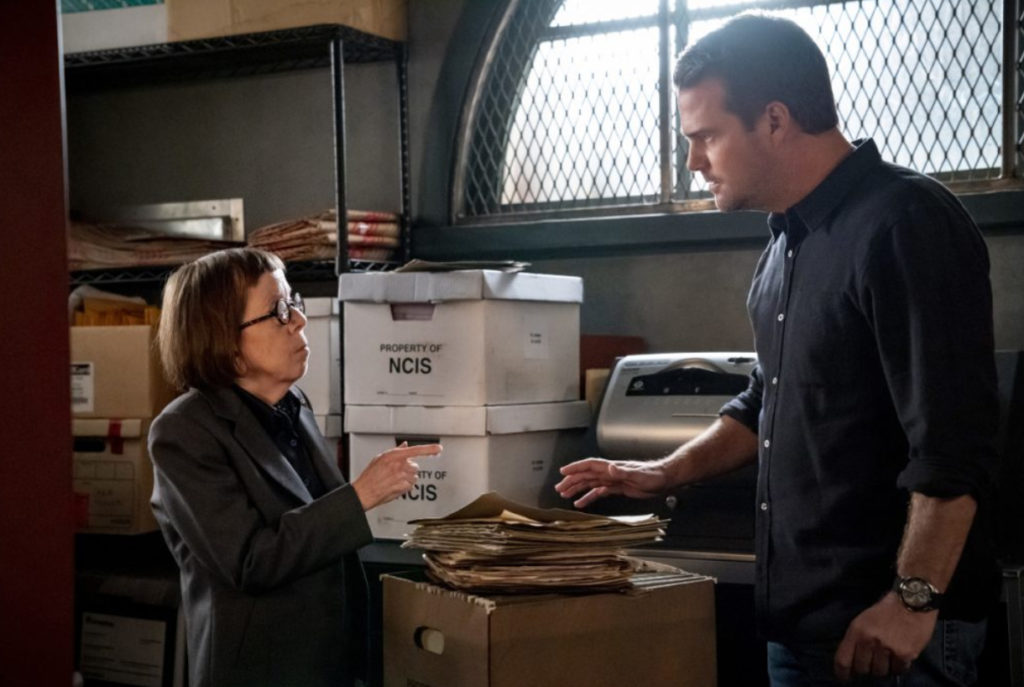 "He lived through the Academy Awards and d1ed of a stroke about 18 months later," Hunt said. "It now means a lot that he was able to be there." When I won that award, my father was overjoyed. 'You know what?' he said. I suppose she's correct. 'She'll be fine,' I say.
Hunt is busier than ever at this point in her life, working 14-hour days on NCIS: LA, but she also wants to enjoy life—and catch up on sleep. Karen Kline, a psychotherapist, is her "lady" of 25 years. (They married in 2008.) Billy Kwan has a line in The Year of Living Dangerously about obtaining the impossible, "water from the moon." Hunt stated that her dream was simply to live life to the fullest.
"I was a very determined child," she admitted. "I couldn't imagine a different life for myself." This happens to children who are unique in some way. What am I going to do with my life? What kind of person am I going to be when I grow up? Will there be a place in the world for me? Acting gave me a sense of purpose, but it also gave me hope that I would survive and find my place."
"I've never learned how to do it without being stressed or anxious." As a result, at this point in my life, I'd rather just not do it… I'd rather be the person who has more time to stretch, to think, and to reach out to others. That's something I'd rather do for the rest of my life. "I'm not one of those people who wants to perish on stage."
However, given Hetty's enduring popularity, Brennan and CBS are unlikely to let the character go quietly into that good night anytime soon.
"It'll be my fault if she leaves," Brennan said. "Everyone can blame me for not living up to that, but my hope is that I can keep saying to Linda, 'Hey, can you come in here, we've got this really cool thing for Hetty to do.'"
Hunt, on the other hand, has her own ideas. "Hetty has other fish to fry," Hunt said slyly. "I believe Hetty wishes to travel… 'So, when the show is almost over and I'm down to doing 12 episodes or whatever, maybe we can get into the retirement factor for career women like Hetty…' I said to Shane. 'Yes, we could probably look into that,' he said politely. Oh, no, 12 episodes? I'm sure he's thinking. "What are you on about?"
Related News – Be sure to get some more news when it comes to NCIS.