NCIS and NCIS: Hawai'i are teaming up for a two-episode special event in which everyone's favorite naval cr1m1nal investigation teams will work together on a case.
The crossover will occur in two episodes, one NCIS and one NCIS: Hawai'i, which will air back-to-back on CBS on Monday, March 28.
Everything you need to know about the big event is right here.
Katrina Law Discusses the NCIS and NCIS Hawai'i Crossover
The NCIS and NCIS: Hawai'i crossover teams up after NCIS Special Agent Nick Torres (Wilmer Valderrama) discovers a new lead on an old case he thought was closed.
Torres and fellow team member Jessica Knight (Katrina Law) travel to Hawaii to meet with Special Agent in Charge Jane Tennant (Vanessa Lachey) and her team after Tennant shares information about the case.
In an interview with TVLine, Law discussed the NCIS and NCIS: Hawai'i crossover and teased what fans can expect.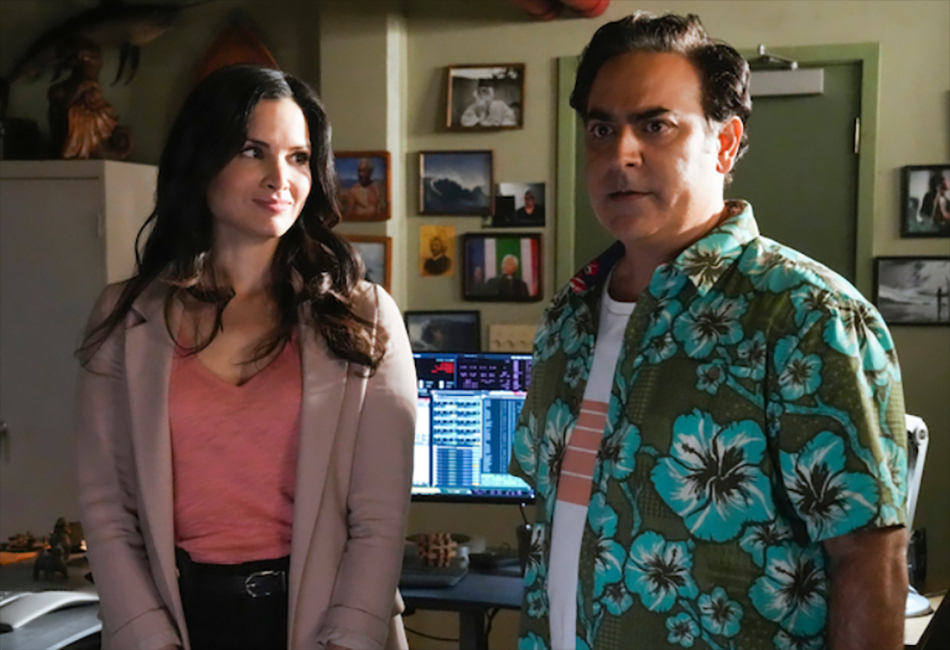 "Nick appears to have been working on this case off and on for several years, and he was told he solved it five years ago, but it never really sat right with him," Law explained.
"He was looking for what he believes to be the right answer when the guy he's been looking for all these years appears in Hawaii, so he gets a message from Jane Tennant saying, 'hey I have your dude, do you want to pop over to Hawaii and check it out?'"
"So he does, and we all know Nick likes to get into trouble, so Parker [Gary Cole's character] sends me over to bring the files and make sure Nick doesn't get shot."
Law, who previously starred as Quinn Liu on Hawaii Five-0, said that being on set for NCIS Hawai'i felt like "coming home" because it allowed her to reunite with many of her former crew members.
The actor also teased that "unusual sparks" will fly between Jess and Jason Antoon's Ernie Malik, saying that her experience working with Antoon was so enjoyable that she hopes they have more crossovers in the future.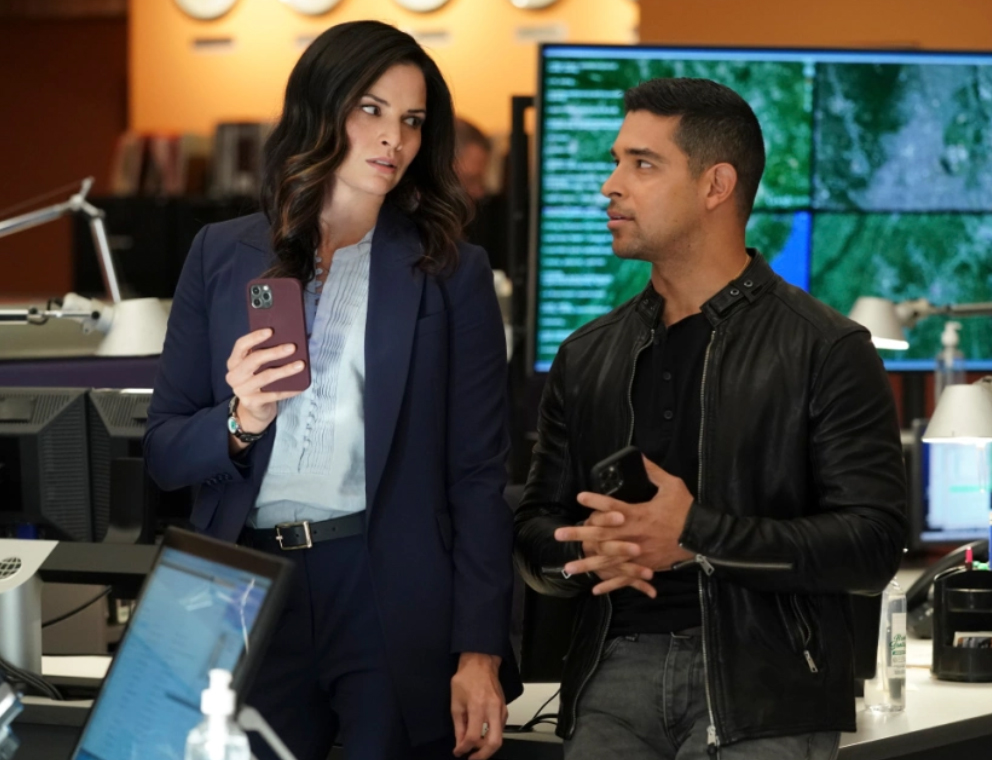 Lachey and Valderrama also spoke before the crossover to discuss what was to come, though neither revealed too much.
"Vanessa and I have had a friendship for maybe almost two decades," Valderrama said in a behind-the-scenes video from the set shared by ET Online.
"What was really exciting was having both of our shows and our families kind of cross paths and somehow connect our universes together."
Lachey added, "Wilmer is still very humbly welcomed, but Tennant is reluctantly welcoming Torres, so that dynamic is going to be fun to see." T'N'T, what a dynamic! [Torres and Tennant, the surnames of their characters]
Related News – Be sure to get some more news when it comes to NCIS.