Chilean-American actress and singer Cote de Pablo, best known as Ziva David on the TV series "NCIS," once described her friendship with her co-star Mark Harmon.
Cote was born in Santiago, Chile, on November 12, 1979. When she was only ten years old, her family moved to Miami, Florida. Once there, the young celebrity started focusing her studies in the entertainment industry, including music and theater.
"Obviously, Ziva and Gibbs have that, but Cote and Mark have a little of that."
COTE DE PABLO'S CAREER
Her first role on a TV show came in 2000 when she got a small part on the TV show "The $treet." After that, she kept lading minor roles on different projects such as "The Education of Max Bickford" and "The Jury."
Cote de Pablo got her big break, however, in 2005, when she started portraying Ziva David on "NCIS." In the show, she worked next to Mark Harmon, Michael Weatherly, Pauley Perrette, and many more renowned actors.
Unfortunately, she left the series in 2013, leaving a myriad of fans with broken hearts and asking producers, directors, and everybody involved in the project to bring her back.
Thankfully, people's wishes came true in 2019 when Cote de Pablo returned to "NCIS." Although she didn't have as much on-screen time as people would have liked, just watching her next to Mark Harmon's character Gibbs was enough.
COTE AND MARK HARMON'S FRIENDSHIP
During an interview that the actress had with Build, she shared some details on the kind of relationship that she and Mark have had over the years. About it, she said:
"He's more of like… he's a friend mentor. He was always, like, a father figure to me. Obviously, Ziva and Gibbs have that, but Cote and Mark have a little of that."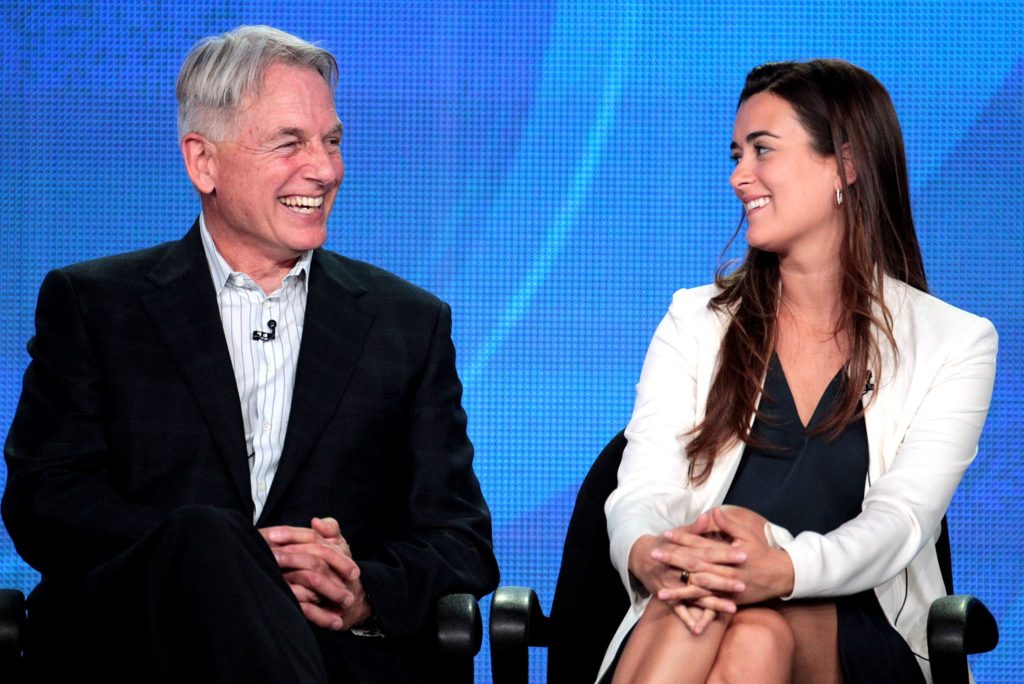 Cote de Pablo confessed that since Mark was a very busy celebrity, there were "many months" when they couldn't talk to each other. However, she said that the "foundation" of their friendship was so solid that they didn't need to do it to remain good friends.
The actress admitted that she has that kind of relationship with many other actors she has worked with, including Michael Weatherly, who portrayed Anthony DiNozzo from the start of the show until Season 13.
Apart from that, Cote said that their friendships were very specials for "many reasons," claiming that they were forged in the "heat of pressure" at different times of their lives. She added:
"It's funny. A person can take the day off, and that's fine. But for Mark, he can't take the day off because he's Gibbs. Who's gonna play Gibbs? Who's gonna play DiNozzo? Who's gonna play McGee? There is no one that can do your job."
THE ACTRESS' THOUGHTS ON COMING BACK TO THE SHOW
Cote de Pablo's return to "NCIS" as Ziva David was sh0ck1ng for everybody, especially because one of the episodes stated that she had d1ed following a mortar att4ck arranged by former CIA agent Trent Kort, played by David Dayan Fisher.
The actress herself addressed this aspect during an interview on the "Rachel Ray Show." The host wondered how a character could come back from "being blown up."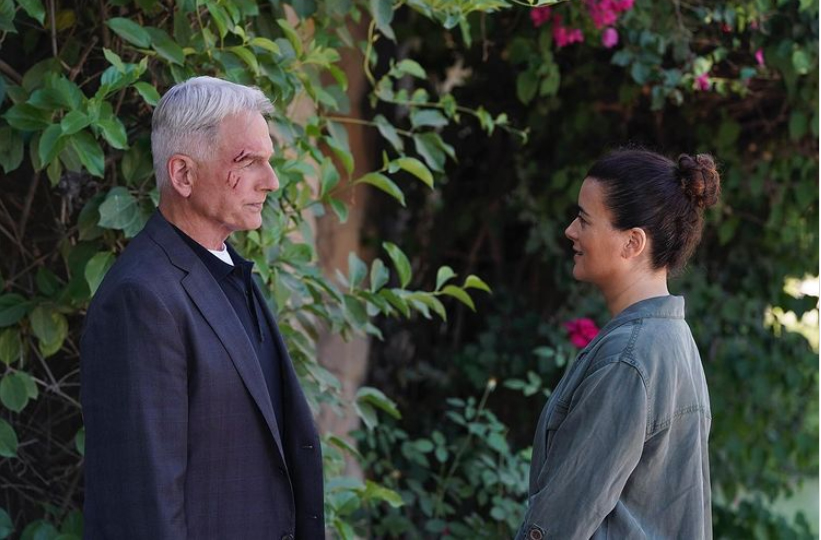 After telling her that it was a question for the show's writers, Cote cleverly said: "No body, no cr1me," referring to the fact that Ziva's body was never shown in the series. She dug deeper into her reappearance, saying:
"If you are gonna bring me back, just make sure that you understand that the character has been gone for five years. And that, obviously, whatever she's been doing these five years are crucial."
She finally said that she wanted all that back story about her character being missing for that long to be mysterious and complex as a way to make it relevant to the plot of the show.
At the moment, "NCIS" is broadcasting its 17th season. It's unclear whether Cote de Pablo, who once dated actor Diego Serrano, will be back for Season 18.
Related News – Be sure to get some more news when it comes to NCIS.