NCIS returns in just a few weeks for the long-awaited three-way crossover event, but are millions of diehard fans about to say goodbye to some of their favorite characters?
After more than two decades on the air, the mainline NCIS series will finally cross over with its two popular spin-offs, NCIS: Los Angeles and its more recent counterpart, NCIS: Hawaii, next year. While fans of the CBS staple are ecstatic to see their favorite agents collide, their next mission could have disastrous consequences for some key players.
When NCIS Hawaii returns next year, team leader Jane Tennant (played by Vanessa Lachey) could be in grave danger.
The highly anticipated crossover event will take place in early January, bringing together the three current NCIS task forces for one massive mission.
This week's teaser trailer gave viewers their first look at the three-part event, and it's clear that the stakes have never been higher.
The episode starts with two armed agents approaching a barn and yelling, "Federal agents!"
Tennant is then shown distraught as Alden Parker (Gary Cole) surveys a map of Los Angeles.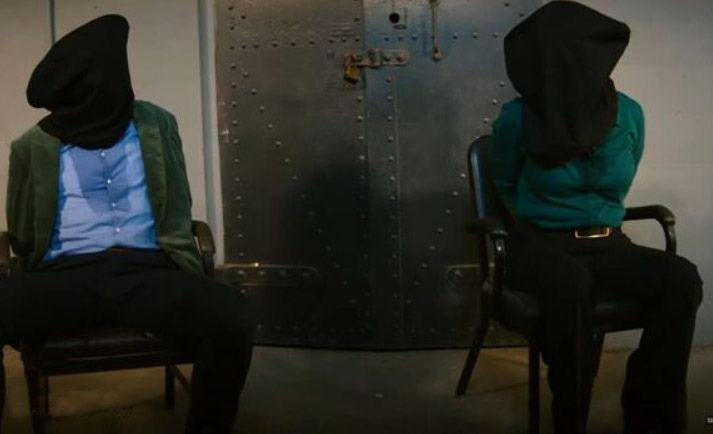 Before the action begins, agents Nicolas Torres (Wilmer Valderrama) and Jessica Knight (Katrina Law) are seen in the field before an explosion knocks someone off their feet.
"Whatever we've gotten ourselves into, it's big," says LA agent Sam Hanna (LL Cool J) in voiceover.
However, the trailer's most pressing issue appears shortly after the introduction of long-standing agent Timothy McGee (Sean Murray).
Two unidentified hostages, a male and female, are tied to chairs with black bags over their heads.
The prisoners are dripping with sweat and appear to be breathing heavily, indicating that whoever has been apprehended is clearly afraid for their lives.
Is it possible that the NCIS franchise is about to k1ll off one or two of its most popular characters in the midst of its biggest crossover yet?
The body type and fashion sense of the woman on the right could be a match for Tennant, who has only led NCIS: Hawaii for a season and a half.
The show is unlikely to k1ll off a team leader after only a few episodes, but Vanessa is no ordinary NCIS star.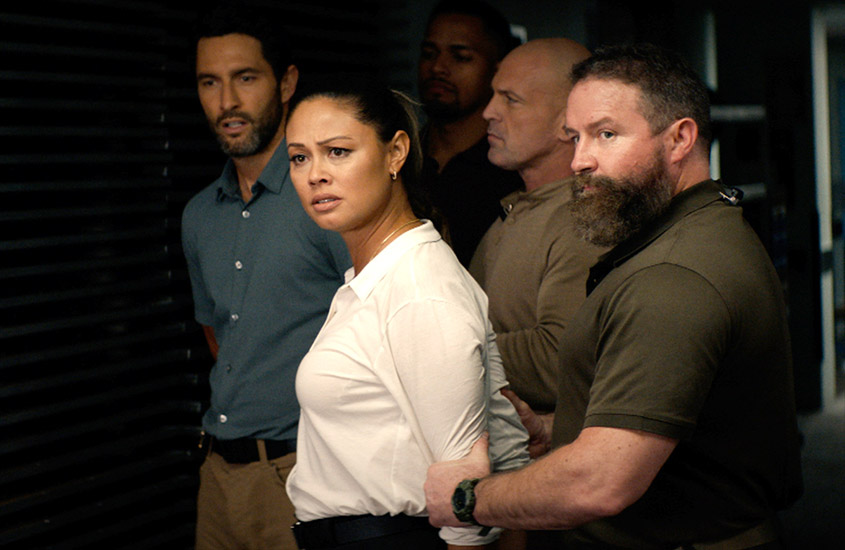 Vanessa is a popular TV personality and reality show host in addition to her investigations in the North Pacific.
If her commitments to Love Is Blind and The Ultimatum haven't already clashed with her NCIS schedule, they will soon.
While neither CBS nor Vanessa have confirmed anything, the success of her reality shows may force her to take on a smaller role as Tennant in the future.
She could also be on her way out of the show, leaving someone like Kai Holman (Alex Tarrant) or Kate Whistler (Tori Anderson) to take her place.
The dark green jacket on the male hostage could easily be from McGee or Dr Jimmy Palmer's (Brian Dietzen) wardrobe.
For the time being, fans will have to speculate until NCIS returns to kick off the new year with one of the biggest TV events in US history.
Related News – Be sure to get some more news when it comes to NCIS.