NCIS: Los Angeles is only days away from returning from its longest-ever hiatus, and the Season 12 premiere will feature Linda Hunt as Hetty. The mysterious Hetty has dropped in and out of the LA branch of NCIS over the years, with Hunt making fewer appearances following an accident that required her to take some time off to recover. NCIS: LA showrunner R. Scott Gemmill revealed how the show is including the 75-year-old actress to launch Season 12.
Precautions to protect the casts and crews of TV shows large and small have changed productions across the board, and NCIS: Los Angeles is no exception. In the case of Linda Hunt, NCIS: LA found an ideal way for her to film for the first episode of Season 12 without putting herself at undue risk: filming her scenes outside in the driveway of her own home! Speaking with TVLine, showrunner R. Scott Gemmill explained why NCIS: LA went the extra mile, saying:
We're doing everything we can to keep everyone safe, and Linda, you know, is a little extra-special in terms of how we have to look out for her.
The good news is that if ever there was an NCIS: LA character who could appear in unexpected places for befuddling scenes, that character would be Hetty. There are generally more questions than answers about anything she's up to at any given time. Based on the episode description for the Season 12 premiere, called "The Bear," Hetty won't suddenly be ready to spill all her secrets from Linda Hunt's driveway.
In "The Bear," Hetty will give Nell a cryptic assignment, while Callen and Sam are working to track down a Russian bomber that went missing over U.S. soil. NCIS: Los Angeles showrunner R. Scott Gemmill teased what this will mean for the show in a chat with TV Insider, sharing that Nell "finds herself being sucked back in" while Hetty heads off for "a bit of a misadventure." That sounds like Hetty!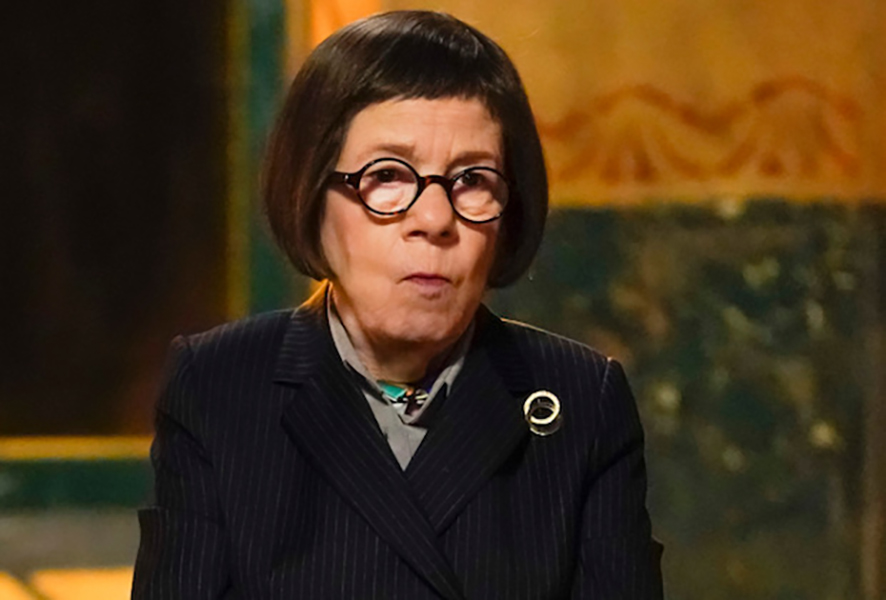 A big question for the rest of the wait for NCIS: LA Season 12 is what Hetty will say to Nell to get her back in the thick of the action. Nell tried to resign from NCIS back in Season 11, which could have resulted in a major cast departure on a show that rarely loses stars. Nell ultimately didn't leave for good, and she has had a special relationship with Hetty. Whatever Hetty has to say, it sounds like fans will lose Hetty for a while during her mysterious "misadventure" while getting Nell back.
Of course, the COVID-19 pandemic is impacting the NCIS universe in ways beyond filming Linda Hunt in her driveway. It seems the LA-based show will be handling the pandemic differently than NCIS and NCIS: New Orleans, with the former avoiding the pandemic altogether early on by going on a blast to the past while the latter will feature a COVID storyline impacting Loretta. NCIS: Los Angeles will play the pandemic as if the world has already moved past it. That said, the show will still tackle police reform as an ongoing issue.
See what NCIS: Los Angeles has in store for Hetty and the rest with the Season 12 premiere, airing on Sunday, November 8 at 8:30 p.m. ET on CBS, leading into NCIS: New Orleans Season 7 at 9: 30 p.m. ET. NCIS: LA will be one of several major CBS shows with shorter-than-usual 2020-2021 seasons, although NCIS: LA will get a couple more episodes than NCIS and NCIS: New Orleans. For more of what's coming to the small screen in the not-too-distant future, check out our 2020 fall TV premiere schedule!
Related News – Be sure to get some more news when it comes to NCIS.