Daniela Ruah addressed rumors about her castmate leaving the cr1me drama series. Ruah took her time to comment about Eric Christian Olsen's exit from the TV show. We have the scoop on what she said; find out below.
"NCIS: Los Angeles" star Daniela Ruah weighed in on her onscreen husband character with Eric Christian Olsen and the possibility of him leaving the show. "I don't know if I'm allowed to reveal anything," she told TV Line.
According to the outlet, Eric Christian Olsen's character Marty Deeks' job as liaison between the LAPD and NCIS has been terminated permanently. According to Nell, Deeks is way too old to become a rightful NCIS agent.
Ruah touched on what's next for Kensi and Deeks in terms of starting a family, house hunting, and Deeks' career hanging on a thread. The 37-year-old shed light on Olsen leaving the series and stressed that she is unsure whether she is allowed to say anything about it.
"Listen, if Eric were leaving the show permanently, we would know about that by now, and that's obviously not the case."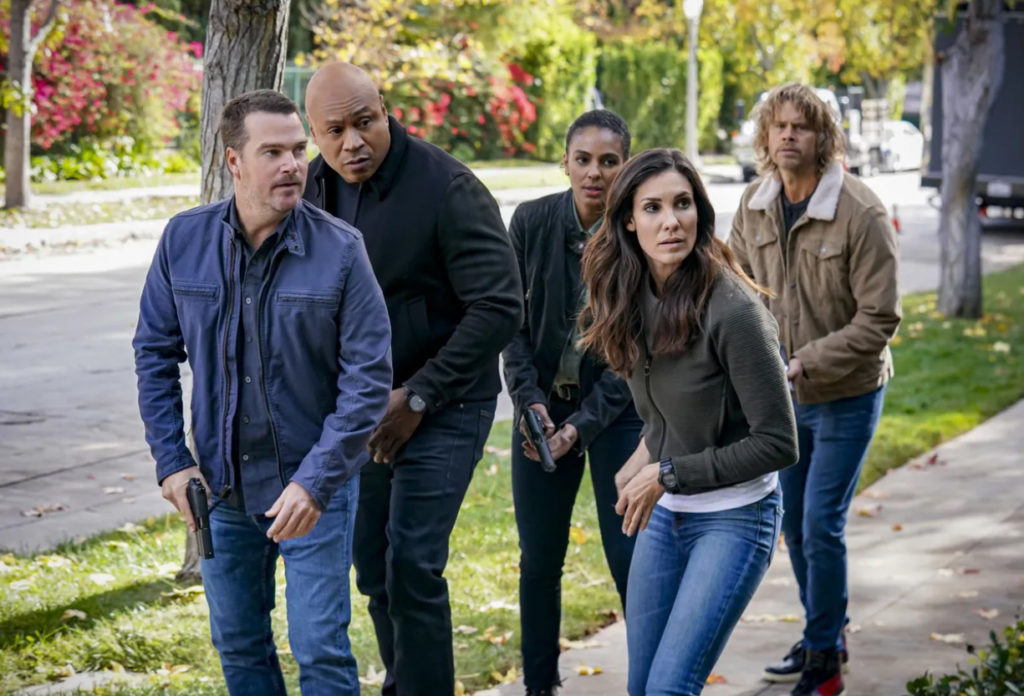 Seeing that the actress dismissed the rumors, she also opened up about her latest storyline. Kensi's life is threatened after being called to get information about a fellow escaped con from enemy David Kessler, played by Frank Military.
With Kessler out for Kensi's blood, Ruah admitted that Kessler's overhanging threat would be a ticking time bomb over the show. Season 12 of the cr1me drama will surely keep the fans in suspense.
Special Agent Kensi married Deeks back in Season 10, so it's only natural for her to know about her onscreen husband's future better than anyone. The actress' rumor dismissal must be a huge relief for the fans.
According to Cinema Blend, it's rare for a television star to frankly speak out against a particular idea proposed by an episode's storyline. It was surprising for Ruah to be so open about how "NCIS: LA" will find a way for Deeks to remain part of the show.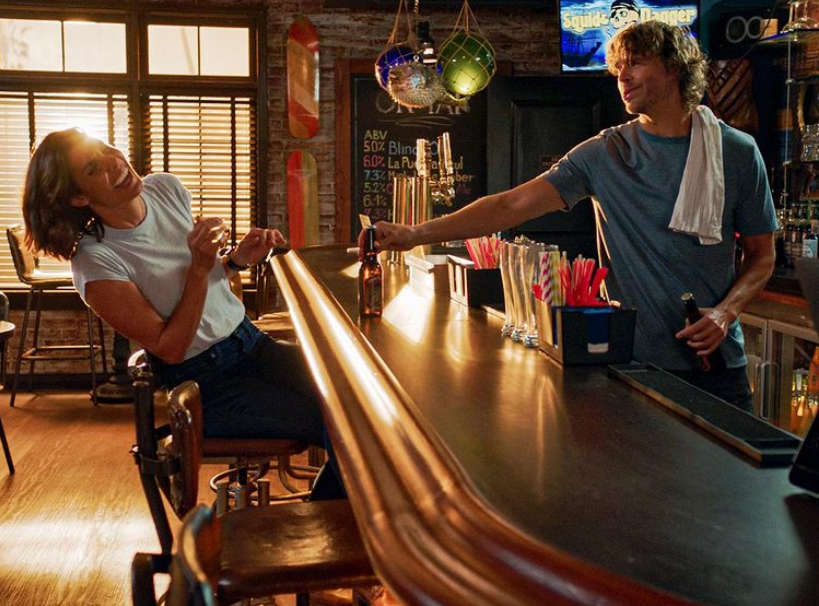 While the two continue with their love story onscreen, one can't help but wonder when the couple will have their own family. Deeks and Kensi have been discussing the possibility of having kids for several seasons now, according to Express UK.
This begs the question, do Ruah and Olsen have kids of their own in real life? Kensi put off on having kids on the show to focus on her career. Olsen on the other hand is married to actress Sarah Wright and they share three children named Wyatt, Esme, and Winter Olsen.
Getting to know Olsen: he is an avid surfer who showed his skills in the 2002 film "Local Boys."The talented actor went to Pepperdine University in Malibu, California.
The actor was captain of his high school hockey team, and he trained with the Comedy Sportz improv organization. Olsen joined the cast of "NCIS: LA" in the second season after successfully making an impression as a guest star in the first season.
Related News – Be sure to get some more news when it comes to NCIS.