NCIS season 18 will be coming to an end next month but is there going to be another series on the way?
NCIS series 18 has been taking a break for the past few weeks following the shocking events of episode 10 Watchdog. The CBS show will be back next Tuesday, April 6, for Gut Punch but Agent Gibbs (played by Mark Harmon) has been benched from the action so it's up to the rest of the team to crack a murder investigation. There isn't too many episodes left though before season 18 reaches its finale.
The latest series is made up of a total of 16 episodes, with the final due to air on Tuesday, May 25, on CBS.
Given that episode 11 will be airing next Tuesday, NCIS will be taking another break or two prior to reaching the finale air date.
As of yet, it's unclear which direction the show is going to go in seeing as Gibbs was suspended from NCIS in Watchdog.
But one of the stars of the CBS drama has teased there could be more episodes to come in the future.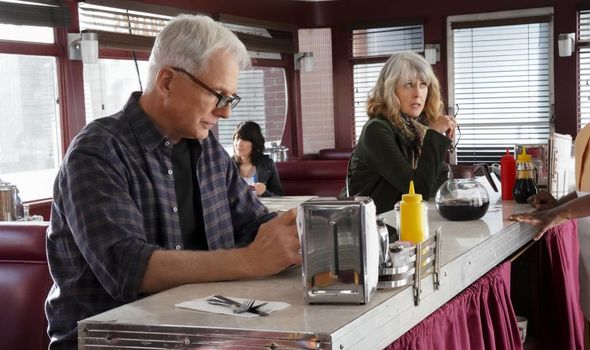 Has NCIS season 19 been confirmed?
NCIS has not yet been renewed for season 19 by the network which means, for now at least, series 18 is officially the show's last.
Filming has come to an end on the latest season with actor Brian Dietzen who plays Chief Medical Examiner Jimmy Palmer taking to Instagram to share the moment.
He also expressed to fans a sense of positivity when it comes to NCIS being renewed.
Dietzen posted a picture of himself in a blue face mask outside what appears to be his trailer which has his character's name on it.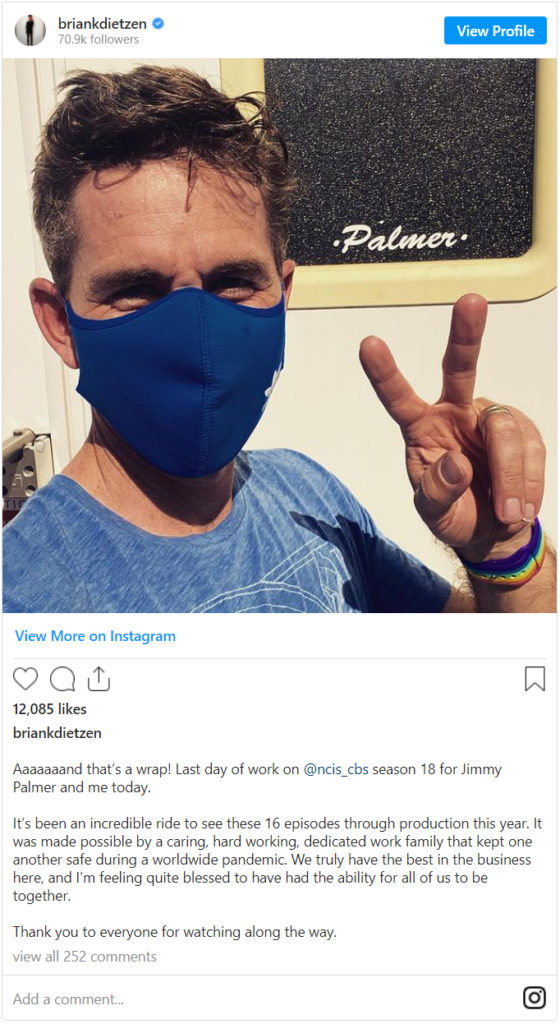 Along with the photo, Dietzen wrote: "And that's a wrap! Last day of work on @ncis_cbs season 18 for Jimmy Palmer and me today.
"It's been an incredible ride to see these 16 episodes through production this year.
"It was made possible by a caring, hard-working, dedicated work family that kept one another safe during a worldwide pandemic.
"We truly have the best in the business here and I'm feeling quite blessed to have had the ability for all of us to be together.
"Thank you to everyone for watching along the way."
This wasn't the end of the message though as Dietzen then replied to a fan who was asking if there would be a series 19.
He replied: "No official word yet. I'm optimistic."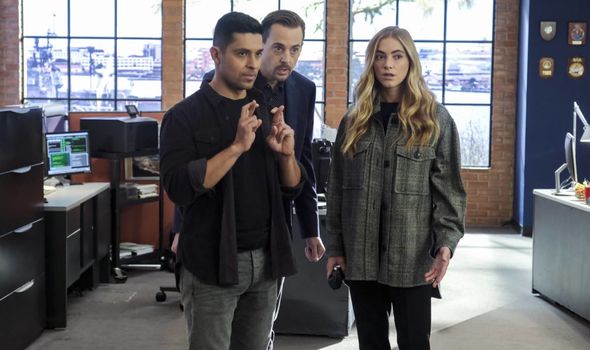 While CBS may not have officially announced NCIS' return, this doesn't mean the network and the show's creators haven't already agreed the drama's comeback behind closed doors.
The fact Dietzen is getting fans' hopes up for another series also suggests he may be quietly aware of what's to come.
NCIS' future does depend on what happens with actor Mark Harmon though.
His contract is up for renewal and there have been numerous reports that he wanted to stop portraying Gibbs.
But according to The Hollywood Reporter: "Sources say when Harmon heard CBS would end the flagship series if he left, the star and exec producer began conversations with the network and producers CBS Studios to return for a handful of episodes if the procedural was to return for a 19th season."
So the suspended storyline could be the drama's way of introducing Gibbs' retirement slowly but surely to fans, in the build-up to a potential series 19.
Related News – Be sure to get some more news when it comes to NCIS.