Just weeks after the season 20 finale of NCIS aired on CBS, star Brian Dietzen shared some exciting news about the popular CBS show.
The actor took to Instagram Stories to share a screenshot from a Deadline article announcing that the procedural show had retained its title as the most-watched scripted series of the television season, with 9.86 million viewers.
The star of the long-running series, who plays Dr. Jimmy Palmer, was clearly pleased with the news and captioned the post, "Thank you for watching!"
The season 20 finale, which aired on May 22, ended on a major cliffhanger that kept viewers on the edge of their seats.
Recap of the NCIS season 20 finale
The episode titled 'Black Sky' saw Special Agent Nick Torres go undercover in a prison for a very personal mission. The agent, played by Wilmer Valderrama, went to jail to learn more about the Russian spy plot and impending t3rr0rist att4ck from incarcerated Yuri Valkov.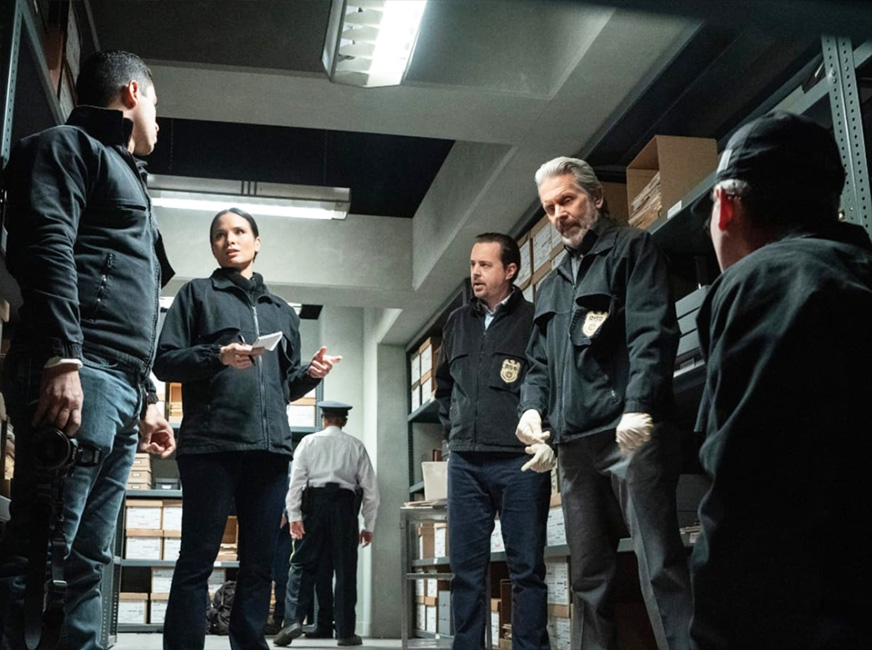 While working undercover, Nick notices an older man visiting an 18-year-old inmate with whom he has become friendly. When questioned later about the visitor, the inmate revealed that he was his mother's boyfriend and that their lives "went to hell" after they met.
After a successful mission, Nick returns to base with the rest of his NCIS team, but sneaks away to make a phone call, leaving a message that says, "I found him, sis…. The [expletive] is still alive. And he keeps doing it."
Nick is seen waiting inside the older man's home in the episode's final moments. When the man arrives home, he is surprised to see Nick but quickly recognizes him.
Torres picks up a pistol and says, "To watch you d1e," when asked what he wants.
On Twitter, fans were quick to respond to the thrilling finale, with one person writing, "Nick has gone full Gibbs." Epic, epic conclusion!" "That was intense!!!" said another. Oh my goodness, the ending!! "I can't wait for fall."
"It had to have a cliffhanger, right?" said a third. Excellent episode. "I'm excited for the next season."
When will NCIS be back?
NCIS will return for its 21st season in the fall, after CBS renewed the show in March.
NCIS: Hawai'i, the show's spin-off series, will also return for a second season.
"This season, CBS is continuing its winning tradition, delivering an unparalleled combination of top returning series and new hit shows that are entertaining huge audiences on both broadcast and streaming," said Amy Reisenbach, president of CBS Entertainment.
"Yet another exceptional season is a testament to the stellar work being done by our best-in-class talent in front of and behind the camera, and I know we will only continue to build on this foundation of outstanding programming as we look ahead to next fall."
NCIS: Los Angeles, which ended after 14 seasons, is one show that will not be returning to our screens.
Related News – Be sure to get some more news when it comes to NCIS.