Medalion Rahimi, who plays Fatima on NCIS: Los Angeles, has a new project. The big news has taken fans by surprise.
Rahimi is set to return to television screens very soon. However, it will not be as Fatima, the CBS NCIS agent she plays. Instead, her new project will be independent of the Viacom/CBS family.
Hulu is releasing Pam and Tommy, in case you haven't heard. Pam Anderson and Tommy Lee's infamous relationship in the 1990s will be dramatized and made available on the streaming platform. Rahimi will have at least a minor role. Her character will be linked to the electrician who eventually stole the sex tape from Anderson and Lee.
As the series' tagline suggests, "The Greatest Love Story Ever Sold," this is a story that has captivated fans for decades. Rahimi was overjoyed to learn that she would be appearing in the series. She shared some photos from the show, as well as one of herself dressed up as a character. The costume budget couldn't have been too high. The NCIS: Los Angeles star is dressed in a striped t-shirt and sweatpants. The look is completed by socks and sandals.
Fans were ecstatic to learn that the NCIS: Los Angeles star would be appearing on the show. There were numerous "Can't wait" messages.
"I had no idea you were in this!!" "I can't wait to see it, it looks fantastic," said another. Another fan stated that they had already seen the actress in the series. Isn't there a lot of excitement going on?
'NCIS: Los Angeles' Reintroduces Roundtree and Fatima Moment
Of course, Rahimi reprises her role as Fatima on NCIS: Los Angeles. The character is a newer agent, and there appears to be a romance developing between her and Roundtree. Or, at the very least, something resembling flirtation. Of course, the two spent time together in a safe house in November, running extra security for the team. So, why would the show revisit that scene?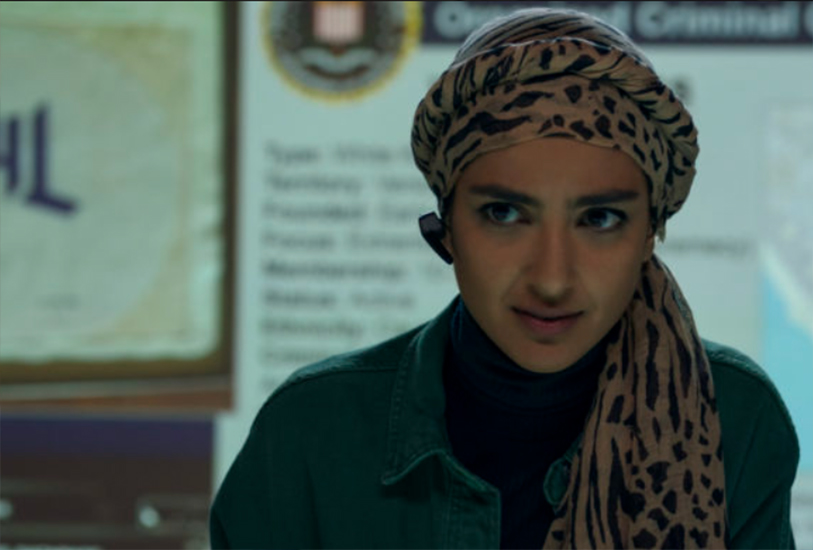 We're still on break, but the show is teasing fans about Roundtree and Fatima's relationship. These two young agents would be an excellent match. However, it doesn't appear that this will progress much further this season.
It appears that things are heating up between the two. Why else would the NCIS: Los Angeles social media team want to remind everyone about the two agents' brief encounter? Will we see more of this romance blossom when the show returns? That certainly appears to be the case. However, until the show returns, all of this remains to be seen.
Related News – Be sure to get some more news when it comes to NCIS.