Eric Christian Olsen, who played Deeks on 'NCIS: Los Angeles,' felt he needed to remove some of his character's favorite items after 14 years on the show.
NCIS: Los Angeles is finally coming to an end after a fascinating 14-season run, making fans both pleased and sad.
Despite the fact that work on the final episodes has completed, audiences are eager to see how the beloved cr1me drama will conclude its history.
As the anticipation grows, several of the show's stars have begun to speak out about their feelings regarding the finale.
On the final day of filming, Eric Christian Olsen, who plays fan favorite Deeks, brought home a handful of his character's signature things.
Eric Christian Olsen discusses his final days on 'NCIS: Los Angeles'
Following a brief pause, NCIS: Los Angeles is scheduled to air its last episodes. Olsen claimed that his final day on set was fraught with emotions as the cast reminisces about their time on the show.
Olsen took to social media to express his feelings over saying farewell to Deeks. The NCIS star admitted to being teary-eyed after his final scene and even offered a touching message to his co-stars.
"What I mentioned, which is the realization of dreams, and that the reason we picked this career was to come out here and tell stories," he conveyed. "We were able to tell 324 stories."
In terms of emotions, the actor remarked that he experiences both gratitude and grief. Given that no one expected season 14 to be the final one, it's reasonable to say people sympathize with Olsen.
Aside from the emotions and speeches, there were a few pieces of show memorabilia that Olsen simply couldn't part with. Fans may be surprised by what Olsen brought home.
The 'NCIS: LA' star discloses what Deeks-related objects he brought home with him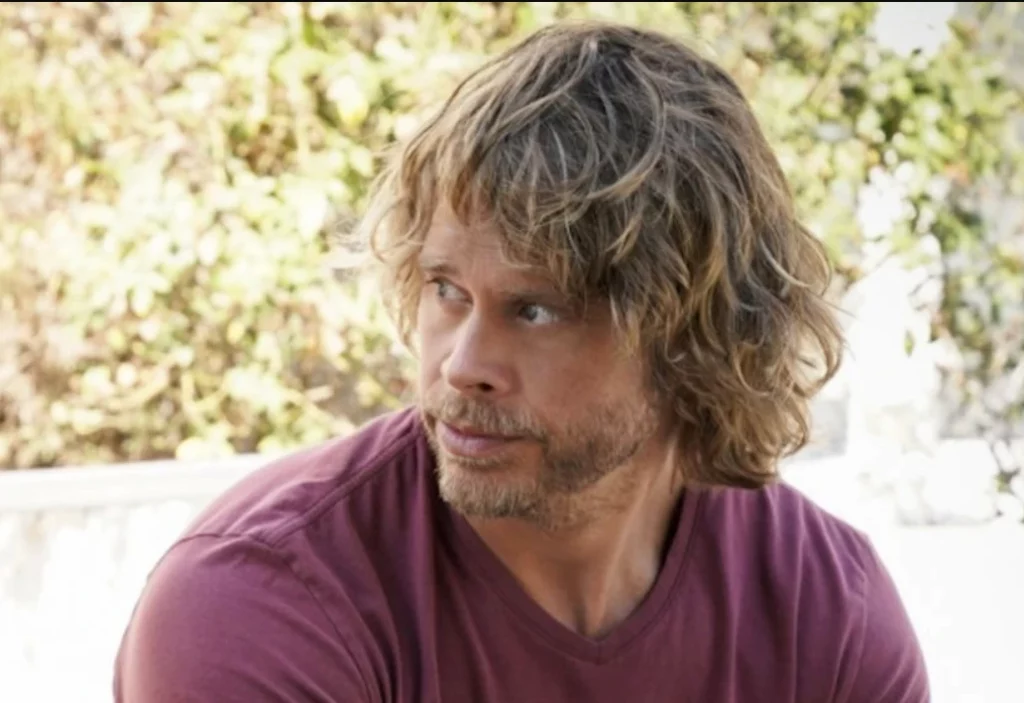 It's fairly uncommon for actors to take objects from the set home after the show is over. Although we don't know how many items Olsen took home, he did reveal that he claimed two important artifacts in honor of Deeks.
Olsen revealed that he stole a set of his character's dumbbells from the set of NCIS: Los Angeles. He also wore a jacket that Deeks typically wore at a wrap party. This validated Olsen's ownership of an iconic component of the show's history.
Daniela Ruah, Olsen's co-star and on-screen love interest, paid an emotional tribute to her character, Kensi Blye, on social media after production wrapped.
Deeks and Kensi have been on NCIS: Los Angeles since the beginning. The couple dated for a few seasons before getting married in season 10.
Related News – Be sure to get some more news when it comes to NCIS.