Despite its history, Blue Bloods' future has been less certain in recent years when compared to comparable shows. For example, CBS recently had a large renewal wave that excluded the cop procedural.
It was speculated that the show would have to make financial sacrifices in order to continue, and it appears that everything worked out because Blue Bloods has been renewed for a 14th season. Donnie Wahlberg, one of the show's stars, is now celebrating the incredible news.
Blue Bloods has been a CBS Friday night staple for quite some time, so it's hardly surprise that the family cop drama was renewed.
However, given how many shows are canceled these days, it's difficult to believe it happened.
Donnie Wahlberg, who plays Detective Danny Reagan, expressed his gratitude to Entertainment Tonight and even compared the experience to his time on New Kids on the Block:
I'm just overwhelmed with gratitude, you know? It's fantastic to be doing so many things that I enjoy. I've been in my band for about 40 years, 30-something years, and I've been doing this performance for 13 years, and I'm eternally thankful.
It's an incredible feat to honor, especially because 14 seasons is a major deal. The series has just reached 250 episodes, bringing it one season closer to joining the 300 club.
It's also impressive that Donnie Wahlberg has been working double shifts while still being a New Kid on the Block. And it appears that neither will be ending anytime soon.
According to THR, the Blue Bloods actors and producers agreed to a 25% salary cut in order to keep the Reagan family meals running.
It just goes to demonstrate how much the program matters to them and the viewers who have kept it alive for so long. Even without cliffhangers and massive story arcs, people are still turning in, and it will be intriguing to see what the Reagans have in store for the next season.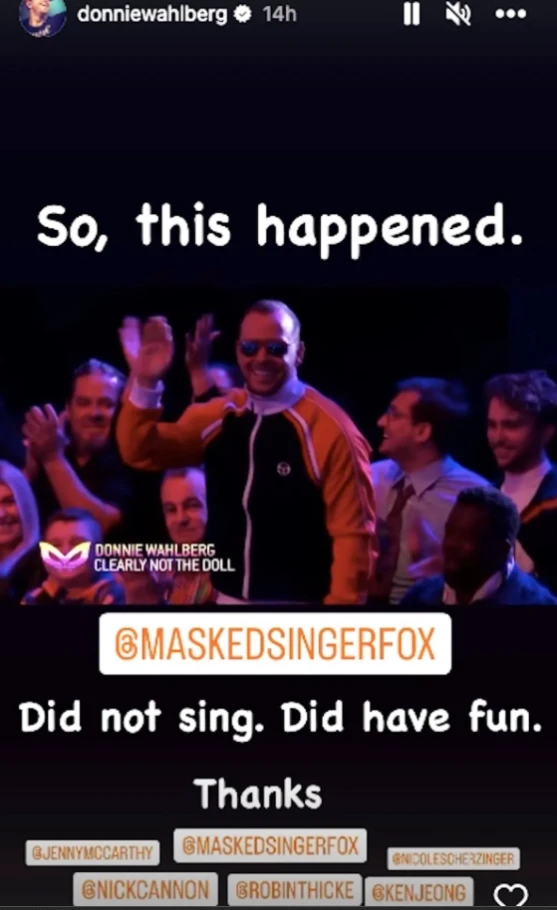 Because Season 13 is currently in progress, it's difficult to predict what the Reagans will be up to in Season 14. Fortunately, there are still a few episodes left in this season, including an upcoming Magnum P.I. reunion, which will undoubtedly be entertaining.
Donnie Wahlberg had a busy week since, in addition to the Blue Bloods renewal, he made a surprise visit on The Masked Singer to prove that he was not the Doll. So, in addition to the renewal, this cameo provides an additional reason to rejoice. Whalberg is certainly finishing March on a high note.
Blue Bloods is returning for another season and will remain on the 2023 TV schedule, Donnie Wahlberg went on The Masked Singer, and NKOTB is still going strong. It's an exciting time to be a Wahlberg fan, and I hope it doesn't fade anytime soon. Regardless of how unbelievable it is.
Related News – Be sure to get some more news when it comes to BLUE BLOODS.