Daniela Ruah, who plays fan favorite Kensi Blye on NCIS: Los Angeles, has shared a rather awkward moment from her return to filming season 13.
The 13th season of NCIS: Los Angeles is currently off the air as the CBS drama takes a month-long hiatus, but that doesn't mean Marty Deeks star Eric Christian Olsen, Kensi Blye's Daniela Ruah, and G Callen actor Chris O'Donnell aren't still hard at work behind the scenes. The hiatus was timed to coincide with the Winter Olympics coverage from Beijing, China, but filming was also halted in January due to an increase in Om1cron cases in Los Angeles, USA.
However, the cast and crew have returned to work on the next episodes of NCIS LA, with Ruah and co-star Medalion Rahimi both sharing clips from their first day back.
However, while Rahimi's behind-the-scenes peek went off without a hitch as she drove through the set on the back of a buggy, Ruah's insight went a little more awry.
Ruah posted a video to her Instagram Stories of herself sitting in a car on the set of the CBS drama.
"Totally focused on day 1…@NCISLA," she jokingly captioned the video.
And as she started recording, it became clear what the star was teasing about.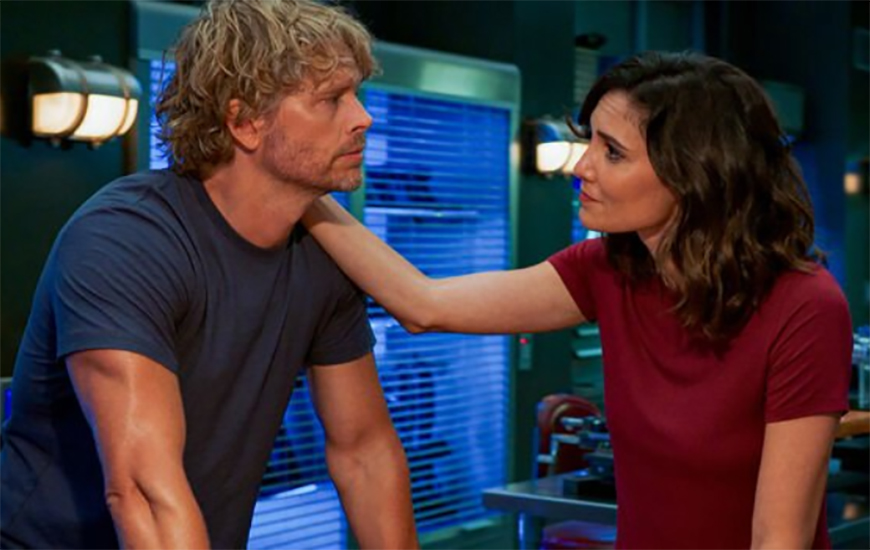 Ruah began to sing as she scanned the camera around the car: "Back in action on NCIS LA…"
However, as a camera and crew outside the car came into view, a voice shouted, "Set!"
When Ruah realized filming was about to begin, she appeared to panic and quickly turned her phone off, saying, "Oh God, we're set to go!"
Ruah quickly put her phone away before it derailed the scene, so the hilarious gaffe didn't seem to affect filming.
The NCIS LA did not reveal any other details about what fans can expect from the currently filming episode.
However, there is some good news for NCIS LA fans who are dying for new episodes: CBS has announced when season 13 will return.
Season 13, episode nine, titled Under the Influence, will air on Sunday, February 27th, and CBS has released a brief synopsis to tease what's to come.
"The NCIS team assists a US ambassador in her search for her missing daughter, Gia (Caitlin Carmichael), a popular social media influencer," it says.
"In addition, Agent Aliyah De León (Briana Marin) returns to assist the team with the case."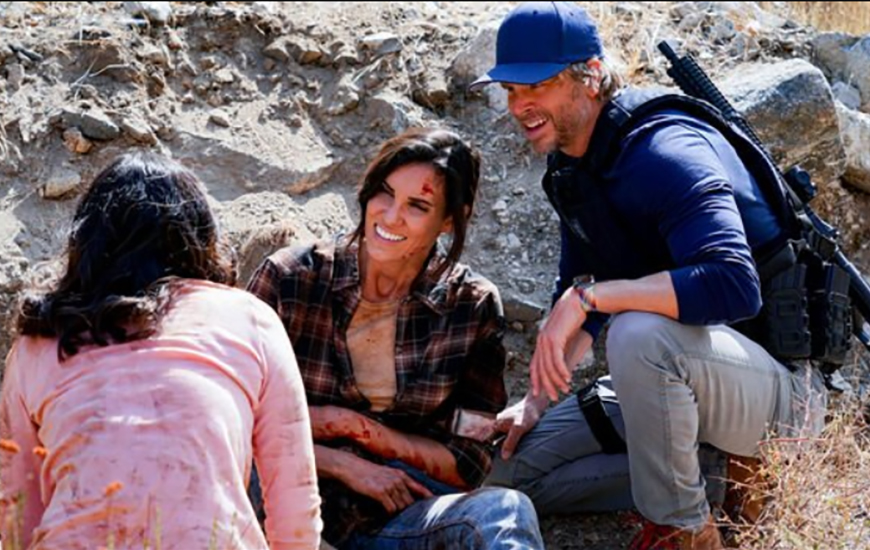 Fans will recall Agent Aliyah from the season's eighth episode, when she assisted Sam (LL Cool J) and the team.
She's a long-time friend of Sam's, and with her return in episode nine, there may be more opportunities for her to assist the team in the future.
And it appears that star Marin would be open to the idea, having written a heartfelt thank you message following her first stint on the show.
Marin wrote on Instagram after episode eight aired, "Did you catch @ncisla last night?"
"'A Land of Wolves,' written by the incredible @justinkohlas and @oneadamgeorge and directed by @tawnia cannell mckiernan, is now available to stream on @paramountplus and other platforms!"
"Many thanks to @medalion r and the one and only @llcoolj for ushering Agent DeLeon into this brilliant universe." (sic)
Related News – Be sure to get some more news when it comes to NCIS.