It's probably one of the more obvious celebrity look alikes we've ever come across, and yet it's taken us this long to acknowledge it: Our favorite condescending, comedic fashionista from Disney and Pixar's 'The Incredibles' has a real-life twin in the form of Henrietta "Hetty" Lange from 'NCIS: Los Angeles.'
Just looking at these two ladies makes us want to bring the "bob" cut back in style, and quite frankly, we can't get enough of these women. Edna was by far our favorite character in 'The Incredibles,' with her quick quips and big-eyed glasses, while Hetty (played by actress Linda Hunt) has a voice we've come to love. Fun fact: Did you know Hunt is also the narrator of the 'God of War' video games?
Do You Think Hetty + Edna Look Alike..? –

Leave a comment

.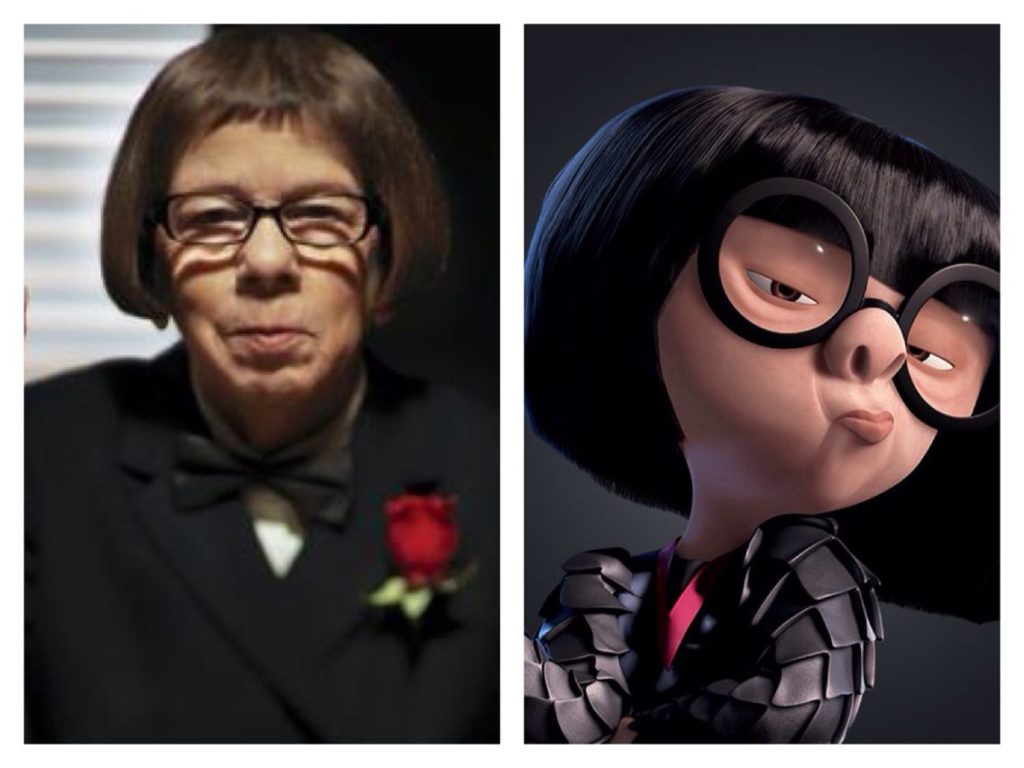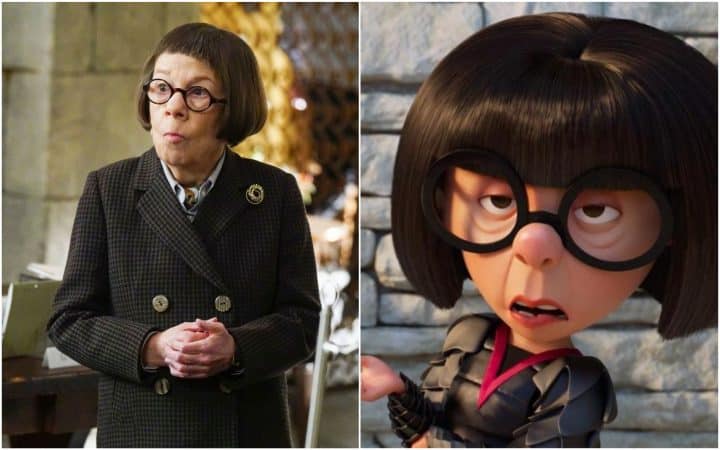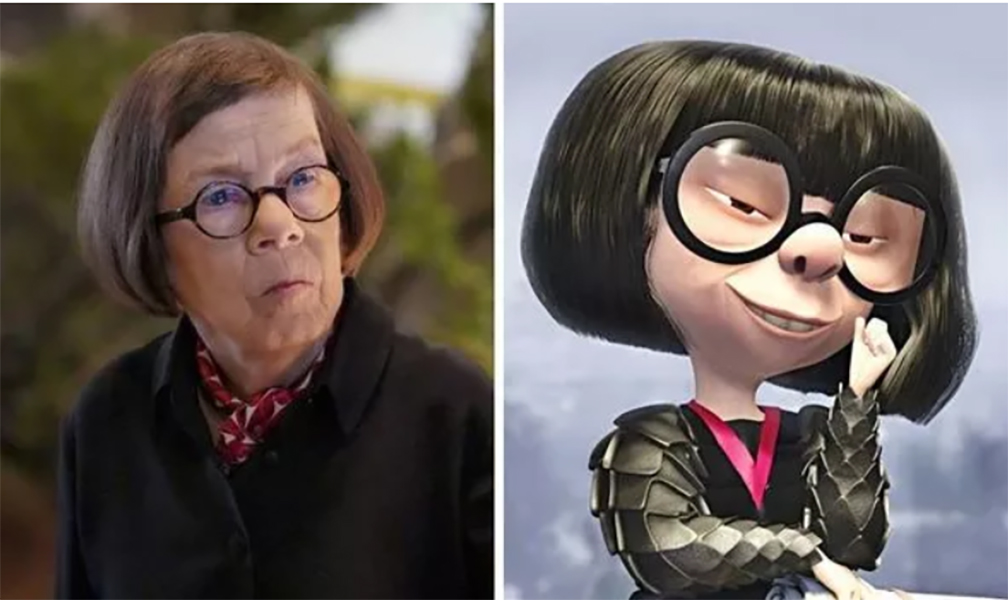 Here you can also find some photos of Cartoon characters vs. Their real life celebrity look-a-likes.