During the show's action-packed season 19 finale, NCIS star Brian Dietzen took over the CBS Twitter account and revealed how long he expects the hit cr1me drama to continue.
The long-running CBS drama has already been renewed for a 20th season, which will premiere later this year. NCIS star Brian Dietzen fielded questions from fans on the network's official Twitter page during the season 19 finale of Birds of a Feather to tease the next seasons of America's most popular primetime drama.
During his Twitter takeover, Brian hinted that the smash-hit series could continue for at least another 20 seasons.
While his on-screen team leader Alden Parker (played by Gary Cole) was thrown headfirst into a complex murd3r case, the actor best known as Dr Jimmy Palmer ran the CBS account.
NCIS has already been on the air for two decades, but after millions of viewers tuned in to Monday night's sh0cking cliffhanger, can they expect the show to last another 20?
"Can we lock in another 20 seasons for NCIS?" asked NCIS fan Rudra Upadhyaya.
"Well, I am currently running the CBS Twitter account," Brian joked in a video response.
"Which, I believe, legally means I am in charge of CBS until the end of the hour."
"So I'm now authorized to say yes, we've been renewed for another 20 seasons."
Unfortunately, Brian was unable to confirm whether or not NCIS will be renewed after its 20th season.
The series' popularity could easily sustain 20 more installments, with this year's episode averaging six to seven million viewers.
However, Brian later clarified that the series has only been renewed for one more season.
"That's obviously not the case at the end of the hour," he continued. "I think what we need to do here is make a pact."
He then pleaded with the show's legions of fans to keep watching, which will hopefully ensure that the series continues to air for many more years.
"You guys keep watching, and we'll keep trying to make really, really good shows," Brian added.
"And if we keep doing it, they'll have no choice but to continue picking us up."
"So, we're on season 20, and you want another 20?" We've made it halfway."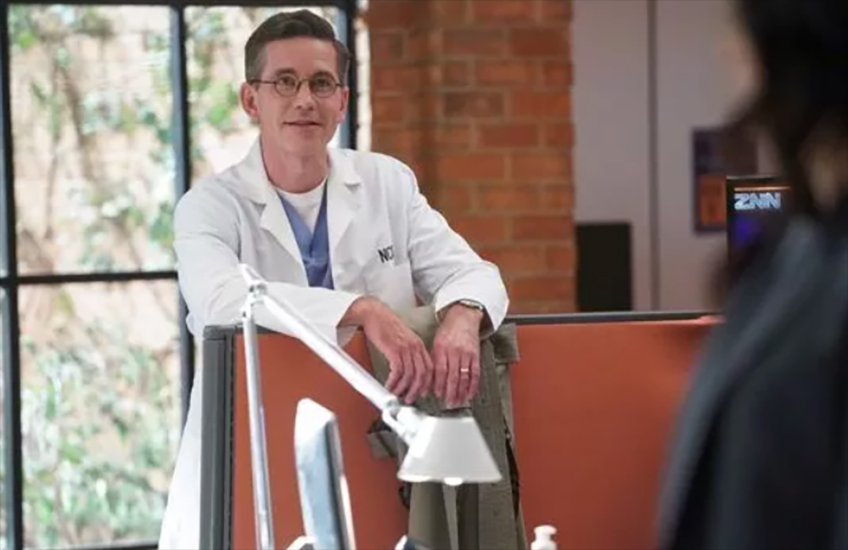 Parker is forced to make an impossible decision in the latest episode when the FBI begins falsely investigating him for fraud.
Although Parker is willing to turn himself in, the team realizes that if Parker is imprisoned, they will never learn the truth about their mysterious foe known as the Raven.
Instead, he decides to pack his belongings and flee, launching season 20 with a thrilling game of cat-and-mouse between Parker and the FBI.
The next season will almost certainly not be the last, but Brian and the cast appear eager to keep the lights on at NCIS HQ for a long time.
Related News – Be sure to get some more news when it comes to NCIS.