The NCIS premiere date of September 19 is still several weeks away. However, the cast of the popular CBS cr1me drama TV series NCIS is already back in character, filming season 20 episodes.
And, thankfully, these stars are giving us a few sneak peeks of the newest season here and there as we wait for new episodes this fall. Among these sneak peeks is a recent tweet from Diona Reasonover, who plays Kasi Hines on the popular series NCIS. And she invites her co-star, Brian Dietzen, who plays one of the show's fan favorites, Jimmy Palmer, to share the message.
Whoomp! There you have it! The NCIS Cast Is Back On Set, Sending Fans Messages Between Takes
NCIS star Diona Reasonover thanks NCIS fans – and the 1990s party band Tag Team – in a Facebook post on Friday, July 15.
"Tag team is back!" In a recent Instagram post, Diona Reasonover exclaims. It's a sweet message with a video clip…one that makes us eager to see Kasi and Jimmy work together again in the NCIS medical examiner's office.
Season 20 Has Brian Dietzen and Diona Reasonover Excited!
The clip begins with Dietzen and Reasonover greeting fans while dressed in their characters' trademark lab coats.
"Hey! Hi!" Reasonover says in the video as Dietzen looks at the camera.
"Hey, what's up?" says Dietzen. "How are you doing?"
As Reasonover informs fans that they have returned to the set, Dietzen moves in close, placing his head on his fists, pleased to inform them that season 20 is well underway.
"Season 20," Dietzen exclaims, as Reasonover concurs. "This is episode one," he adds.
Then Reasonover informs fans that because they are currently filming NCIS's 20th season, they will "do 20 questions." Reasonover also invites fans to participate in her Instagram comment.
"What would you ask the cast of @ncis cbs if you could ask them anything?" she asks in the post.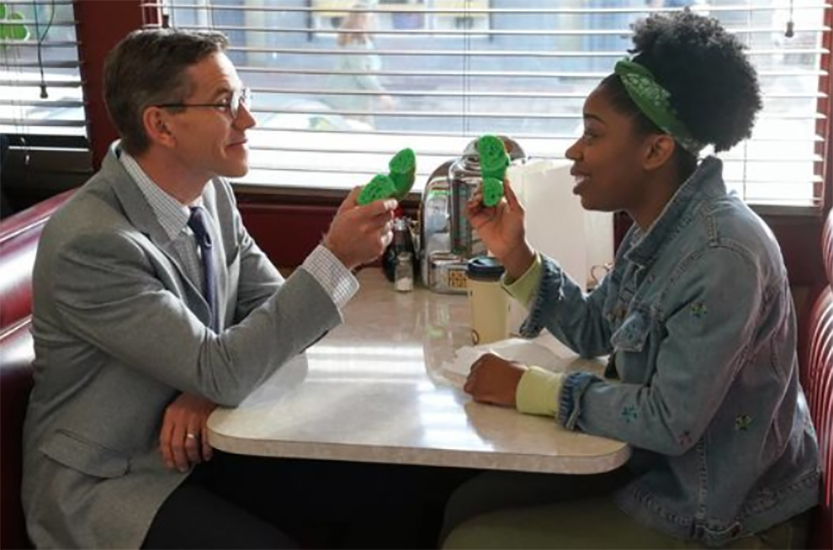 NCIS viewers have some burning questions.
This invitation is well-received by NCIS fans. One fan speculates that some familiar faces will return in the upcoming season.
"I'm so excited for season 20," a fan says.
"Will Gibbs appear in season 20?" they inquire, adding another question to the list.
"Will Tony return now that [Bull] is gone?" The question persists.
Another fan is simply inquiring about job openings and mentioning that they have some unique skills.
"Can I work as an extra?" One commenter makes a remark. "I have an excellent British accent!"
Related News – Be sure to get some more news when it comes to NCIS.