NCIS season 19 is set to give fans a huge sh0ck when episode 13 premieres later this month, featuring the return of a familiar face.
Breena Palmer (Michelle Pierce) sh0ck3d the NCIS fandom last year when it was revealed that Jimmy Palmer's (Brian Dietzen) wife had d1ed from c0r0nav1rus. After she d1ed off-screen, CBS viewers never got to say their final goodbyes to the character, leaving Jimmy's grief to play out for the rest of the season and into the 19th season. However, with episode 13 of season 19, The Helpers, on the way, new details have emerged that suggest fans may finally be able to say goodbye to Breena.
This is due to the fact that actor Pierce has been listed as a member of the guest cast for The Helpers, which will air on CBS on February 28th.
Pierce's upcoming appearance will be her first in the NCIS universe in seven years, as she last appeared in season 12 of the show.
The premiere of The Helpers is sure to be a big deal for the Palmers, not least because actor Dietzen wrote the episode.
While details on how Breena will return are scarce, it's safe to assume it'll be through flashbacks, she isn't the only Palmer clan member to make a surprise return.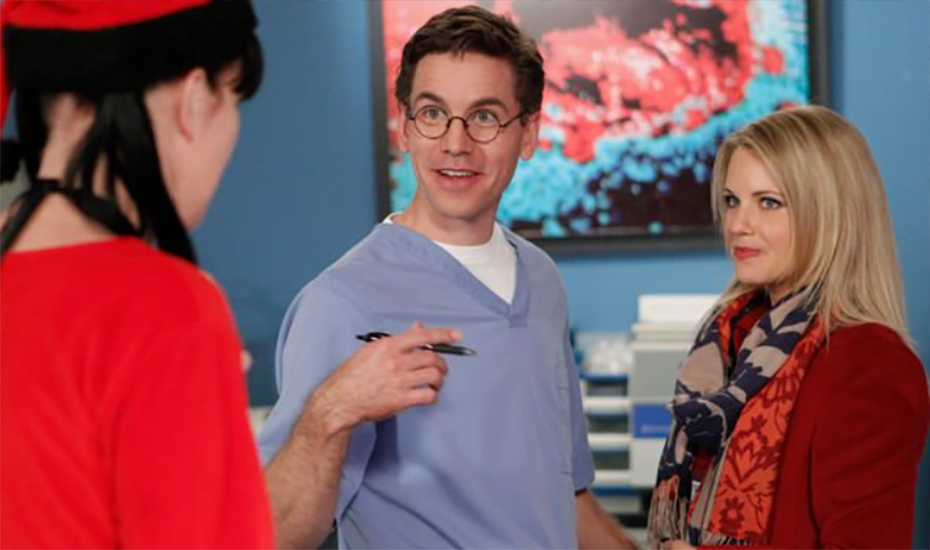 Victoria (Elle Graper), Jimmy's daughter, will make her first appearance on NCIS since she was a baby.
This will also be actor Graper's first appearance on the show, as she will be playing the character for the first time.
But what awaits Jimmy, Victoria, and the rest of the NCIS team? CBS has provided some insight into what to expect.
According to the synopsis for The Helpers, "while investigating the d3ath of an intruder at Quantico, Jimmy and Kasie (Diona Reasonover) are exposed to a lethal biotoxin."
"As they race to find the antidote, the NCIS team seeks the assistance of Dr. Carol Wilson (Meredith Eaton)."
"Also, Torres (Wilmer Valderrama) attempts to divert Jimmy's daughter, who has come to the office to spend the day with her father."
NCIS fans will also notice that Dr. Carol Wilson will return to the show for the first time since season 11.
While news of Breena's return will undoubtedly pique fans' interest, Dietzen has already done so by revealing a sneak peek of his on-screen daughter's return.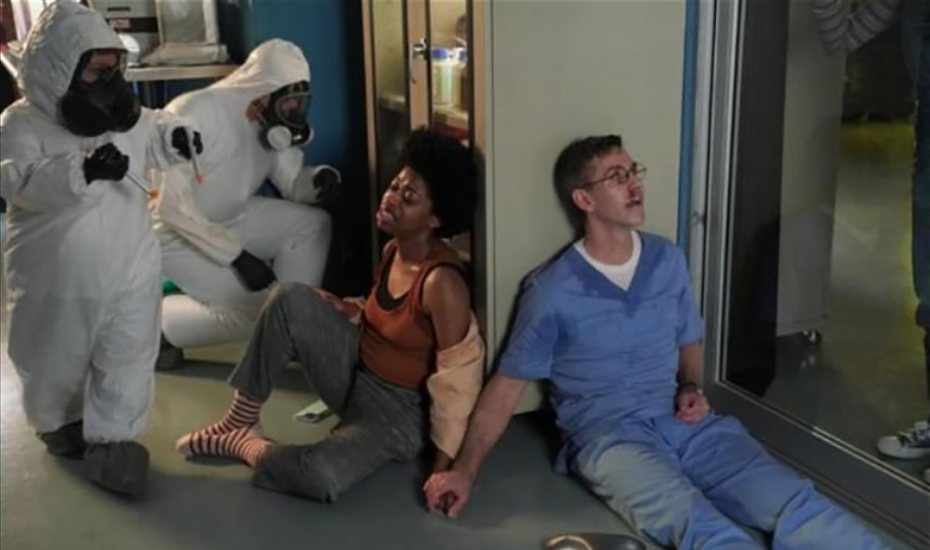 Dietzen took to Instagram and Twitter to share a photo of herself and Graper sitting behind the scenes in their NCIS crew chairs.
"Who's up for meeting Victoria?" Dietzen inquired in the caption, causing a frenzy among NCIS fans.
"This gives me all the feels," Instagram user @jamieruth3 replied, followed by a love heart emoji.
"OMG I'm going to cry," @selly1302 added, echoing @aninha 2303: "Oh my Lord!! Finally!! "I'm so excited to meet this little cutie!!" (sic)
In addition, the following guest stars will appear in the NCIS episode:
Michelle Pierce (Breena Palmer)
Elle Graper (Victoria Palmer)
Meredith Eaton (Carol Wilson)
Benita Krista Nall (Amanda Wright)
Patrick Bristow (Channing Elroy)
Eugene Prokofiev (Buggy a.k.a. Dennis Newton)
Dave Youngblood (Unknown Man)
Jack Jaco Pitchon (Dr. Yuri Pastov)
Kristin Witt (Soccer Mom)
Related News – Be sure to get some more news when it comes to NCIS.