Viewers' hearts sank when actor Mark Harmon announced his departure from the role of Leroy Jethro Gibbs, but Gary Cole is an excellent replacement.
Agent Alden Parker (Gary Cole), a newcomer to NCIS, has proven to be the ideal replacement for the show's long-running character, Leroy Jethro Gibbs. When actor Mark Harmon announced his departure from the CBS show in 2021, viewers' hearts sank. Special Agent Gibbs first appeared in the NCIS pilot episode "Yankee White" and has been an integral part of the show's storylines ever since, so the announcement of a new team leader sparked controversy—both on and off-screen.
On the surface, Leroy Jethro Gibbs is NCIS; not even Michael Weatherly's Tony DiNozzo could take his place. Harmon has not only appeared in the procedural drama since its inception, but he is also an executive producer on several episodes. His final episode in season 19, episode 4, "Great Wide Open," coincided with the proper introduction of Agent Parker, who first appeared in season 19, episode 2, "Nearly Departed," as an FBI agent sent to arrest Gibbs. Instead, they formed an odd alliance, possibly based on their shared experience working in the field, in which Parker sided with Gibbs against the agency's orders.
Despite being perceived as an antagonist at first, Alden Parker brought a surprisingly refreshing dimension to NCIS from the moment he appeared. In many ways, he's more laid-back and casual than Gibbs, but he's just as focused on getting the job done. During an interview, Gary Cole confirmed that Alden Parker was not going to replace Gibbs, saying, "Part of my job description is to get comfortable, whatever that takes." I'm not attempting to imitate [Gibbs]. That distinction was made by the writers." (Image courtesy of TV Insider.) This acknowledgement is crucial to his character's success and likeability, and it's why he's proving to be the ideal kind of Gibbs replacement on NCIS.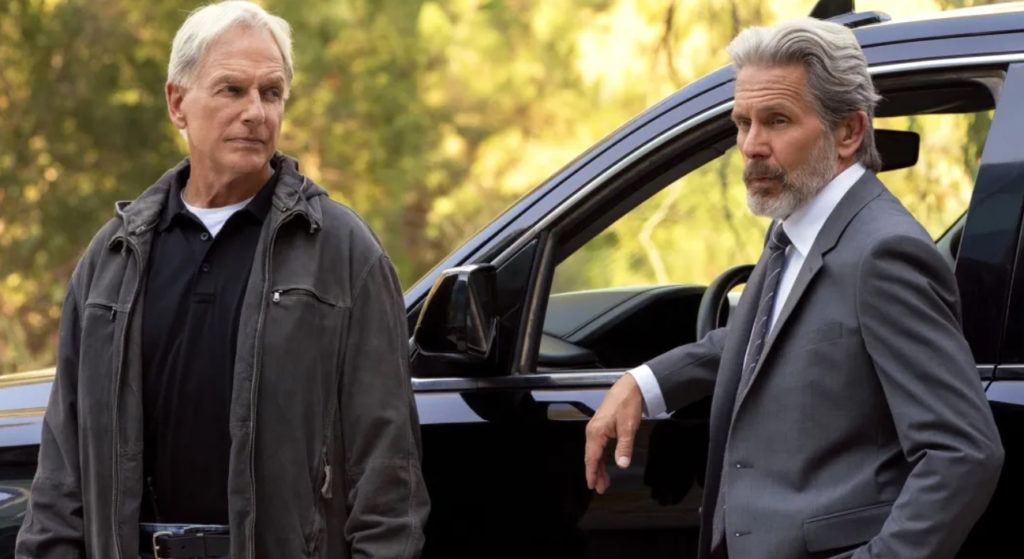 Parker has filled a growing void in NCIS by subtly introducing humor. Jimmy Palmer (Brian Dietzen) has been known to insert this into conversations, particularly with Gibbs and Donald "Ducky" Mallard (David McCallum). However, those two are no longer series regulars, and Jimmy has recently taken on some more serious storylines. So it's nice to see Parker picking up some of the slack, such as with dry jokes about whether the team ever uses the restroom.
There is enormous potential to keep the momentum of NCIS's personal storylines going with Agent Parker, as viewers have recently seen with Dietzen, who transitioned from NCIS guest star to writer. Parker is unknown to audiences, but he has already swayed the opinions of both his teammates—including Nick Torres (Wilmer Valderrama) and Timothy McGee (Sean Murray)—and viewers. Furthermore, it's difficult not to like someone who has been personally endorsed by none other than Special Agent Gibbs himself. This recommendation provided Parker with the ideal starting point for overcoming his critics.
While Agent Parker, like any other character, will never be universally adored, he is settling into the team without stepping on any toes. The fact that he isn't attempting to be Gibbs is precisely why he is the ideal replacement for him. His demeanor is a perfect counterpoint to Gibbs' quiet, intense demeanor. The show's writers are astute enough to realize that there will only ever be one Special Agent Gibbs. Furthermore, while NCIS provided Gibbs with the perfect legacy, there is always the possibility that he will return at some point in the future—exactly what all NCIS fans are hoping for.
Related News – Be sure to get some more news when it comes to NCIS.