Michael Weatherly, star of NCIS, has confirmed that his new CBS series Bull will end after six seasons, but could his newfound freedom lead to another appearance on the show that made him famous..?
Michael Weatherly played Agent Anthony DiNozzo in the hugely popular CBS cr1me drama for 13 seasons. Later, he took on another iconic role as Dr. Jason Bull in another successful series for the US network, but Bull's recent cancellation has sparked more rumours of a return to NCIS.
After CBS announced that Bull would be ending later this year, the NCIS favorite has confirmed that he has already begun work on a new project.
Michael, a TV favorite, took to Twitter on Tuesday to tease the next steps in his career.
He confirmed in a new video that he will be showcasing his acting, directing, and musical projects on his own website.
"This is a message inviting you to michaelweatherly.com," he wrote to his 464.5k Twitter followers.
"I'm hoping to be able to post a movie I directed as well as some music I made with some friends that you might find interesting."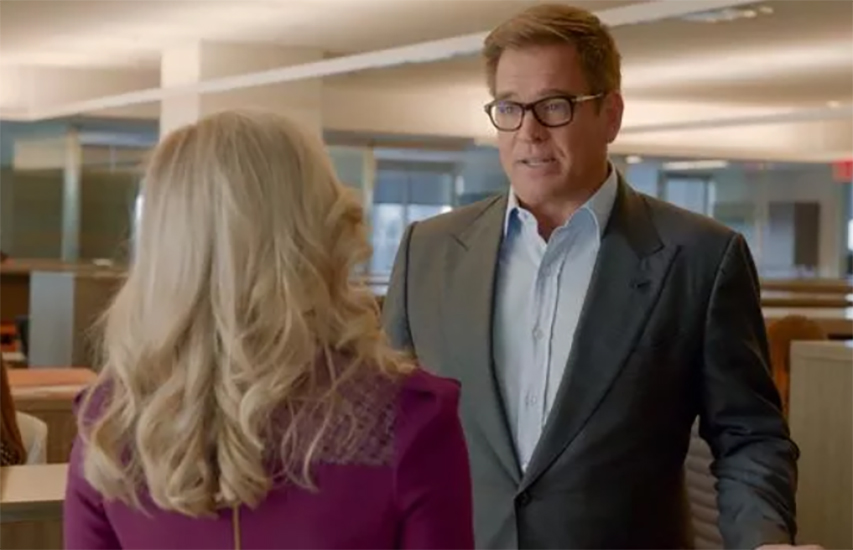 Michael, who is best known for his work in front of the camera, has also dabbled in directing during his time on NCIS and Bull.
Fans can also look forward to hearing more musical projects from the television star on his own YouTube channel.
"Anyway," he continued, "it's a nice snowy morning, so I thought I'd share it with you."
The star also requested assistance from his fans to ensure that the site looked its best.
"I'll take any recommendations on font and color types as well, because it's new," he added.
Michael has worked as a director and producer in addition to his long-running role on NCIS.
Jamaica Man, his most recent film, tells the story of Nigel Pemberton, a British expat living in Jamaica.
According to the website's synopsis, "Michael wanted to document Nigel in his natural environment because he knew he was a rare bird."
"He based the film's look and feel on the classic coffee table book aesthetic." He was influenced stylistically by the films of Werner Herzog, Michael Haneke, and Stanley Kubrick."
He also produces the Mata Hari Drama Series Project and the Little Women television film for The CW through his own production company, Solar Drive Productions.
Michael's latest update has fueled speculation about the actor's eventual return to NCIS.
Both Agent DiNozzo and Ziva David (played by Cote de Pablo) left the show several years ago, but Ziva returned for a recurring guest appearance at the end of season 16.
With Bull coming to an end later this year, Michael may be able to use his free time to finally continue the story of his most iconic character.
Fans will be eagerly anticipating his return to screens, whether it's an NCIS reunion or a brand new TV project, as he is also known for his role as Logan in Dark Angel.
Related News – Be sure to get some more news when it comes to NCIS.