Michael Weatherly seems to have found success at every turn. With the odds against him, he defied his parents and turned to acting, and has now become one of TV's most popular actors of recent years with a starring role on one of TV's longest running series. He may not be on NCIS anymore, but he still has a ton of loyal and passionate fans who can't wait to see where his career takes him next. For now, check out 9 things you never knew about the talented star:
9. Musical
Michael Weatherly is a charming, funny, and a talented actor, but he is also musically inclined. At a young age he learned to play the piano and guitar and once even played in a band. After first moving to L.A. and struggling to land well paying acting jobs, Weatherly actually played the guitar in subways to earn extra money. He then became a full fledged recording artist when he provided the songs "Bitter and Blue" and "Under the Sun" on the two soundtracks for NCIS.
8. James Bond
While many people are huge fans of Michael Weatherly, it turns out he is a huge fan of James Bond. He has been obsessed with the character from a young age and even joined the official Bond fan club in 1979. Thanks to his own passion for the character and the loyalty of his fans, soon after Daniel Craig revealed he would not be returning as 007, many fans took to social media to insist that Weatherly be the next to take on the iconic role.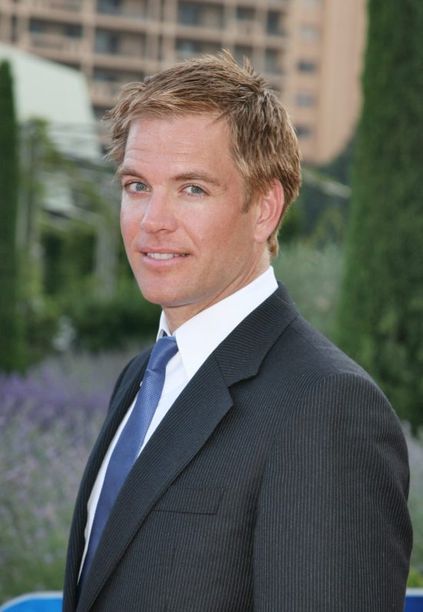 7. Early Life
Michael Manning Weatherly, Jr. was born on July 8, 1968 in New York City to Patricia O'Hara and Michael Manning Weatherly, Sr. He was raised in Fairfield, Connecticut, where he attended the prestigious Fairfield Country Day School and then graduated from Brooks School in Massachusetts. He went on to attend Boston University, Menlo College and American University, but ended up dropping out of college to fully pursue his love of acting.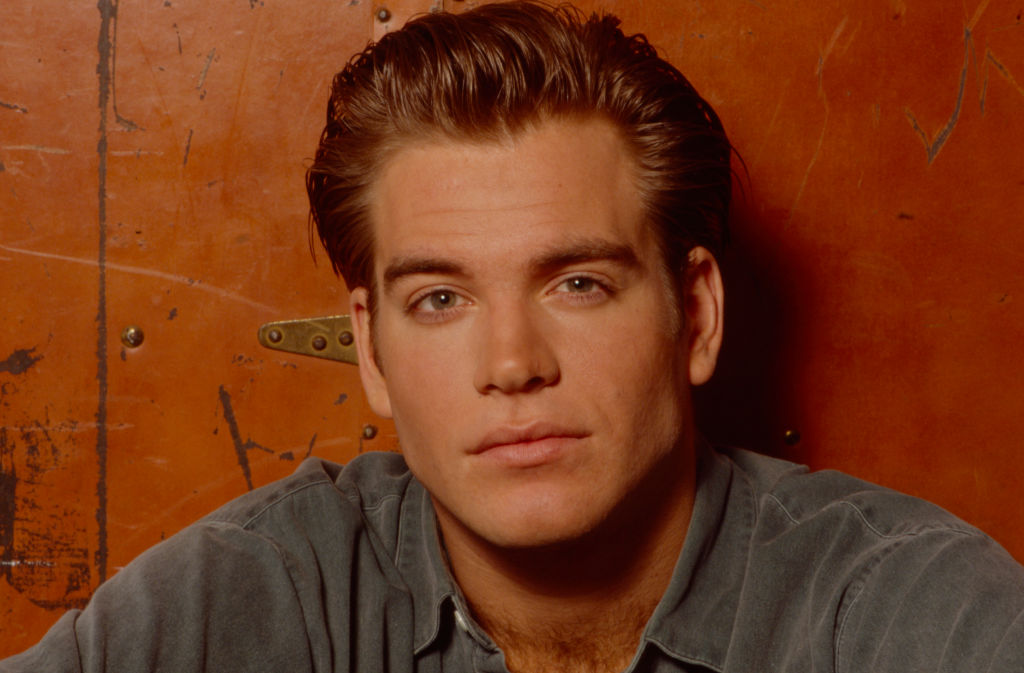 6. Mistaken Identity
Despite becoming one of TV's most popular actors thanks to his long running role as Anthony DiNozzo on NCIS, not everyone seems to know who Weatherly is. In an interview, the actor hilariously described a time when he was mistaken for actor Sean Patrick Flanery. "[It was ] in Planet Hollywood, Vancouver, 1998. And they were like, 'What are you having?' I'm like, 'hamburger, bottle of wine, french fries, calamari, maybe a salad and, can I have a friend come?' Cause I had feeling it was going to be free, and you know what? Thank you, Sean Patrick Flanery. Free lunch."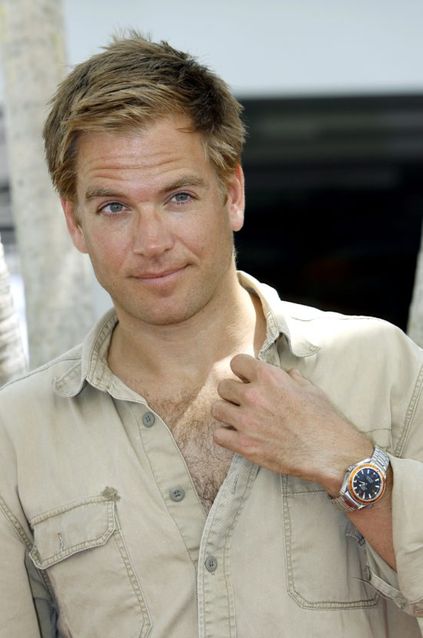 5. Early Jobs
Along with playing in a band and playing the guitar in subways for extra money, Weatherly took on many odd jobs to get cash flow before becoming a top paid TV actor. He worked as a shoe salesman, delivered pizzas, did some songwriting and even worked in the videotape library of ABC where he logged and carted around the reels of videotape.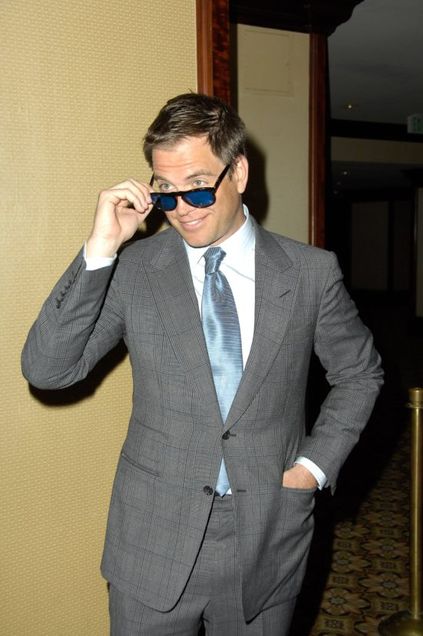 4. Being Anthony DiNozzo
After spending 13 years in the role of Special Agent Anthony DiNozzo, many fans have come to know Weatherly as his iconic character, and as it turns out there are some similarities. When Weatherly dropped out of school in order to become an actor, he was cut off from his family fortunes because his parents were not happy with his decision, and the story was written into the backstory of DiNozzo on NCIS. Now that the story has become somewhat of a legend in NCIS lore, Weatherly and his family have clarified that it wasn't the end of his relationship with his parents. "His father was like, 'I'm cutting you off!' But I felt he could try it. It's an attitude, and his is so positive," Michael's mother Patricia explained. Weatherly added, "At no point did he ever cut me out. He just wanted me to earn my way in the world."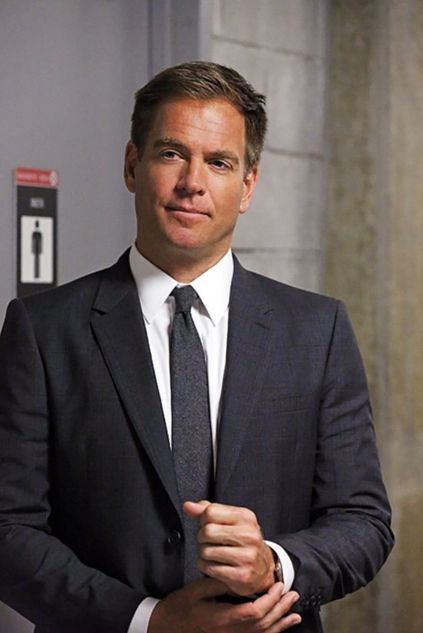 3. Leaving NCIS
After 13 years in a starring role, Weatherly shocked fans with his abrupt exit from NCIS. While many were devastated, he explained that changes in his own life as well as the exit of his co-star Cote de Pablo led up to his decision to leave. "Their great dynamic, the badinage and sparring and flirting between Tony and Ziva and how they would swing from siblings to near lovers and back to buddies, that was gone, and then I got to the point where I felt I'd stayed at the party for too long. I would look around the room and other people were really in sync and having fun. The show was a huge success, but I just suddenly realized that I probably had other things that I should be doing. And the wanderlust set in. I directed a documentary. I have a production company. And I wanted to spend time with my family."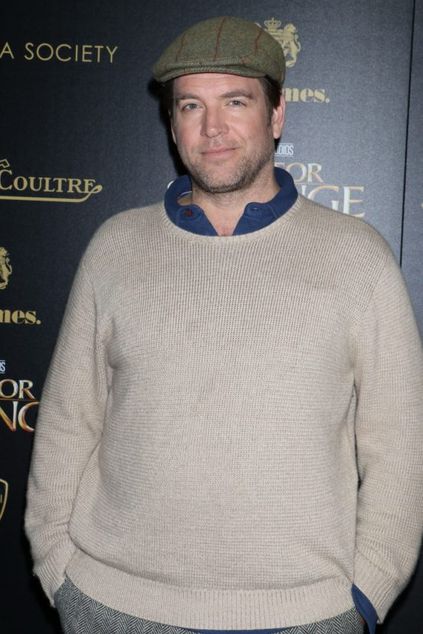 2. Personal Life
In February of 1995, Weatherly married his first wife, Amelia Henle, who he co-starred with in the series Loving, later called The City. In 1996, the pair welcomed their only child, son August Manning Weatherly and only one year later the couple divorced. Then, the actor famously dated his Dark Angel co-star Jessica Alba and the pair eventually became engaged in 2001, but called off their engagement and relationship in August of 2003. After years of focusing on his career, everything changed when he met doctoral student Bojana Jankovic in a Vancouver bar in 2007. For their first date, Weatherly took Jankovic to Paris. On September 30, 2009 the pair were married and in 2012 welcomed their first child together, daughter Olivia, and one year later welcomed their son, Liam.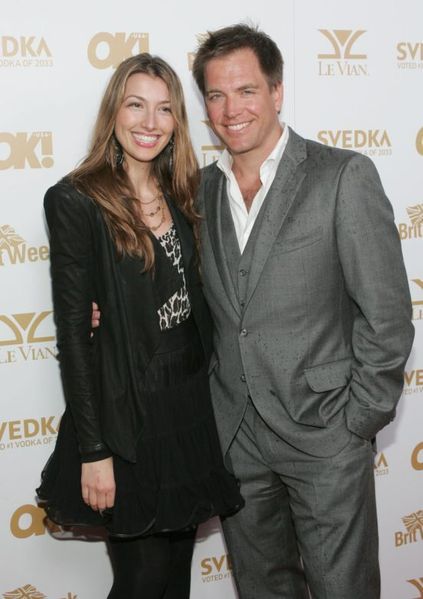 1. Net Worth
Michael Weatherly landed his very first on-screen role in the early '90s, and appeared in shows such as The Cosby Show, Guiding Light, Charmed, and Star Trek: Deep Space Nine. After many smaller roles, he was cast as Logan Cale in Dark Angel and one year after it was cancelled landed his major role on NCIS. While fans were devastated at his exit from the beloved series, he jumped right into another leading role with the series Bull. Now, Weatherly has an estimated net worth of $25 million and has an annual salary of about $10 million.