NCIS will be returning for season 19 later this year but will this be Ducky Mallard's last series?
NCIS season 18 ended on a cliffhanger last month with Leroy Gibbs' (played by Mark Harmon) job on the line and future hanging in the balance. There are only a handful of original cast members left, including Gibbs and David "Ducky" Mallard (David McCallum). Last time around, there was concern around Ducky's fate in the CBS drama.
Will NCIS season 19 be Ducky's final series?
A picture of the majority of the NCIS cast dressed in black, standing in what appeared to be a graveyard, was released nearing the end of series 18.
There was no sign of actor McCallum though so fans started questioning Wilmer Valderrama's Instagram post.
Fortunately, it wasn't Ducky who had d1ed so viewers were able to breathe a sigh of relief as he was spared.
He remains an important part of the show, despite only making appearances from time to time.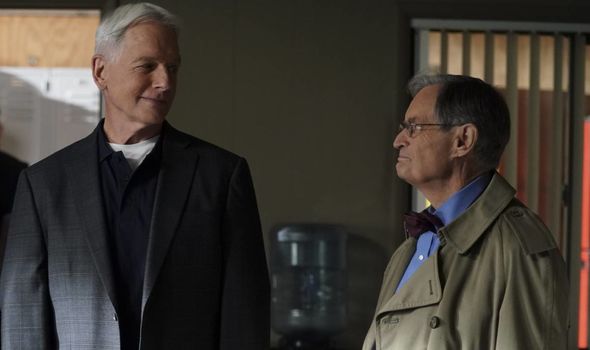 Ducky was the chief medical examiner for many years but in March 2019, he wanted to retire.
He handed in his resignation to Director Leon Vance (Rocky Carroll) but had some reservations on what he was going to do next.
This is when the team came up with the idea of Ducky becoming a part-time historian so he could help out whenever they called upon him to do so.
The reason behind this move was really because actor McCallum didn't want to spend as much time on set.
The 87-year-old tweeted: "I am delighted to say that I have reached an agreement with CBS for Dr. Donald Mallard to stay with NCIS for Season 16.
"Once again it will be a limited schedule. That arrangement will allow me to spend time with Katherine, our children, six grandsons and Nickie."
As far as Express.co.uk is aware, no changes have been made to this agreement ahead of season 19 starting.
There has been no talk of Ducky making an exit during the next series or afterwards, if NCIS is given another season.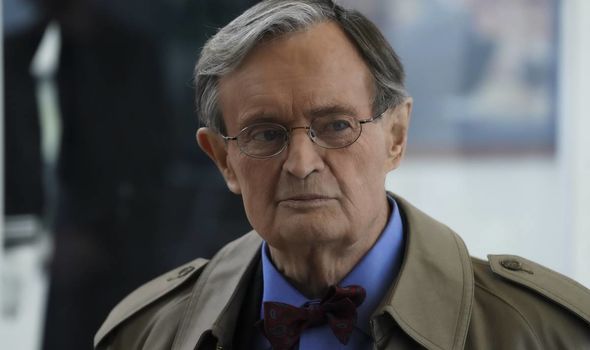 Ducky isn't the only star now to have opted in for a part-time role on the show.
Actor Harmon has been NCIS' leading man from the very beginning but it's been widely reported that his role will also be reduced.
This has been weaved into the drama with Gibbs being suspended after beating up a man involved in dog trafficking.
In the season 18 finale, Gibbs also faked his d3ath after he and journalist Marcie Warren (Pam Dawber) were tracking down a serial k1ller.
NCIS will be back for new episodes later this year after CBS renewed the show in April.
Season 19 is going to start on September 20, changing the show's usual time slot from Tuesdays to Mondays.
This is so NCIS can act as a backdoor pilot to new series NCIS Hawaii which will also be shown on Mondays.
Related News – Be sure to get some more news when it comes to NCIS.