The season 19 winter finale of NCIS aired in early December, but the holiday break won't last long. New episodes of the CBS procedural will premiere in early January. When the show returns, they'll bring back another fan favorite.
On December 6, 'NCIS' aired the season 19 winter finale.
NCIS fans last saw a new episode on December 6, when the ninth episode of season 19 — "Collective Memory" — aired. The winter break will be brief, however, as CBS has episode 10 "Pledge of Allegiance" scheduled for Monday, January 3, 2022.
The episode description reads, "NCIS is called in when Navy Chief Warrant Officer Rafi Nazar (Artur Zai Benson) is suspected of attempting to sell stolen classified Navy software used to pilot combat drones."
Brian Dietzen is working on a new episode.
Brian Dietzen, a longtime series regular, will write an episode for the second half of NCIS season 19. Since season one, he's played medical examiner Jimmy Palmer. However, this is the first time the actor has received a writing credit on the show.
"In a word… grateful," Dietzen captioned an Instagram post from Nov. 25 that showed him holding his script. "You guys, I got to write a script for @ncis cbs with my pal @mostxsw [writer/executive producer Scott Williams], and it's been a fantastic adventure so far."
Dietzen did not disclose the title of the episode he wrote. However, the photo he posted featured his script, which was labeled with the episode number "1913." This corresponds to Season 19, Episode 13, with an expected air date of late January or early February 2022. However, no specific broadcast date for that episode has been announced.
Meredith Eaton, a fan favorite on 'NCIS,' is returning.
According to TV Insider, Meredith Eaton will reprise her role as immunologist Carol Wilson in the episode Dietzen wrote. She previously appeared in three NCIS episodes, beginning with her introduction to the team via Abby Sciuto (Pauley Perrette) in the season 7 episode "Faith." Her most recent appearance was in season 11's "Homesick."
Dietzen and Wilmer Valderrama (Torres) announced Eaton's return on Instagram. Valderrama shared a video, and Dietzen shared a photo of himself with Eaton.
"Every now and then, you get to write something for television." "And sometimes that means you get to see friends you haven't seen in a long time," Dietzen wrote. "I'm so glad you're here, @themereaton!"
The cast and crew are 'overjoyed' to see Meredith Eaton return.
The cast and crew of NCIS are "beyond excited" to be able to work with Eaton again, according to showrunner Steven D. Binder. He praised the "amazing" actress, saying she "brings wonderful energy" to the show.
"Since her last appearance in Season 11, we've been itching to have her back whenever her schedule allowed," Binder explained. "And now, with the team desperately in need of an expert immunologist, who better to come and save the day than Meredith's beloved 'Carol Wilson?'" "The only real question is whether she will arrive on time."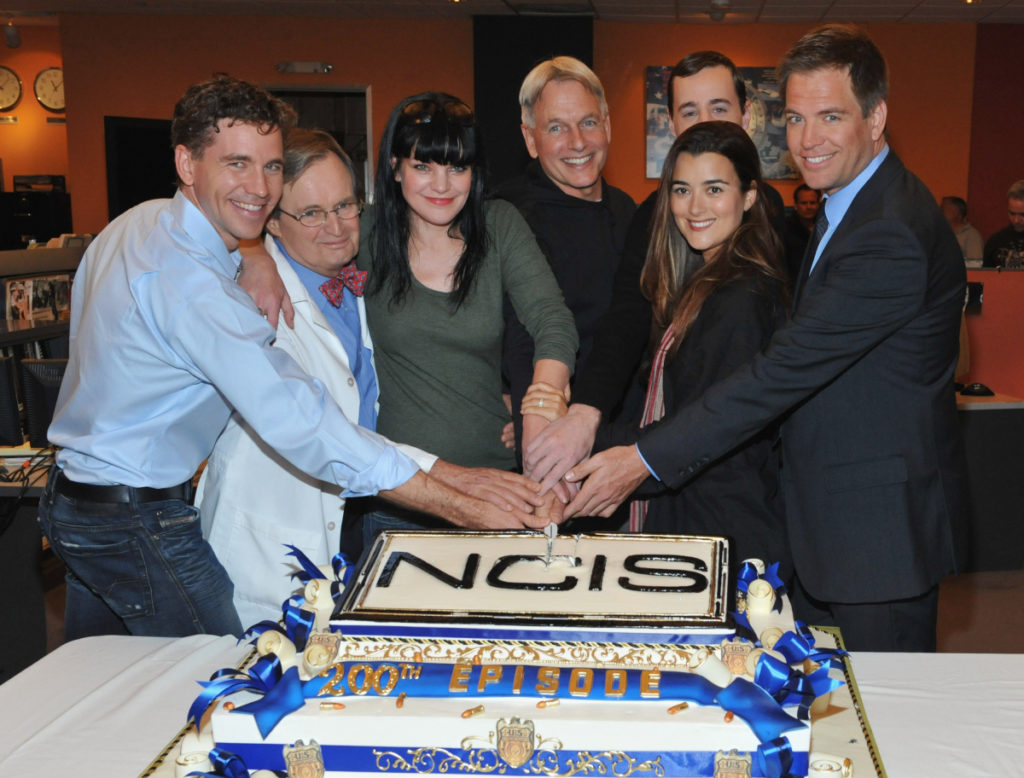 'NCIS' has returned to a tried-and-true formula.
Season 19 of NCIS has been an eventful one. They added two new series regulars, Alden Parker (Gary Cole) and Jessica Knight (Katrina Law). In episode 4, TV's most-watched drama also said goodbye to Mark Harmon's Leroy Jethro Gibbs.
Binder says that now that Gibbs' storyline has concluded, they will return to their familiar "case-of-the-week" formula, which features "interesting cases without any overarching arcs."
"Out of 400-plus episodes, 360 are described that way," Binder said. "But we haven't been doing that for a while, so I think it's time for us to sort of regroup and get back to telling good mysteries of the week with interesting characters, interesting stories, emotional hooks, and a satisfying ending."
Related News – Be sure to get some more news when it comes to NCIS.