VANESSA LACHEY will be starring as the NCIS franchise's first-ever female lead in the upcoming spin-off.
The NCIS universe will be expanding once again as CBS has given the green light for NCIS Hawaii. The news came out of another spin-off earlier this year, just as it was announced that NCIS New Orleans had been axed. But it seems like it is full steam ahead for NCIS Hawaii with a trailer out promoting the exciting new series.
What do we know so far about Jane Tennant?
CBS released the trailer this week which starts off with various NCIS characters, including Agent Gibbs (played by Mark Harmon), Callen (Chris O'Donnell) and Ellie Bishop (Emily Wickersham) stating "NCIS" as they embark on their investigations.
Among several clips from both NCIS and NCIS Los Angeles, the captions read: "The #1 series in the world gets a new lattitude."
Actress Vanessa Lachey, who is probably best known for working on Entertainment Tonight and Total Request, then appears on screen shortly after.
She introduces herself and says how she recognises the importance of her role in the NCIS franchise.
Lachey says: "Hey, I'm Vanessa Lachey and I am playing Jane Tennant on NCIS Hawaii.
"I am the first female lead of the NCIS franchise and I don't take that lightly.
"And I'm excited to bring a different layer to this role and hopefully inspire this next generation of young girls and women."
The 40-year-old actress and presenter goes on to give more details about her character and what fans can expect from Jane.
Lachey continued: "My character Jane Tennant is the Special Agent in charge of NCIS.
"She is the mother of a 15-year-old boy and a nine-year-old girl and that is real life, juggling life and love and work."
Jane is a single mum who is in charge of NCIS Pearl Harbour, having risen through the ranks and thrived, despite it being a male-dominated profession.
No information has been released yet of Jane's previous relationship with the father of her children but this is bound to be explored when NCIS Hawaii starts.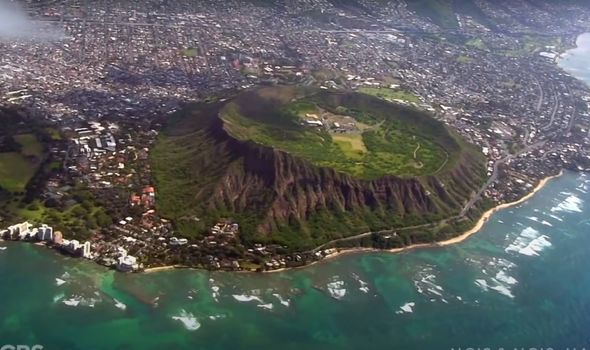 Jane has been described "as diplomatic as she is hard-charging" who has worked hard to get her foot in the door, let alone lead her own team at NCIS.
She has been able to do so though through confidence and strategy in equal measures.
Lachey added: "I obviously know the first layer that most people know when they pass through and you see the beautiful waters and the beaches but what I'm interested to show is the depth to the people of Hawaii.
"There's so much beauty there, there's so much culture there and hopefully I can portray that to everyone and show the beautiful side of Hawaii."
Related News – Be sure to get some more news when it comes to NCIS.