There are numerous procedural dramas on television, ranging from "Law & Order" spinoffs to "CSI" spinoffs. But "Blue Bloods" isn't like that. According to CBS, this CBS drama follows the Reagan family as they navigate the ups and downs of not only being deeply embedded in the New York City justice system, but also the dramas that come with being a family. Frank Reagan, played by Tom Selleck, is the family patriarch and the police commissioner. Danny Reagan, an experienced detective, is played by Donnie Wahlberg, and Erin Reagan, an assistant district attorney, is played by Bridget Moynahan. There's also Frank's father, Henry Reagan (Len Cariou), and a slew of other characters.
Naturally, the large and loud Reagan family has many arguments about police work and cases, but the show also has a lot of romantic drama. For example, Jamie Reagan and her partner Eddie Janko finally married after years of sexual tension. But what about the actors who play the Reagans? These are the real-life partners of the "Blue Bloods" cast.
Jillie Mack, the Cats actress, is Tom Selleck's wife.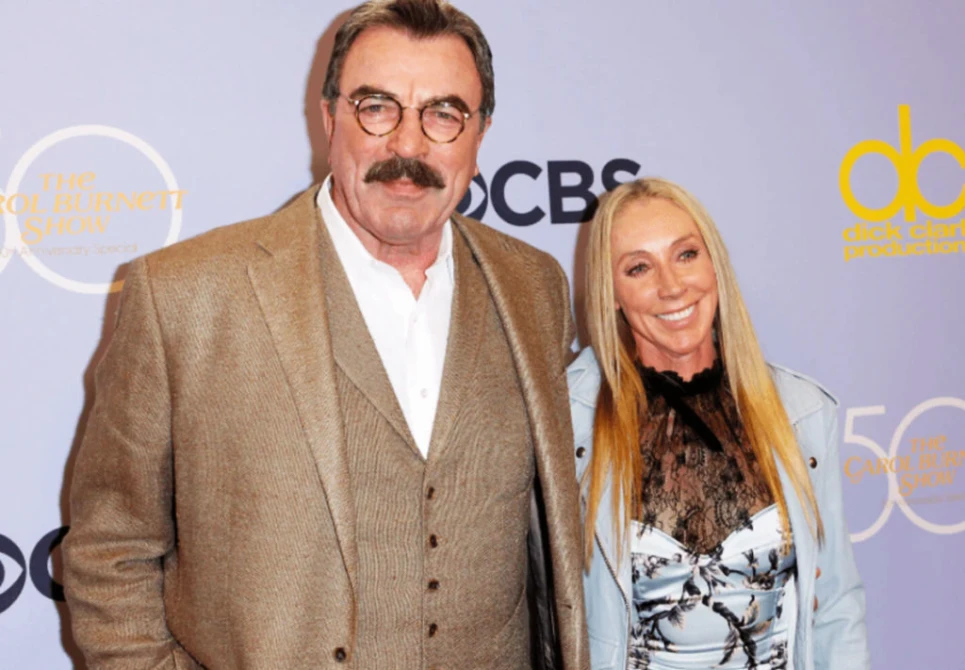 Tom Selleck, who plays Frank Reagan on "Blue Bloods," has been married twice. In 1971, he married model Jacqueline Ray, according to AARP the Magazine. Despite the fact that Selleck adopted her son, the couple divorced ten years later. Selleck was fortunate to meet his current wife in 1984. Selleck told AARP that he was in London when he saw the musical "Cats," went backstage, and was taken aback by Jillie Mack because, as he put it, "she looked pretty good in a leotard." Though it took a few more theater tickets for the "Magnum P.I." actor to summon the courage to go on a date with Mack, their romance blossomed. Three years later, Selleck and Mack married and had a daughter named Hannah.
Selleck and "Macksy," as he affectionately refers to her, now live on a ranch in Ventura, California (as per People). Mack didn't like the ranch at first, but she was willing to go to any length for her beloved husband. "It was such Tom's wisdom," she told AARP. "He knew he had to reclaim his anonymity, to replenish his soul."
Bridget Moynahan met businessman Andrew Frankel and fell in love.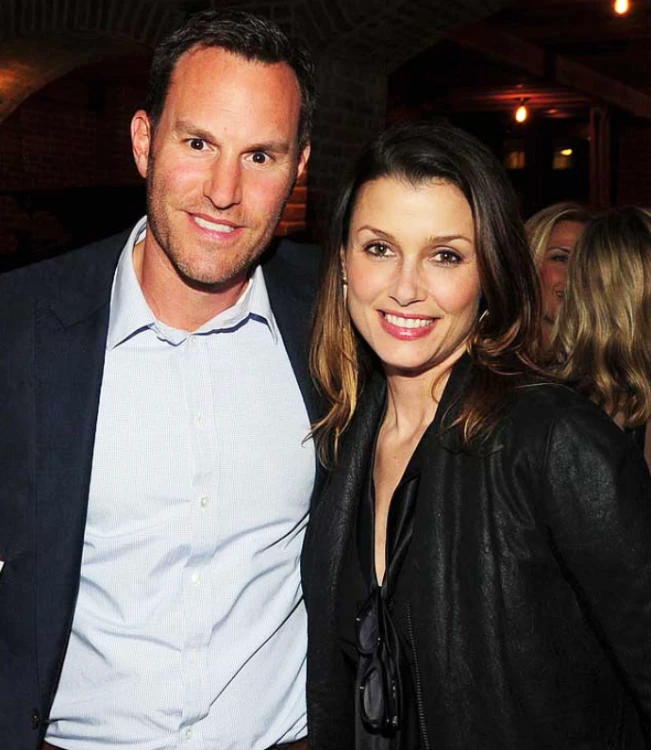 Bridget Moynahan has made headlines for more than just her role as Erin Reagan on "Blue Bloods." According to Us Weekly, the actress was also well-known for publicly dating and then publicly splitting from football pro Tom Brady, and then announcing she was pregnant with his child a few months after their breakup. After all that Brady drama, Moynahan's love life saw a wonderful rebound when she met her now-husband Andrew Frankel "through a friend," according to People. According to the magazine, Frankel is the co-president of Stuart Frankel & Co., "a Wall Street institutional brokerage firm."
On October 17, 2015, the "Blue Bloods" actress and the successful businessman married at Wölffer Estate Vineyards in Sagaponack, New York. Their wedding planners told People, "They wanted a cool vibe and great energy." "They wanted the evening to feel more like a big family dinner party than a wedding. It was all about ease and simplicity." Hopefully, the couple keeps that vibe going, especially with their blended family of boys, which includes Moynahan's young son, Jack, with ex Tom Brady, and Frankel's three sons.
Andy Cohen played a role in Donnie Wahlberg's marriage to Jenny McCarthy.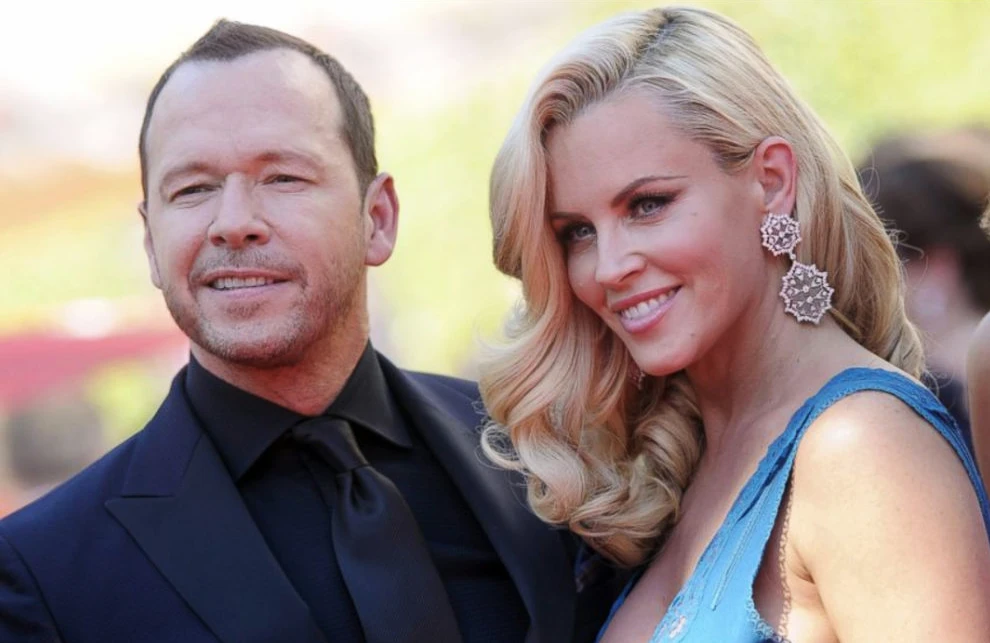 Donnie Wahlberg, a "Blue Bloods" star and New Kids on the Block member, met his wife, Jenny McCarthy, in a very Hollywood way. The actor shared the story on Instagram. He captioned a photo of them from when they first met, "Our first encounter was on ['Watch What Happens Live,'] where Andy [Cohen] begged me to ask Jenny out. No, I didn't." Whoops! Fortunately for Wahlberg, McCarthy later invited him to appear on her VH1 talk show "The Jenny McCarthy Show." According to People, the interview became quite steamy, and the pair even lay down on the floor to discuss their sexual preferences.
According to People, the celebrity couple married in 2014 and formed a blended family with three sons from previous relationships, so they must have liked what they heard. McCarthy is especially thankful for her and Wahlberg's friendship because her son, Evan, has autism and she was concerned about raising him alone. "Donnie has been incredible," she said to Fox News. "I feel like I can't ask for anything else now that I've found the love of my life for me and Evan has found a stepfather in his life."
Steve Schirripa and his wife enjoy having lazy days. Sundays
From Bobby on "The Sopranos" to Detective Anthony Abetemarco on "Blue Bloods," Steve Schirripa has played a variety of roles (via IMDb). Some may argue that his favorite role of all time is "husband." According to The New York Times, the Brooklyn native adores his wife, Laura, and their two daughters, Bria and Ciara, and credits his wife with getting him his famous role on "The Sopranos." "It was my wife who pushed me," Schirripa told Esquire. "'You're only happy when you're doing this, go back,' she said. Because I didn't want to spend the money to fly myself up and out. But I did it, and luckily everything worked out."
And it worked out. Schirripa and his wife, according to The New York Times, are now living their best lives in Manhattan. When he isn't filming new episodes of "Blue Bloods," they spend their Sundays doing things that are uniquely New York, such as going for long walks and reading the newspaper, or grabbing lunch at beloved local eateries.
Vanessa Ray married musician Landon Beard in a small ceremony.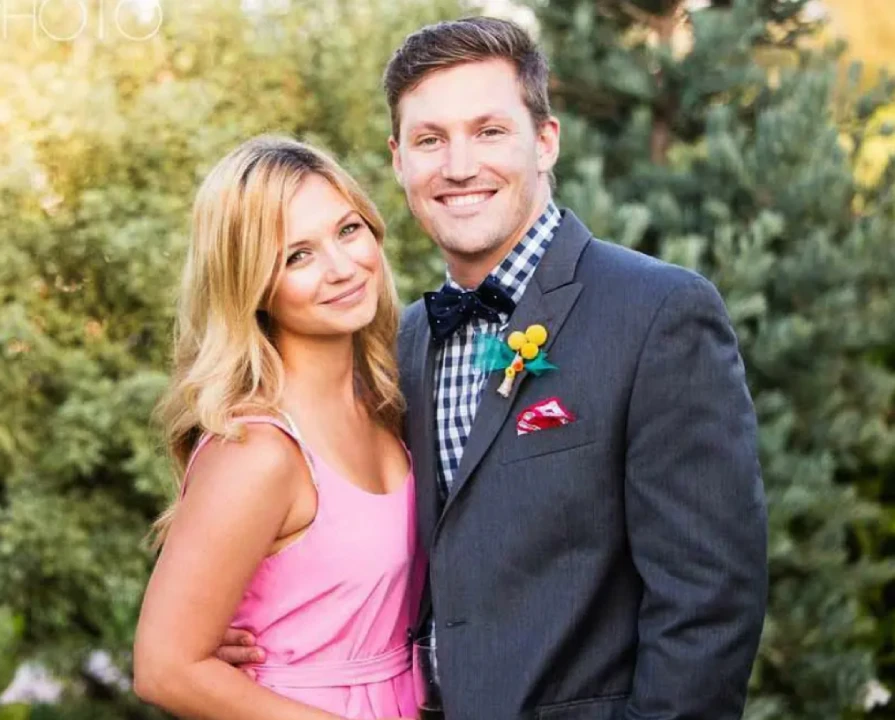 Eddie Janko, Vanessa Ray's character on "Blue Bloods," found true love in Jamie Reagan, her partner (via CBS). Ray, on the other hand, found his happily ever after in real life with musician Landon Beard. The couple met during a rehearsal, according to Hola! magazine, and Beard continued to sweep her off her feet when he romantically proposed in 2015. "He convinced me to go for a walk in the freezing cold to one of our favorite spots — Pier 84 — on the Hudson River," the "Pretty Little Liars" actress told the publication. "I could feel his heart pounding even through the many layers of clothing we had on out there," she observed, adding, "He pulled out the ring, and we cried."
Ray married Beard later that year at Condor Nest Ranch in Pala, California, according to E! News. According to a source, their wedding was a "intimate and relaxed event with an eclectic, boho feel," and their ceremony began with a group singalong complete with shakers and tambourines.
Len Cariou is married to a writer.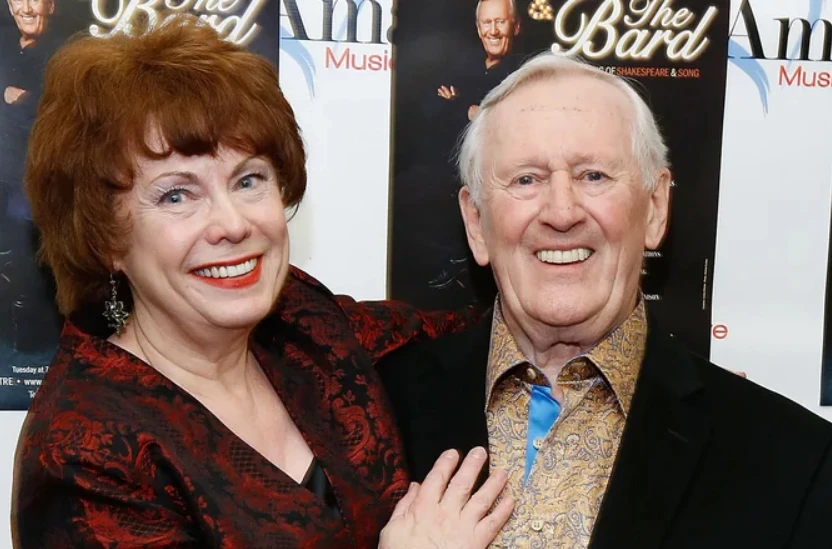 Len Cariou has had some success with women. When they starred on Broadway in "Applause," the "Blue Bloods" actor was in a relationship with actress Lauren Bacall (via The Washington Post). In an interview with CBS2, Cariou simply stated, "Well, we became lovers while we were doing the show." According to The New York Times, Cariou was also involved with Glenn Close in the early 1980s, and the two shared a home in Chelsea.
Cariou eventually married his now-wife, Heather Summerhayes, a writer. Summerhayes told Ask Wendy that the couple has a house in New Jersey with stunning views of Manhattan where they live a quiet life. "After I finish writing, I run errands, check email, cook dinner, and enjoy my husband's company," she explained. "Once or twice a week, we go out to eat with friends. When we're at home, we enjoy hosting dinner parties. We also have a few TV shows that are guilty pleasures for us."
When Robert Clohessy rented her apartment, he met his wife.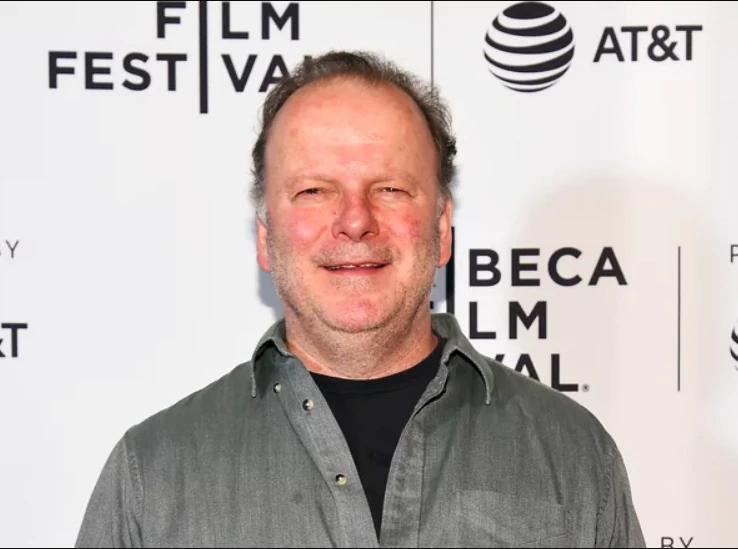 When Robert Clohessy, who plays Sid Gormley on "Blue Bloods," met his wife, he wasn't looking for love. He was simply looking for a place to stay. Clohessy had to relocate to Los Angeles at the last minute after being cast as a recurring character on "Hill Street Blues," according to Main Street Magazine. Fortunately for him, his agent was also representing a young actress looking for a renter at the time: Catherine Erhardt. The two hit it off right away and married later that year.
Clohessy and Erhardt lived in Los Angeles for a time, raising their two sons, Myles and Byron, before relocating to the East Coast. According to Myles, the boys grew up in West Cornwall, Connecticut, and had a "fairly typical classic country upbringing," but they soon joined the family business: the entertainment business. Both Myles and Byron appeared in "Blue Bloods," according to their IMDb pages.
"Abigail Hawk and her husband do everything themselves," says Abigail Hawk.
On "Blue Bloods," Abigail Hawk plays Abigail Baker. And not only do the actress and her character share a name, but they are also happily married. Hawk is married to Bryan Spies, who is a first responder, according to Starry Magazine. Despite her acting success, the actress and her husband live a fairly "normal" life. "I'm a mother, a wife, a daughter, and I have dogs who poop on the floor and chew up my shoes," Hawk explained to Starry Magazine. "We don't have a babysitter. Everything is done by my husband and me." Isn't it romantic?
It's romantic, especially since Hawk and Spies still appear to be madly in love. Hawk wrote a gushing Facebook post for her husband's 42nd birthday in April 2021, thanking him for being "handy, handsy, [and] handsome." She also refers to him as her "best friend" and the type of man who "always finds the silver lining" and "will always uncover hidden double-stuf Oreos, like a prize truffle pig." "He's the best of the best, and I am his," she concluded.
The wife of Gregory Jbara is a BodyTalk therapist.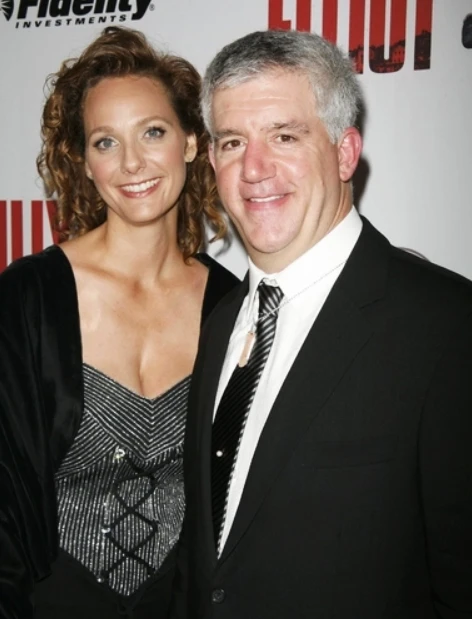 Gregory Jbara, who plays NYPD Deputy Commissioner of Public Information Garrett Moore on "Blue Bloods," is married to Julie Jbara and appears to be madly in love with her. Do you require proof? He brought her up on stage at Radio City Music Hall while delivering his acceptance speech after winning the Tony Award for Best Featured Actor in "Billy Elliot: The Musical" in 2009. When asked what his favorite memory from that night was, he said, "Having my wife Julie by my side."
According to her profile on the Oasis Healing Center website, Julie Jbara practices BodyTalk therapy, a "holistic approach to healing that draws upon the practices of kinesiology, yoga, and psychology, as well as Western Medicine, Traditional Chinese Medicine, and Ayurveda." The actor, Julie, and their two sons, Aidan and Zachary, live in Los Angeles, according to his personal website.
Related News – Be sure to get some more news when it comes to BLUE BLOODS.