NCIS star Brian Dietzen has confirmed that long-running NCIS legend David McCallum will return as Dr Donald 'Ducky' Mallard in the hit CBS drama's 20th season.
When the new season of the action-packed drama series premieres next month, it will mark the series' 20th anniversary on the small screen. As fans await the return of NCIS, Dr. Jimmy Palmer star Brian Dietzen has taken to Instagram to confirm an exciting reunion will take place in the coming weeks.
Brian has revealed that David McCallum will reprise his role as Ducky Mallard in the upcoming season of NCIS.
The cast is currently filming the series, which will premiere on CBS in September, and the two actors have been catching up behind the scenes.
Brian, the star of Dr. Jimmy, shared a photo of himself and David eating lunch together between scenes on an upcoming episode.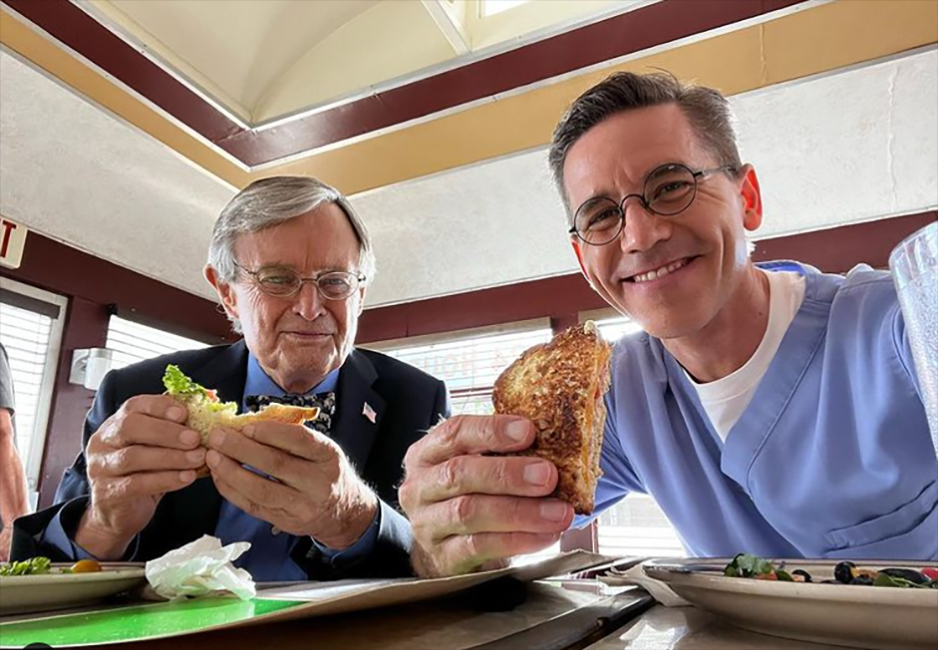 "Happy Wednesday," he captioned the post. Go find a friend, a diner, and a tuna melt."
"When the doctors come in, it's always a good day!"
"If Palmer and Ducky like tuna melts, we like tuna melts," NCIS' official Instagram account responded.
Given that both actors are dressed in costume, it's safe to assume Jimmy and Ducky will be sharing screentime again soon, and fans couldn't be happier.
"Crying tears of happiness right now," @kiraidhaliwal responded.
"Awww you guys are the cutest," commented @deena7202. "It's great to see your happy faces."
"I can't stop smiling, you two are so great," @zanette mary_ added.
"Are they back in the diner?" inquired concerned NCIS fan @azpiony.
"I hope nothing bad happens down there." Again!"
"Palmer and Ducky are my heroes," said @ autumnlayne310. Thank you both for your efforts."
"I am literally watching the Detour episode right now when this amazing duo were stuck getting kidnapped!" wrote @unbelcuore.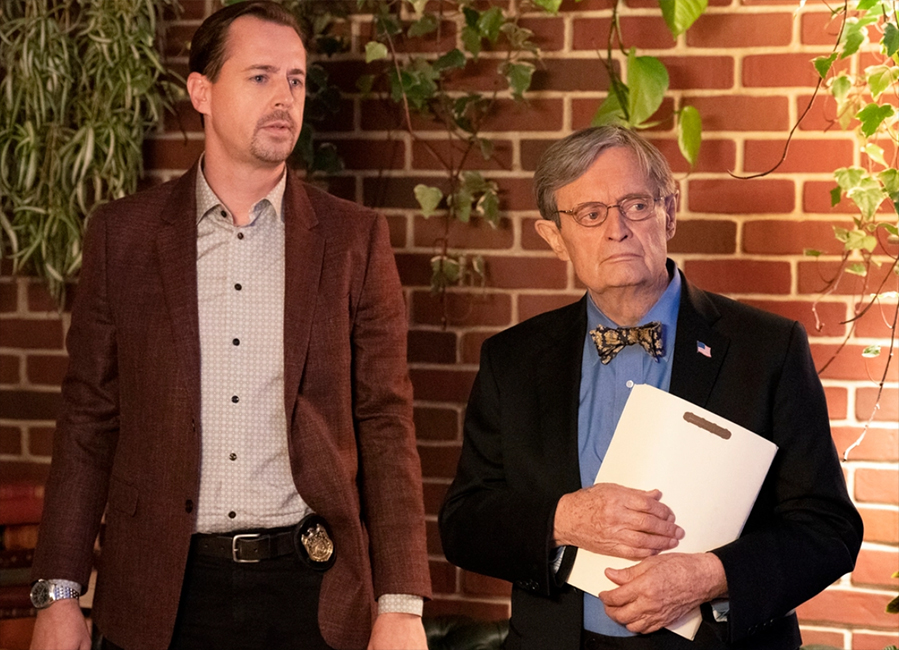 The NCIS team goes into overdrive in the season 10 episode Detour when two trusted doctors go missing while transporting a body.
Fortunately, the pair were quickly rescued, and Jimmy has since taken over Ducky's position as Chief Medical Examiner for the NCIS.
David, 88, has now taken on a reduced role as the NCIS office's official historian for the series.
There are no plans to remove him from the series entirely, and showrunner Scott M Gimple has confirmed that he will appear in at least as many episodes in season 20 as he did in the previous season.
In recent years, the series has lost a number of key characters, including team leader Leroy Gibbs (Mark Harmon), but it appears that Drs. Jimmy and Ducky are here to stay.
Related News – Be sure to get some more news when it comes to NCIS.