Marlene Lawston is a former child actor from the United States. Her most well-known parts are in the films Flightplan and Dan in Real Life.
Lawston also featured in the premiere episode of the classic police show Blue Bloods, playing Nicky Reagan-Boyle, the granddaughter of Tom Selleck's character, Frank Reagan… only to be never seen on film again.
Lawston's portrayal of Nicky Reagan in her brief appearance indicated at a good future for her acting career. Her part, however, was recast after only one episode, and Lawston's name was removed from the show's credits.
Many of her fans were left wondering what happened to her and why she fled the spotlight. Her part was taken by Sami Gayle, and her disappearance perplexed the audience.
After the pilot episode, it is not uncommon for TV roles to be recast, and Lawston's future in the business remained bright.
However, it looks that Lawston had other plans. Her IMDb website shows Blue Bloods as her most recent acting role, and she has since vanished from public view.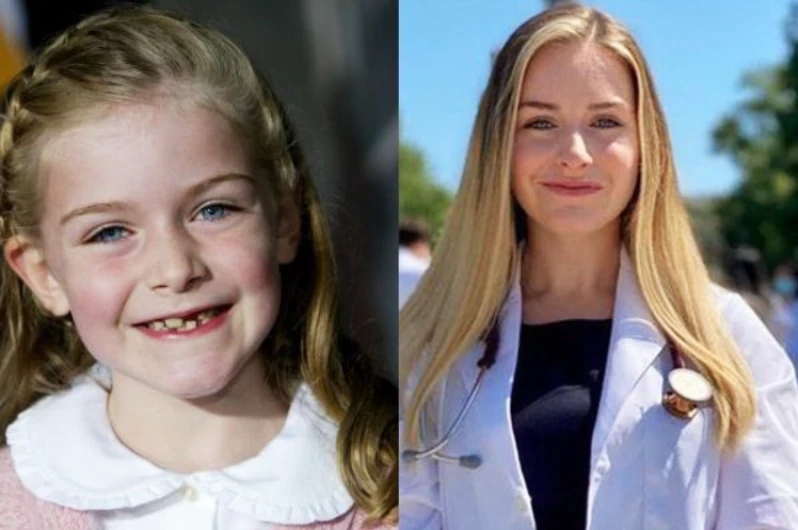 Her Instagram account has been deactivated, and she does not appear to be interested in sharing personal information on social media.
There is, however, a startling twist: the 25-year-old has left acting to pursue a career in medicine. She is presently enrolled in the University of Rochester's School of Medicine and Dentistry, where she is pursuing her M.D.
Lawston's decision to leave the entertainment world and concentrate on her academic career demonstrates that she is a highly intelligent and admirable young lady.
She has received several prominent scholarships, including the NIH Oxford-Cambridge award, which permits candidates to complete their MD and Ph.D. simultaneously at the National Institutes of Health and either Oxford or Cambridge.
On her student profile, you can see how she appears today.
Despite the fact that Lawston has retired from acting, it is apparent that she is thriving in her career as a doctor.
With her intelligence and dedication to her academics, she is a woman to look out for in the future!
Related News – Be sure to get some more news when it comes to BLUE BLOODS.