When actress Pauley Perrette left NCIS in 2018 after 15 years as beloved Abby Sciuto, it appeared that she was leaving on good terms. However, it has since been revealed that her departure was prompted by a squabble with cast member Mark Harmon, who plays Gibbs.
However, this was no ordinary actor feud over pay or trailer size: it all started with a dog bite.
Here's what we know about what happened between Perrette and Harmon.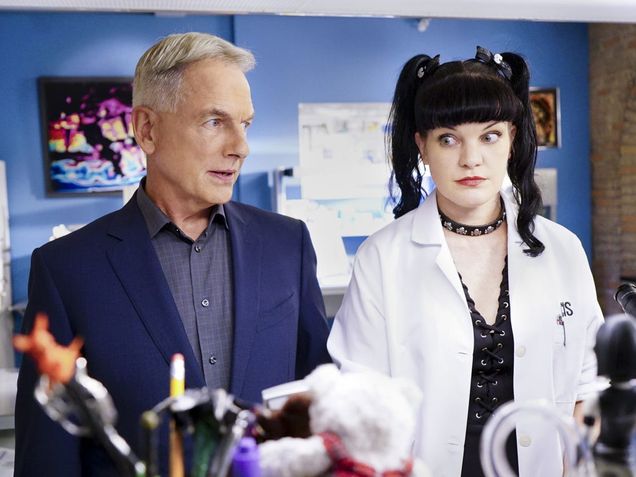 What became of Pauley Perrette and Mark Harmon?
The pair worked together without incident for ten seasons before splitting up in 2016. Harmon brought his dog to set one day, and the dog bit a crew member who required 15 stitches. Following that, Harmon continued to bring the dog on set, which made some of the cast and crew uncomfortable. According to Harmon's attorneys, the dog was always kept in his trailer or on a leash, but some sources claim otherwise.
Because Harmon was also the producer of NCIS, it was reported that many people were too afraid to ask him to stop bringing the dog to work. Perrette decided to confront him about the situation, which is where the schism began.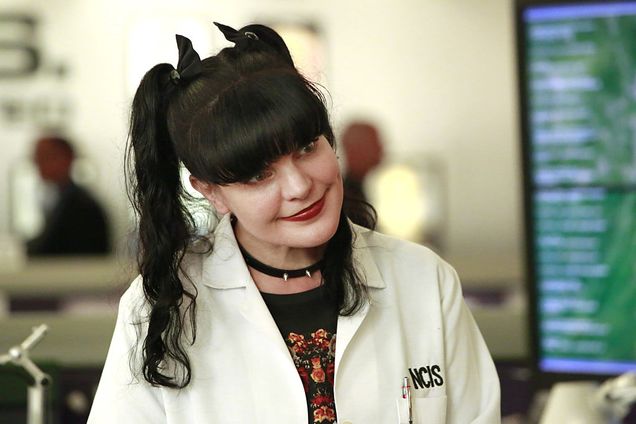 According to The Wrap, the two actors were never in the same room together after this point. Scripts were purposefully written so that they did not have to film together. They appeared side by side in Perrette's final scene on NCIS before she left the show in 2018 — but it was just editing magic.
"She did her scenes on one day and he did his work on other days, and they still produced a great show," the source said. "It was just a coincidence that they didn't work on the same days."
When Perrette announced her departure from the show, rumors circulated that it was due to her feud with Harmon, though some sources claim she was planning to leave before the dog incident.
Pauley Perrette left NCIS for what reason..?
Perrette shared some information on Twitter a week after her final episode aired, giving the impression that there was more to her departure. She claimed that a "machine" was keeping her "silent."
"I refused to go low, which is why I've never told the public about what happened," she explained. "However, there are tabloid articles out there that tell complete lies about me."
"I feel obligated to protect my crew, jobs, and a large number of people. But at what price? I'm not sure. Just know that I'm trying to do the right thing, but perhaps silence on cr1me isn't the best option "She posted a tweet.
"A'machine' is keeping me silent and spreading FALSE stories about me. A very wealthy and powerful publicity'machine.' There are no morals, no responsibilities to the truth, and I'm just left here, reading the lies and trying to protect my crew. Trying to stay calm. He completed the task."
Her use of the phrase "He did it" at the end of her message led fans to believe it had something to do with Harmon. She didn't go into detail, but she did say she was bullied.
In response, CBS claimed that they addressed Perrette's concerns about Harmon's dog and that her departure had nothing to do with it.
"Pauley Perrette had a fantastic run on NCIS, and we will all miss her. Pauley approached us about a year ago with a workplace issue. We took the situation seriously and collaborated with her to find a solution. On all of our shows, we are committed to providing a safe working environment "according to the spokesperson.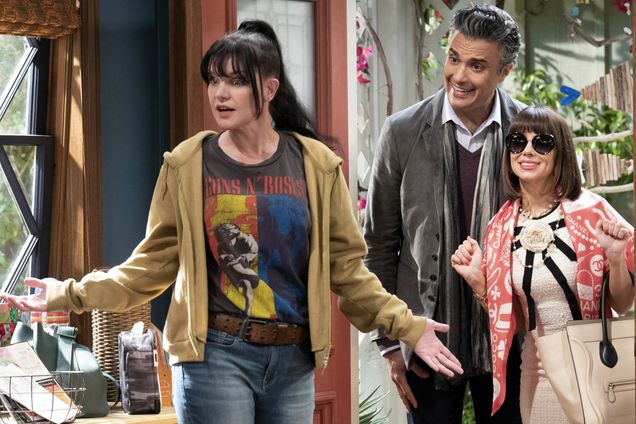 In 2020, what is Pauley Perrette doing..?
Perrette played Abby Sciuto on NCIS for 15 seasons before leaving in 2018. She appeared in the CBS show Broke this year, which was cancelled after one season. According to Perrette, the show "changed her life."
Related News – Be sure to get some more news when it comes to NCIS.