NCIS season 18 will premiere on CBS, with Gibbs and his team facing new obstacles. But, in one of the major plotlines, might Nick Torres take over for Harmon's character? Wilmer Valderrama, the actor, has left a huge hint.
Gibbs (played by Mark Harmon) has been a key element of NCIS from its inception, leading the team through hundreds of cases and serving as Executive Producer on the CBS series. However, as the program enters its 18th season and Gibbs has led the team for nearly two decades, rumors are circulating that he may be eager to pass the torch to someone else. And, considering Torres' (Wilmer Valderrama) close working connection with Gibbs, he appears to be a strong contender.
Gibbs will return to the drama in NCIS season 18, so fans won't have to say goodbye to him before the season debuts.
And, while Harmon told People Magazine in 2019 that he's nowhere close to "calling it quits," rumors have persisted.
These were heightened further by the impending departure of Jack Slone (Maria Bello), who has developed a close friendship with Gibbs over the years.
But if he leaves with Sloane or leaves the series near the end of season 18, who better to take over than Torres?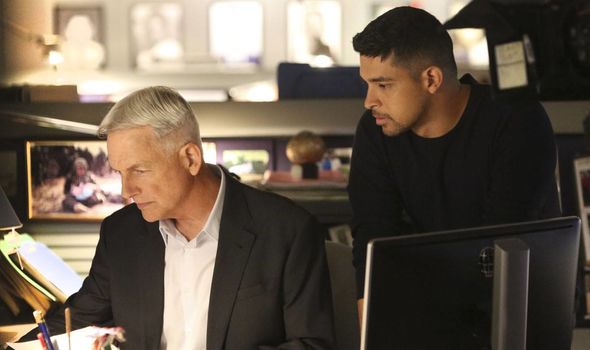 Torres star Valderrama explained to TV Insider how this season would see Gibbs shape his character into the leader he has been for so many years.
"You saw a lot of them come together in the last season as the seasoned wolf coming in with the young wolf," he continued.
"You're going to see that a lot this season," Valderrama added.
"How Gibbs would appear and feel a little bit responsible for the reformation of Torres' morality."
In addition, the NCIS star stated: "He will have a significant impact on how he develops as a leader.
"What will be extremely entertaining to witness is Torres' boycott of that.
"'I'm only here part-time,' he says, but emotionally, he knows he's learned to make them the family he never had."
So who better to train Gibbs' possible successor than the guy himself?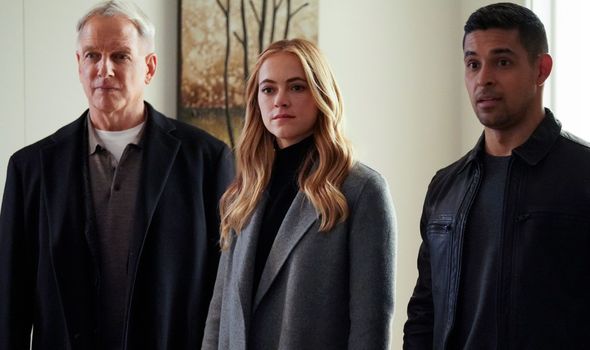 After all, Harmon recently stated on The Late Late Show that "everyone is replaceable" on the hit cr1me drama.
And, with Sloane leaving the series, may Gibbs be tempted to do the same?
Fans will have to wait until season 18 to find out for sure, but there have been a few more teasers disclosed for the future series.
While Bello is leaving the cast, Harmon's son Sean will return as Gibbs' younger self.
The 400th episode special of NCIS will transport fans back in time to witness the start of Gibbs and Ducky's (David McCallum) friendship.
The 400th episode, which promises to be emotionally charged, was originally scheduled to show in season 17 before being canceled due to the coronavirus epidemic.
Season 18 will also see the return of Delilah Fielding after a season-long absence, according to Executive Producer Frank Cardea.