Mark Harmon is gearing up for his 18th season on CBS's hit crime procedural NCIS. Harmon, who also serves as a producer on the show, has been with the drama since the very beginning, but fans have been speculating that this could be his final season. Here are all of the signs that Harmon's Leroy Gibbs will finally retire in season 18 of NCIS.
Fans theorize about who could replace Mark Harmon
Fans have been talking about Harmon's exit for several years and one popular theory surfaced following Cote de Pablo's return at the end of season 16 of NCIS. The theory was seemingly backed up when Gibbs talked about retiring with his therapist that season.
With de Pablo returning in a larger capacity in season 17, fans theorized that her character, Ziva David, will eventually replace Harmon's Gibbs. After all, Ziva has years of experience as a team member and would be great leading in the field.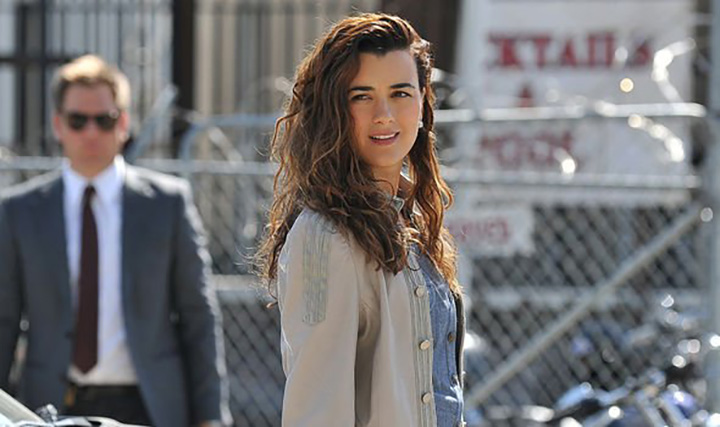 When de Pablo left the series, she said that the only way she would return is if the writers came up with "something fantastic" for her character. Replacing Gibbs would certainly check that box.
Bringing de Pablo back was a big hit with fans, and some viewers believe she is perfect to lead the team after Gibbs is gone. Producers have not revealed what's ahead for Ziva in season 18, but there is little doubt that fans are excited to see Ziva back in action.
While de Pablo has not commented on the replacement rumors, her character isn't the only one who might replace Gibbs in a future season.
With Ziva returning to NCIS in a big way, fans have been eager to see her reunite with Tony DiNozzo (Michael Weatherly) and her daughter Tali. If Ziva doesn't want to replace Gibbs, fans believe Tony could also fulfill that role.
Before his exit in season 13, Tony was an important agent on the team. Ziva's departure was one of the main reasons Weatherly left in season 13, that and the fact that Weatherly landed his own show, Bull.
Weatherly is still starring on Bull, which is currently gearing up for its fifth season on CBS. It is unlikely that he will return to NCIS full-time as long as Bull is still on the air, but he might return in the event that CBS cancels his show.
Unfortunately, Weatherly has not commented about returning to NCIS in season 18.
Will Harmon leave 'NCIS' in season 18?
Harmon has starred on NCIS since the series first launched in 2003. But with the actor about to turn 69 years old, it is only a matter of time before he hangs it up.
To add fuel to the exit rumors, Gibbs has already discussed the possibility of retiring on the show. While Harmon has signed a contract to return for season 18, his status beyond next season remains unclear.
Until we hear something official, fans will continue to speculate about Harmon's potential exit. Luckily, the actor has revealed exactly when he will decide to leave NCIS.
Harmon has talked about leaving NCIS in several interviews over the past few years. According to Express, Harmon revealed in 2017 that the only reason he would leave the series is if they ran out of ideas for interesting storylines.
"Right now, our writers are all very up and excited. You can see it on their faces," Harmon shared. "Now, if I ever witness them walking into the writers' room with their heads down, feeling they've done it all, that would be the time to say, 'I think I'm done here.'"
Harmon echoed those sentiments in an interview last year. The actor added that he does not think the writers are going to run out of compelling stories anytime soon.
He also praised the cast and crew of the show for their hard work over the years and noted that there is still a "tremendous amount of pride" on the set, which gives him little incentive to leave.
CBS has not revealed when season 18 of NCIS will premiere. Filming for the upcoming season was delayed due to the coronavirus pandemic.
Related News – Be sure to get some more news when it comes to NCIS.