Michael Weatherly, star of NCIS, reflected on one of his favorite days on set after a fan shared a funny moment between his character Tony DiNozzo and fellow agent Ellie Bishop.
Michael Weatherly was best known for his role as NCIS Special Agent Tony DiNozzo on CBS's most popular primetime drama NCIS for 13 seasons. Several years after leaving the role in 2016, the TV star took to Twitter to share one of his favorite filming moments with co-star Emily Wickersham.
On Monday, the ex-NCIS agent retweeted DiNozzo's amusing yoga session with Ellie Bishop (Emily Wickersham) to his personal social media page.
"You have found a great day on the set of NCIS," he wrote in his most recent post. Thank you very much.
"And so do @OfficialSting and his legions of followers."
Sting, the frontman of The Police, was tagged by Michael after his autobiography was mentioned in the video.
DiNozzo and Bishop take a yoga break before the team is dispatched to investigate the murd3r of a Navy commander's wife in the sixth episode of NCIS season 12.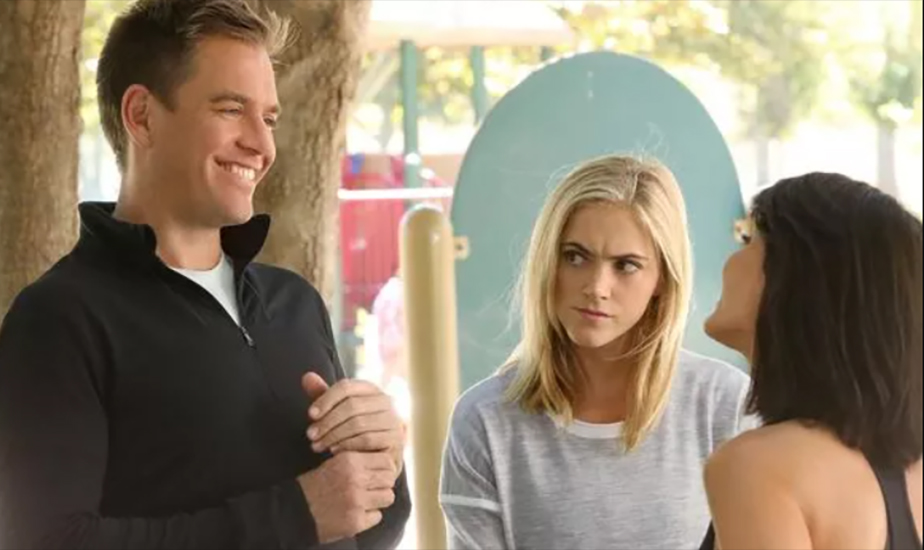 DiNozzo directs the session and guides his colleague through a series of relaxing poses.
"I didn't know you practiced yoga," a bemused but impressed Bishop admits.
"Oh, yes. Dinozzo responds to his colleague, "Balanced mind, balanced life."
"I'm reading Sting's biography." "He's a Renaissance man," he continues.
Timothy McGee (Sean Murray), their colleague, is watching and says, "Please, I just ate."
"I reject your negative energy, McGee," DiNozzo responds.
Fans were thrilled to see the classic NCIS sequence from several years ago resurface and expressed their gratitude in the comments section of Michael's post.
"A lovely scene!" Lesley Evans responded. Michael, you are an excellent yoga practitioner. What's your favorite pose? "Could you please enlighten us?"
Luz "Oh, the good old days at NCIS!" Angela Vallejo J reminisced. I enjoy watching reruns, but I also enjoy Bull. Thank you for bringing back memories. "From Colombia, a big kiss."
"Please come back DiNozzo," Flaca begged. Bull was good, but it wasn't the same."
Michael has portrayed trial-science expert Dr Jason Bull in the hit CBS legal drama since his departure from NCIS.
The series, however, has been confirmed to end with its sixth season later this year.
Following Michael's decision to leave his lead role, the network revealed in January that the upcoming season finale would also be the show's final episode.
He issued a statement on Twitter confirming his decision to leave in order to pursue new creative challenges.
However, there has been speculation that he may return to his iconic role as Agent DiNozzo as NCIS enters its landmark 20th season following the summer hiatus.
Related News – Be sure to get some more news when it comes to NCIS.